Royal Style Report - The Best Bridesmaid Dresses in Blush!
Blush, or petal pink, is among the top color choices for bridesmaids. The hue is neutral enough to blend into a variety of settings, from the beach to a formal cathedral. It is feminine, ethereal, light and flattering for nearly all skin tones. But just because blush is beautiful, doesn't mean it can't go wrong. We will break down the best of blush to help you navigate through silhouette and style to find looks that are elegant and easy to pull off!
First off, we need some inspiration and who better to look to than chic, sophisticated royalty? Her Royal Highness Kate Middleton has worn the color exceptionally well (is there anything she doesn't look stunning in?) and Princess Charlene of Monaco can really rock a silky strapless gown. See below for what we're calling a royal blush!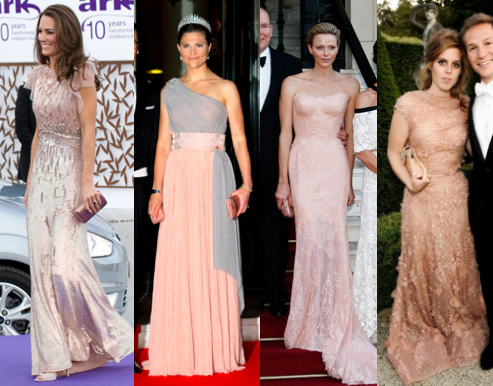 From left to right: Her Royal Highness Kate Middleton, Crown Princess Victoria of Sweden, Princess Charlene of Monaco and Princess Beatrice of York
The comforting thing about this subtle, chic colorway is you don't have to be royal to pull off light pink! From Rose to Carnation and everything in between, there is a pink for every princess with a bloodline or not! We picked some of our favorite styles of gorgeous gowns that any bridesmaid would look regal and radiant in.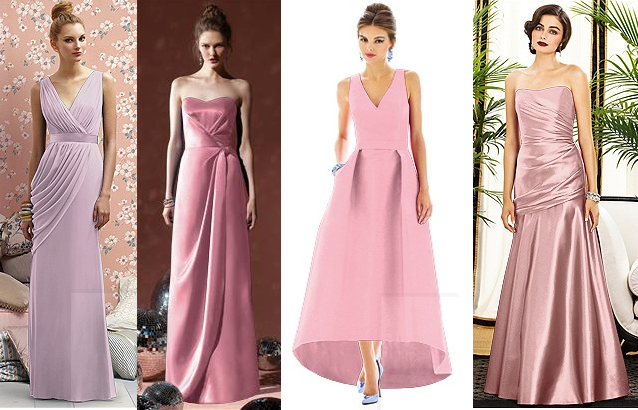 From left to right: Lela Rose LR147 in Dusty Rose, Social Bridesmaid 8102 in Carnation, Alfred Sung D589 in Twirl and Dessy Collection 2876 in Rose
For more styles, silhouettes and colorways in fashionable shades of pink, peach and peony explore our bridesmaid dresses.
Happy shopping!!