Ways to Ask - Will You Be My Bridesmaid?
Today there are a ton of great ways you can ask your closest friends and family to be a bridesmaid. And girls today are getting creative!
When one my close friends asked me to be a bridesmaid in her wedding, she went the sentimental route. She gave each of her girls a card and inside was a 5x7 picture collage of each of us with her through the years.
When my cousin asked me to be her maid of honor she took me out to dinner at a local restaurant. These are just two ways the bride can ask her girls to be part of her special day. Lately it seems brides are getting creative (thank you Pinterest!) with the ways they are asking their girls to be in their wedding.
This is a special time for the bride and while she may have her man, she will need her girls to stand behind her on her special day. Here are some really cute ways you can ask your girls to be part of your wedding.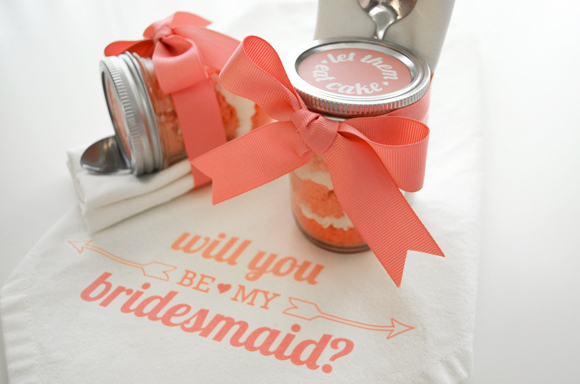 I loved this DIY idea! What a sweet way to ask "will you be my bridesmaid?" And who doesn't love cake?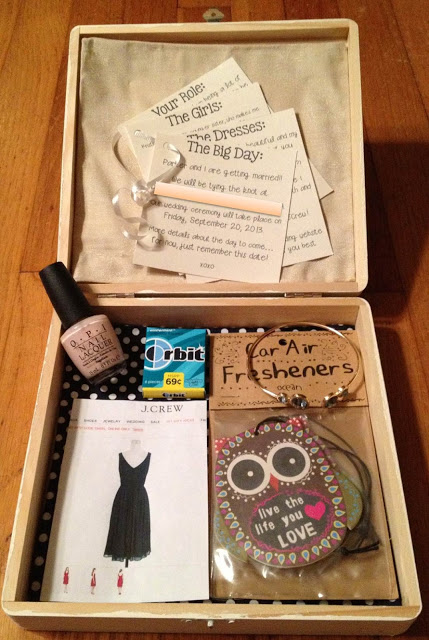 Click here to see how you can create this box for each of your girls
Creating this box that has some of her favorite things is such a cute way to ask your bridesmaid to be part of your wedding day. It's a great way to show each of them you have taken time and thought into who each of your girls are.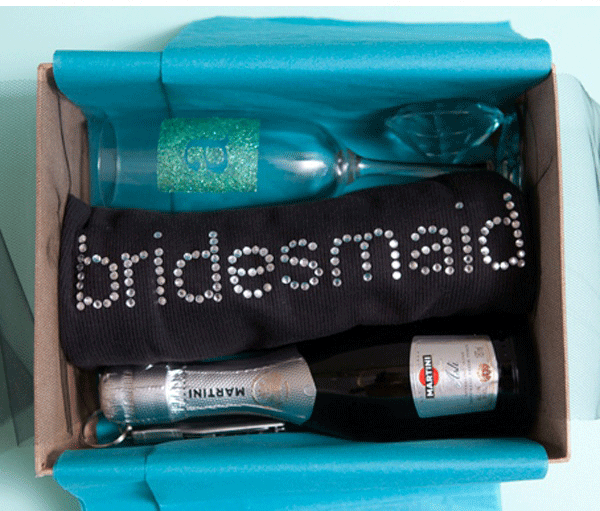 Click here to see how to create this box for your girls!
Get the party started with your bridal party with this fun and personal DIY idea!
Finally, check out the free printable "Will You Be My Bridesmaid?" cards from Dessy. Lots of designs and colors to match your wedding colors!
If you are looking for a little something to add to a card, or a special box you are making for your bridal party, I really liked the Crystal & Silver Stack Bracelet set by The Dessy Group. It's even a great bridesmaid gift idea!