10 Things We'd Always Recommend A Bride To Do
Hints and tips for brides. Helping you plan your wedding day. Advice from brides who've been there.
That's what this blog is all about - assisting you in creating the wedding you're dreaming of.
And you don't want to miss anything.
So here's a handy list of 10 things we'd always recommend you do before and on your wedding day itself. It's drawn from the experiences of past brides, wedding planners and our Dessy Facebook page bridal friends.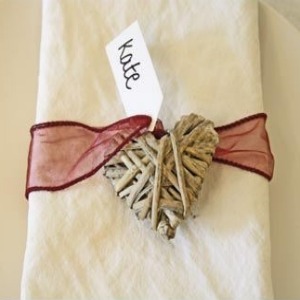 Make sure your photographer gets shots of all those little details you spent hours thinking about
Wedding Must-Do's
Keep an open mind when wedding dress shopping. We can't tell you the number of times brides tell us that they actually ended up buying a dress quite different from what they had in mind. The assistant in a bridal boutique will be a real expert - she'll have seen hundreds of brides and she'll know what will suit your figure best. She'll also understand about fabrics and how they hang and how your dress will look in your chosen venue. Listen to her (or him) and try on a few frocks. Life is full of surprises and you never know. Also, take your mum, sister or best friend with you for another opinion. But not your fiancé - that's a big no no!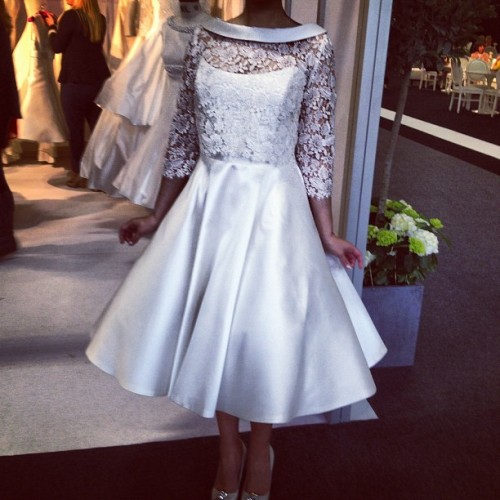 You may end up choosing a wedding gown that's quite different from what you planned.
If your budget is tight, think about getting married out of season (that's to say, not in the summer months). Also try and avoid Saturdays. If you marry mid-week during the winter, you're likely to get a much better deal on your venue, photographers and caterers as they'll be less busy and keen to get the business.
Always try to choose wedding flowers that are in season
Choose wedding flowers that are in season. You can talk to your florist about this. You'll be keeping your green credentials as exotic blooms won't have to be shipped in from overseas and you'll also be keeping your costs down. Every season offers beautiful flowers - from narcissi in spring to fabulous berries in winter. Why not set up a Pinterest board to collect together some floral looks you like (and then you can share them with whoever is doing your wedding flowers for you.)
Don't crash diet just before your wedding. (Okay, so this is a don't rather than a do). We understand that you want to look gorgeous in your wedding gown but existing on black coffee and apples in the build-up to your wedding isn't the way to do it. Follow a healthy eating plan which could be calorie counting, carbohydrate limiting or you might find it easier to join a group like Weight Watchers. You're not just losing lbs for your big day, you're re-educating your eating habits (and it takes about two weeks for something to become a habit remember).
Hire a videographer to capture your wedding day. We know that it's another expense but it's one of the biggest regrets of brides that they didn't have their big day captured on film. So look at your budget carefully and see what you can work out. Just think how wonderful it would be to watch your marriage with your grandchildren one day!
If you're having a civil ceremony, try and get married in your reception venue. You'll save money on transport and you can get married until 6pm in England and Wales so you could start the party immediately after tying the knot!
Think carefully about having children at your wedding. It's your call but if you're having young bridesmaids and pageboys along with other young guests then you're going to need to entertain them at the reception. If you're having an evening party and children will be there then we suggest a peaceful room with a DVD and somewhere for them to sit quietly - employing a nanny so that the parents get some time off is also a good option). Same goes for teenagers - think photo booths and a chill-out room for them too. Finally, if you have young attendants at your wedding but then ban people from bringing their kids you might get some funny looks and grumbles. Think it through.
If you're having music and dancing at your wedding reception, we'd also suggest a chill-out room for your guests who won't want to get down and boogie (maybe your grandparents or maybe not!) If you just push tables back after the meal and the speeches and then leave people with nowhere to sit (and nowhere they can chat in peace) you'll likely find that guests leave earlier than you'd like. Just saying.
Give your photographer your must-have list of photographs. Don't just let him or her snap away on the day without a proper briefing. (If you can walk around your venue beforehand so much the better). Think about the images you want to have to keep - classics include walking down the aisle, the moment your fiancé first sees you, the ceremony, the speeches, your wedding transport and those little details you've spent so much time over (your seating plan, your table centres, your home-made favours).
Talk to your hairdresser about your style of dress and the neckline and show a photograph too. Create a moodboard for yourself of styles you like and show them. Try a few different looks out before you decide and if you're wearing a veil you'll need to discuss that too. Finally, don't go for a whole new look (and that includes make-up) for your wedding day. Your fiancé fell in love with you and how you look and you want him to recognise you as you walk down the aisle!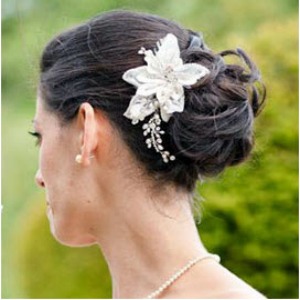 Try some different looks for your hair before you decide
Brides - have you any must-dos to add to this list? We'd love to hear them and we'll publish the most helpful in a future post (so photographs too please!)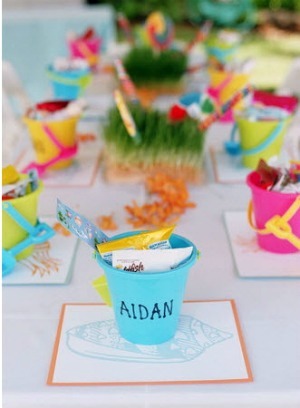 You'll need to have some plans in place for entertaining young children