10 Ways A Wedding Planner Can Save You Money
"A wedding planner" I hear you say. "I don't need a wedding planner, I want to do my wedding myself, not hand it over to some stranger."
Well, it's completely understandable that you want to have a wedding that's you, rather than the sort of wedding that's been designed by somebody else (and isn't really you).
But that's not what a good wedding planner is all about. Not at all.
You can still be involved with your wedding as much as you wish - but you can hand all the time-consuming stuff you don't want to handle over to an expert.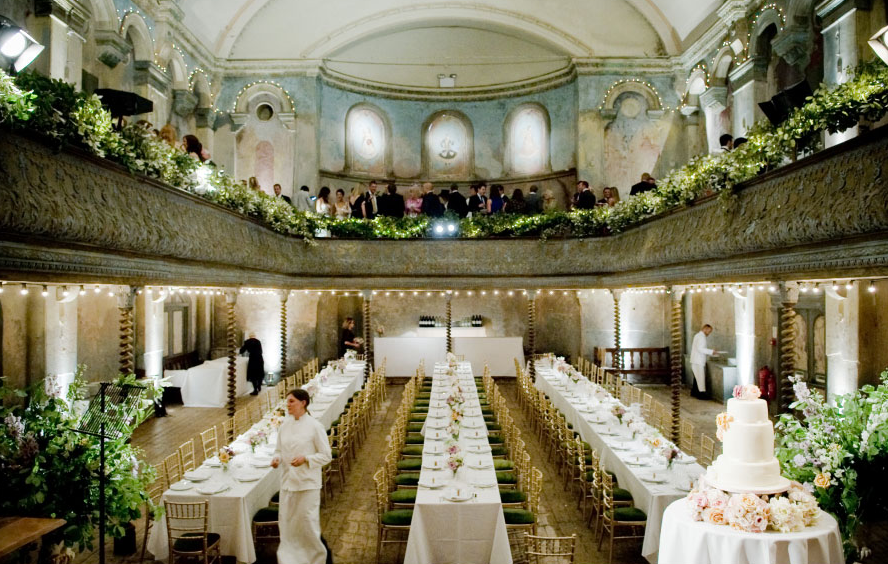 How Wedding Planners Pay For Themselves
A wedding planner has been in the business a while. So they'll know exactly how to negotiate discounts with your chosen venue and caterers. The more weddings they are involved in, the more authority they have.
A good wedding planner will know exactly how to make the most of your budget. She (or he) will be able to advise you on what you need to spend money on and what you can economise on or do without.
If you have a frantic job, you'll be able to relax and know that your wedding is being organised for you without having to take precious time off work - which could have to be as unpaid leave if you want to keep holiday free for your honeymoon.
If you're busy working self-employed you won't have to turn down work so that you can take time out to visit caterers and suppliers. You can carry on taking on commissions and hand the detail over to your wedding planner.
Maybe not financially, but an efficient wedding planner will cost you less in terms of emotional stress. Your dream venue isn't available when you want - let the planner sort something else out or look at alternative days.
When we're rushing to get things sorted out, it's often easier to throw money at a problem, particularly if you're in a hurry. With a wedding planner at your side, you can rest assured that things are happening.
Choosing flowers and foods that are in season will save you money (note to self - daffodils in October would be VERY expensive). An experienced wedding planner will be able to guide you on what's available for the time of year and what would be a good buy. She'll also sort a meeting with florist so you can look at seasonal blooms and decide what you like best - also a tasting with the caterer.
Champagne and wine are almost certainly going to play a part on your wedding day. Again, your planner will be able to suggest some options to you, organise tastings with a wine merchant or your venue and present you with a shortlist that suits your budget and taste.
A wedding planner will have connections you can only dream of. To help you get the wedding you want they'll be able to call in favours and get things at the best possible price.
Finally - you've got a wedding budget and your wedding planner will help you stick to it by keeping your feet on the ground. If you start thinking that it would be a good idea to hire a hot air balloon to float away from your wedding reception, or have individual bouquets for every female guest, your wedding planner will stop you getting carried away (and regretting the credit card bill afterwards).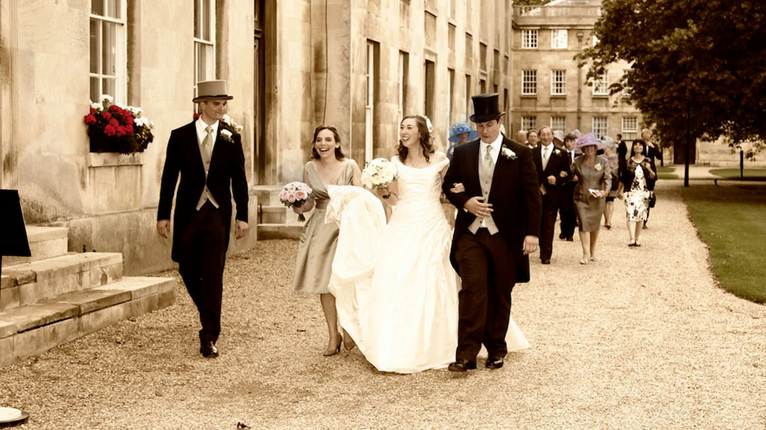 Featured image via UKAWP (UK Alliance of Wedding Planners)
Wedding reception of Wiltons via WildWeddings
Bridal party via RightShot Wedding Photography