Bright Colours To Make Your Wedding Come To Life
Today we have a blog on wedding colours written by Vaishali Shah who runs the luxury stationery company Ananya. A hallmark of her work is the bright colours that cards - including wedding cards - are offered in. Vaishali writes:
Setting The Mood With Bright Wedding Colours
"The colour theme for your wedding sets the mood for your special day right from the time your guests receive their save the date cards.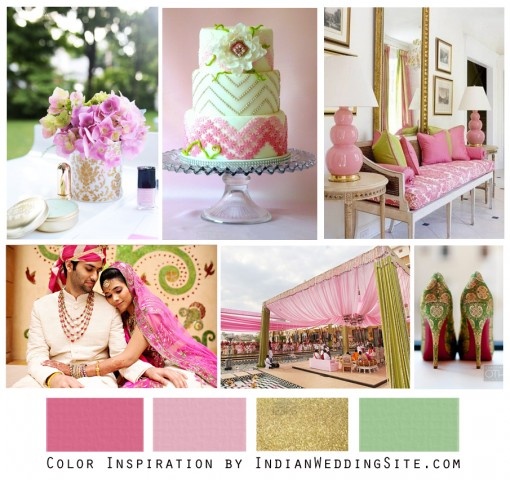 Whether you are having a traditional wedding or a modern one, first start with the colour you love. That will be your base colour, with the other colours and shades setting the overall tone. Create a mood board with various combinations, adding bold touches that either co-ordinate or contrast with your chosen colour palette. You are looking for accents that add punch and vibrancy and at the same time reflect your personality and style.
The accents can be introduced in accessories such as shoes, handbags, flowers, table runners, ribbons, favour boxes, stationery, confetti, lanterns, buntings and seat covers .This is where you can get really creative and imaginative.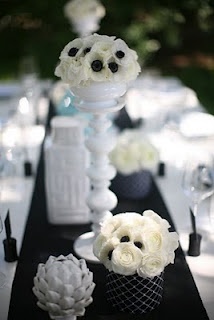 If you want a monochromatic theme, using different shades of the base colour will add a sense of drama and sophistication. The co-ordinated shades can also be introduced in different textures. Bright flowers and place cards pop and look striking against white linen and plates. A table runner to match a colour in the flower arrangement would also look great.
A classic black and white colour combination can be made very contemporary with accents of bold red. Use the red carefully, perhaps as an accent on the cake or place cards; this is definitely a case where less is more!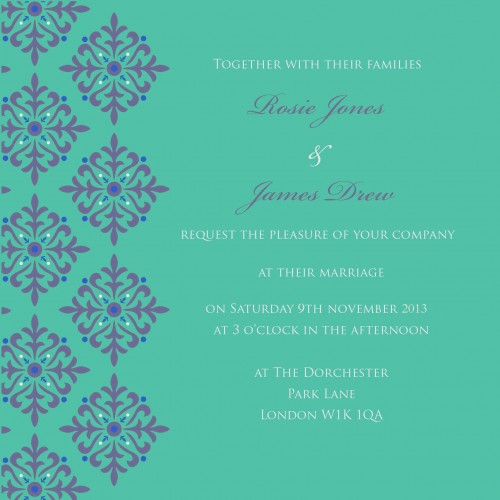 Use the season and venue of the wedding to help dictate your accent colours. For summer weddings, some colour combinations that look good are shades of purple and blue, red and orange, pink and green, orange and bright pink.
Autumn weddings can incorporate orange and cranberry or orange and amber - they are good accent colours.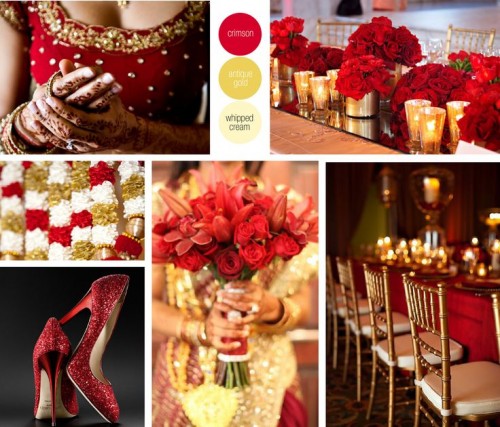 At Ananya, we love colour and understand its power, and we use it to full advantage in our wedding stationery. Based on the colour preference of the couple, we create a suite of cards with a theme that represents the personality of the couple. When suitable, colour accents in jewel tones and gold, and embellishments such as crystals are added to enhance the overall impact.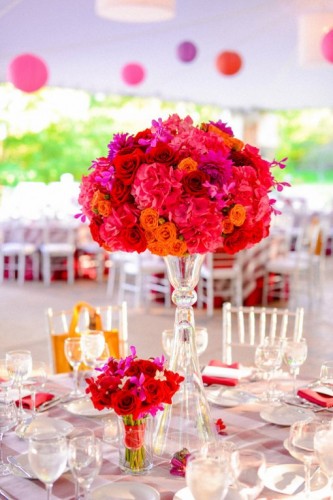 Colours create instant impact - what do you want your colors to say about you?
To find out more about Ananya and its range of off the peg or personalised wedding stationery, visit the Ananya website or Facebook page.
Image credits:
Featured image via Ananyacards.com and all stationery cards.
Image1 via www.indianweddingsite.com
Image2 - www.studiotwentyfour.ca/blog/
Image2- www.californiaweddingday.com
Image4- www.studiotwentyfour.ca/blog/