The Best Wedding Favors We've Seen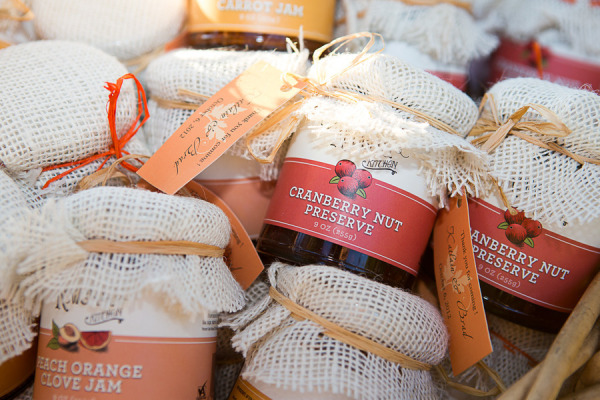 I've attended plenty of weddings and have been in many as well. And I can't help but be amazed by the wedding favors the bride and groom choose that are both fun and very useful.
How sweet is your love? Share that sweetness with your guests as a great wedding favor idea. This idea also says fall in love with fall! I love it. See more ideas at StyleMePretty.com
Gone are the days when guests walked out of weddings with large figurines that sit and collect dust in boxes or on fireplace mantels. (If you are Italian like me, you know exactly what I am talking about).
Some couples have forgone the favor all together and simply tell guests they are donating to particular charity in lieu of favors, which i also think these days is very thoughtful and chic.
Today, you are seeing guests walk out of weddings with wine stoppers, bottles of wine, cookies and chocolate, beautiful dishes (that are not just for show and can be used again), little jars of jam or honey, and the list goes on.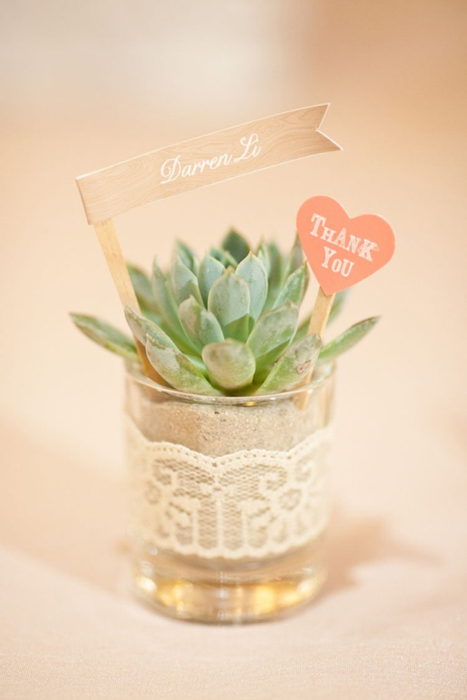 If you are planning on going the eco-friendly route for your wedding day, this is a great plant favor for guests gives guests a great message of everlasting love.
Couples are really tailoring their wedding favors to their personalities, they are making them about them and some are not following any major trends, but rather following who they are as a couple. I love this.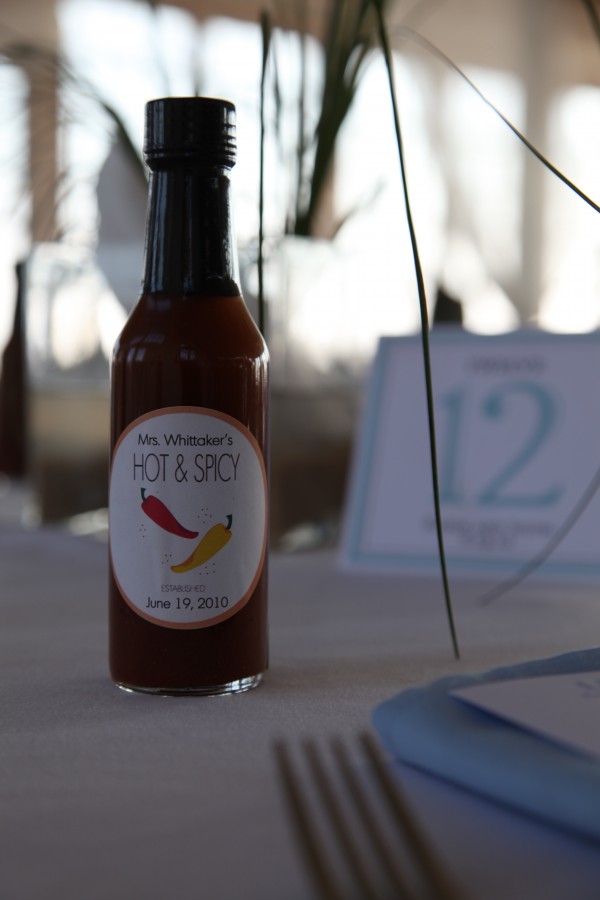 When my friend from college got married, these were on each of the tables at her wedding. The sauces were custom made for the wedding. Photo by J Photography in Milford, CT.
Favors can be expensive, so you don't have to go over the top with them. Something small and memorable for your guests to take home with them, is just fine Today, favors are such a simple add-on to any wedding, many are assembling the favors themselves, which definitely cut the costs to your wedding budget.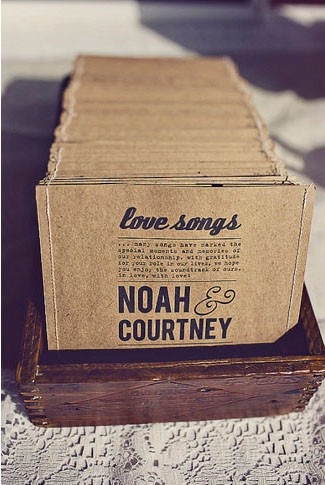 How many times have you attended a wedding and later thought, what was that song they played at the wedding last weekend?" This is a neat idea for all your guests to take a little piece of your wedding home with them.
Looking for that perfect bridesmaid dress that offers a little twist? Check out Dessy's Twist dress.