The Best Bridesmaid Gifts We've Seen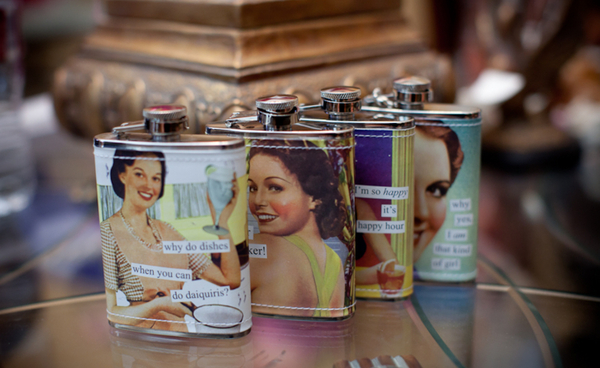 Finding the right gift for each of your bridesmaids can be difficult, there are a few things you may want to think about when choosing gifts for your girls. Luckily, we've found some great ideas if you find yourself stuck with finding the right bridesmaid gift.
When my friend got married a few months ago, she was the first bride who I can recall who personalized each bridesmaid gift to each of her bridesmaids. She made a point of saying that she wanted the gifts to be something that we would always use, and not just for her wedding day. I thought this was such a good idea.
First think about how much you are willing to spend on the gifts. I think anywhere between $50 and $100 is a good price range. This is all dependent on how much your girls have shelled out for your wedding. You will want a gift that really shows them how grateful you are they are willing to go above and beyond for you for your wedding day.
While my friend personalized her gifts to each of her maids, is this something you want to consider as well? You want to think about this when you are choosing the gifts because each girl is different, so they may not all like the same things.
Keep an eye out for cute gifts you see through the year and pay attention to each of your bridesmaid's personalities. You will want to get the gifts a month or two before the wedding, don't wait until the last minute. It will take away from the sentimentality.
Gifts are usually distributed during the rehearsal dinner or on the day of the wedding. A cute idea would be to take your girls out to lunch or brunch separately from the traditional wedding festivities.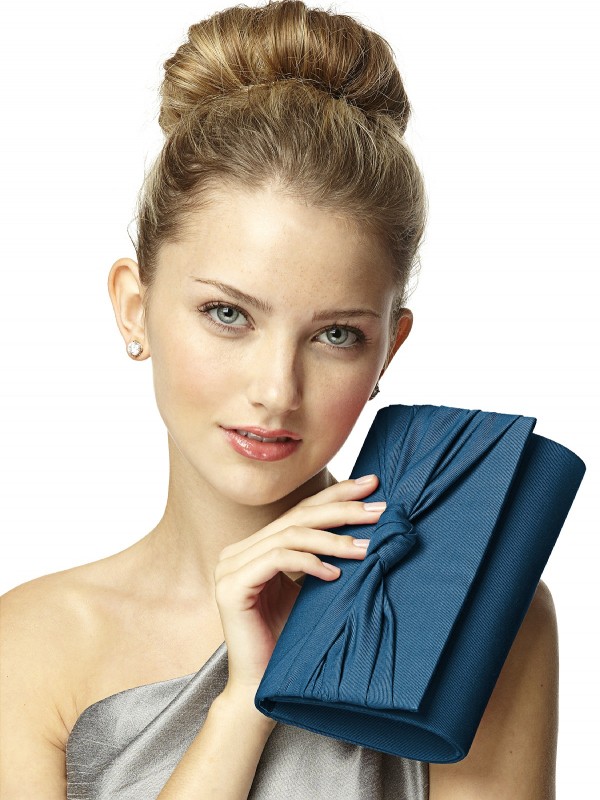 You can never have too many clutches. This Silk Faille Knot Clutch is a great bridesmaid gift add-on. It can be found on Dessy.com.
Some ideas I've loved over the years:
Monogram anything: totes, cell phone cases, makeup bags, towel wraps, luggage tags (great for a destination wedding). I think this is such a nice way to personalize each gift.
Clutches that match the bridesmaid dress (but can be worn again on a regular day). Like I said, you can never have too many clutches.
Jewelry that does or doesn't match bridesmaid dress, but is a piece of jewelry tailored to each girl.
More destination items: flip-flops, matching beach bags and luggage tags.