The 101 on Eco-Chic Makeup for Your Wedding Day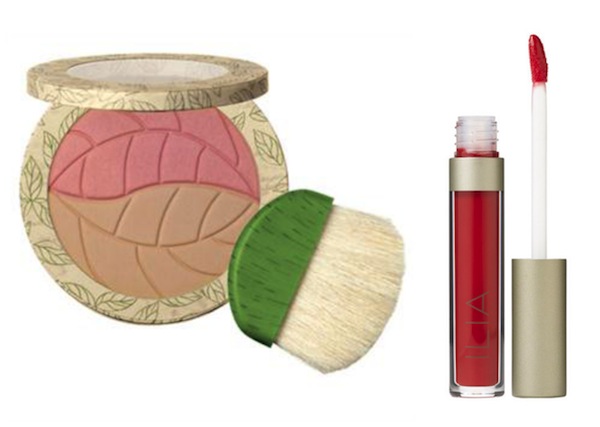 These days, many of us think of ways to be healthier about what we eat, getting enough exercise, and just having an overall healthy lifestyle.

But what about our makeup? Have you considered going with the eco-chic alternative for your wedding day? Or are your bridesmaids considering this as option for their own faces? Well here are a few things to think about before going down this route.
Do your research: Like any new makeup, you will want to test it out first. I would recommend testing out various brands way in advance (months even) of your wedding day and advise the same for your bridesmaids. Take it from someone who has had overly sensitive skin her entire life, trying anything new like makeup has been difficult and testing has always been the best option. Read labels and ingredients of everything you try. I suggestion going to major retailers who sell eco-friendly makeup and talking to them, test a little out on your face and see how it reacts to your skin. A lot of places are willing to give you free samples to try either on premises or to take home with you.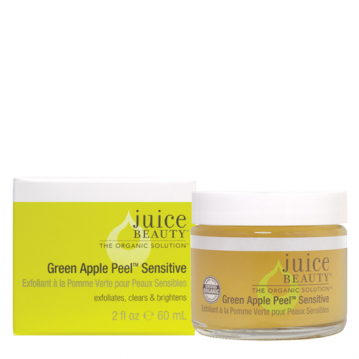 Why is this a great product? Well, for starters, it has fruit-filled ingredients. The Green Apple Sensitive by Juice Beauty offers excellent exfoliation and promises to refine fine lines and reduces hyper-pigmentation.
Finding a Makeup Artist: Aside from major retailers that sell these types of eco-friendly makeup products, talk to family and friends who you know are knowledgeable about this subject. Let them direct you to a good person that will be able to do your makeup. Or if you have found a makeup artist, see if they are willing to use the eco-friendly makeup you have chosen for yourself. I would recommend also going to natural food stores that sell beauty products and ask them for some advice.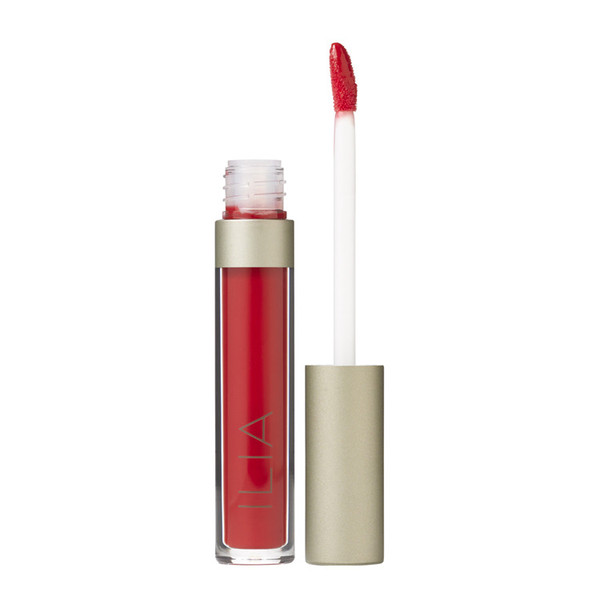 Glosses are always my favorite alternative, and theHeart Beat lip gloss by ILIA has natural ingredients like Coconut Oil, Shea butter and Vitamin E. Click the image to see this gloss and many other colors just like it.
Can You Afford It?: Before you decide to go with eco-friendly with your makeup, see if it is feasible. Eco-friendly products in general tend to be more expensive than non-eco-friendly products. If you still want to do eco-friendly makeup for your wedding, don't do everything at once, but rather try one or two products and after your wedding is over, add to your makeup line. Advise that your bridesmaids do the same.
Oddly enough, I have found out about great makeup brands through weddings I have been in from the makeup artists that have done my makeup for weddings. See if you can get in contact with makeup artists your friends have hired for their wedding and talk to them about this. A recent wedding I was in, I found I loved a certain mascara I would have never known about had I not been in the wedding.
The most important thing to do is talk to people. I would even put a status update on social media. I've done this many times on Facebook and Twitter because you never know who knows something about something.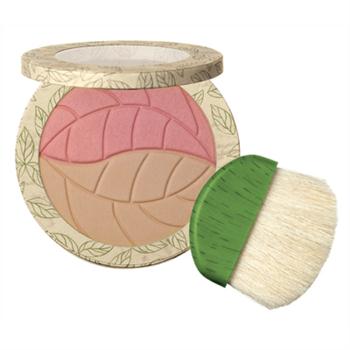 <
I loved the 100% Natural Origin 2-in-1 Bronzer and Blush by Physicians Formula because it can be used individually and together and offers a great natural glow brides and her bridesmaids can use.
Here are a few beauty lines I personally recommend:
Juice Beauty – Why I loved It? While I don't personally use this line of beauty products, a lot of my friends rave about it. One of my friends says the Juice Beauty peels works really well for her skin since it has antioxidants to clean the skin. It is certified organic. The products do not have any harsh chemicals, the makeup itself has minerals and fruit tints, according to its website. Organic fruits are used with the antioxidants. After talking to friends about this particular brand, I can't wait to go try it myself! Check out Juice Beauty at www.juicebeauty.com.
Physician's Formula – Why I loved it? I was blessed with sensitive skin, so for me this was a perfect match. I lived my life scared of trying anything new for fear I would break out. I took a leap of faith and tried their bronzer and it has a nice shimmer and gave me a nice glow. Their line of Organic Wear is 100% free of harsh chemicals, synthetic preservatives, fragrances and colors, according to its website. Check them out at www.physiciansformula.com.
ILIA - Why I loved it? I loved it because with so many people today suffering from a variety of allergies, I liked that this company paid close attention by making products that were sensitive to this. It is certified Gluten-Free and Leaping Bunny (their commitment to never test any of their products or ingredients on animals, according to its website) I also really love their lip gloss, I am not a big lipstick wearing person, so while they have a great collection of lipsticks, a simple gloss is just perfect for me. Check out ILIA at www.iliabeauty.myshopify.com.
I don't know if any of you are like me, but when I do get to try a new skin product that I can safely say will not give me harsh reactions, it gets me excited and happy to try something new. So if you are planning to go eco-chic, enjoy how beautiful your face will look on your wedding day.