Ways to Avoid Conflict with Your Bridesmaids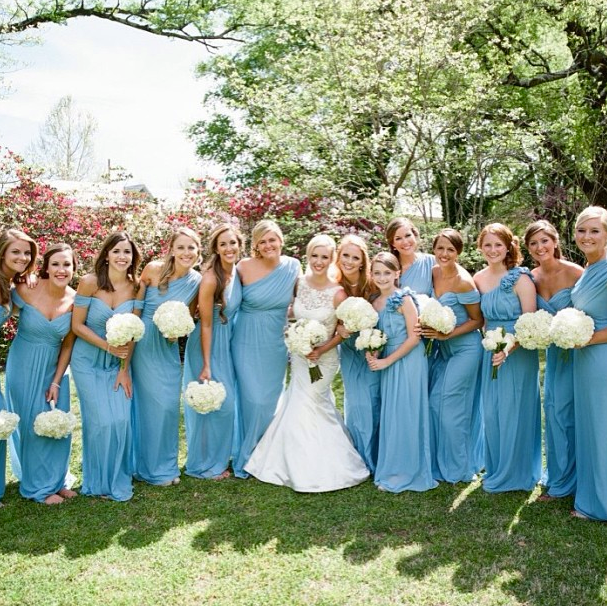 Planning a wedding can be both a joyous and stressful time in any woman's life and it can easily happen that a bride will take her stresses out on her bridesmaids. But there are ways to pick your battles with your bridesmaids and create less stress for yourself before the big day.
The first thing to remember is that each of your girls have decided to be part of one of the most important days of your life and so it is important that you remember that not everything is as serious as it may seem.
The Dresses
When it comes to bridesmaid dresses make sure you are conscious of the type of dress you are picking for your maids both in look and price tag. This will avoid any potential arguments you may have with your maids. You will want to keep in mind that what you like may not be what fits and looks well on all body types. A price tag of $150 to $200 is reasonable for bridesmaids dresses. If there is a dress that is higher than this range, see if you can figure out a plan that makes it possible that will make you and your maids happy.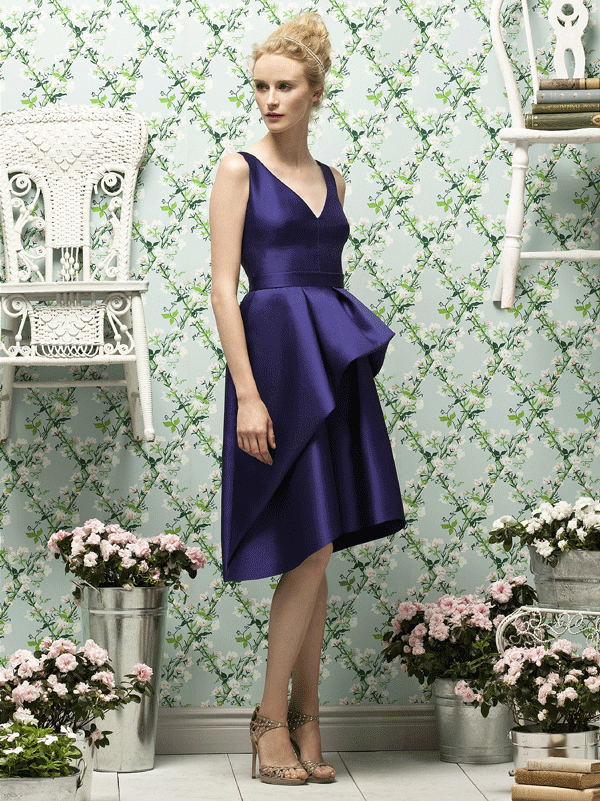 You can be sure there will be no arguments over this beautiful Lela Rose bridesmaid dress that will surely look good on all your maids.
Responsibilities
Delegate responsibilities to your bridesmaids, but make sure they are reasonable and realistic requests. If there is a bridesmaid not willing to work with the responsibilities she is given, calmly talk to her about it and see how you two can work out a plan so that both you and her are happy at the end of the day.
Keep Organized
Make sure you are organized and keep your bridesmaids informed about all appointments so that it doesn't lead to confusion about who can make what appointment. Remember you are working with a group of women who all have their own schedules. Be conscious of that.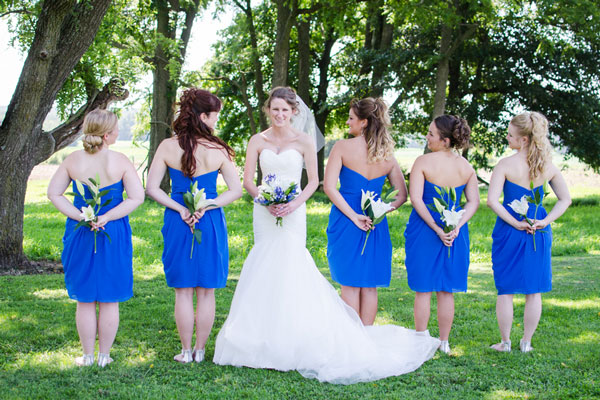 Image is by Tina Joiner Photography.
Makeup/Hair
When it comes to makeup and hair appointments, if your maids prefer to have their hair and makeup done by their own stylists and makeup artists, understand it is what makes them comfortable and know they are doing their best to look beautiful for your day. Make sure to inform your maids in enough time to give them a chance to either go with you get their hair and makeup done or to make their own appointments.
Remember it is not the end of the world and what needs to get done for your wedding day will get done. Just keep calm and enjoy this special time in your life. At the end of the day these girls are here to show their love and support for this special moment in your life.
A great way to say thank you to your bridesmaids is by giving them a pair of beautiful earrings. Dessy has a sparkling pair of pearl drop earrings that will go with just any bridesmaid dress and will look stunning on each of your girls.