Let's face it - we all have parts of our bodies we're not so happy with.
Even supermodels like Cara Delevigne and Miranda Kerr.
The trick is to accentuate the good and camouflage the not so good. So if you're blessed with gorgeous long legs then show them off. Wish you had a bit more up top? Then choose a neckline that flatters what you do have and doesn't make you look flat-chested.
When it comes to choosing dresses for your bridesmaids this advice is particularly important as those wedding photographs are going to be around for a good few years to come.
I've written before on how crucial it is to make sure your bridesmaids are happy with what they're wearing - you don't want to force your best girlfriends into frocks that they feel don't do anything for them.
So what would suit your girls? Well, it all depends on their figures.
Flattery will get you everywhere
Let's think about necklines.
If one of your girls has a small bust then you should both look at halter neck bridesmaid dresses - which take attention away from the bustline.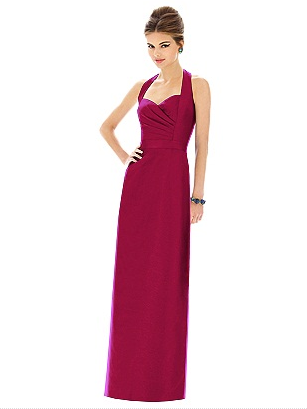 A halter neck shows off pretty shoulders and arms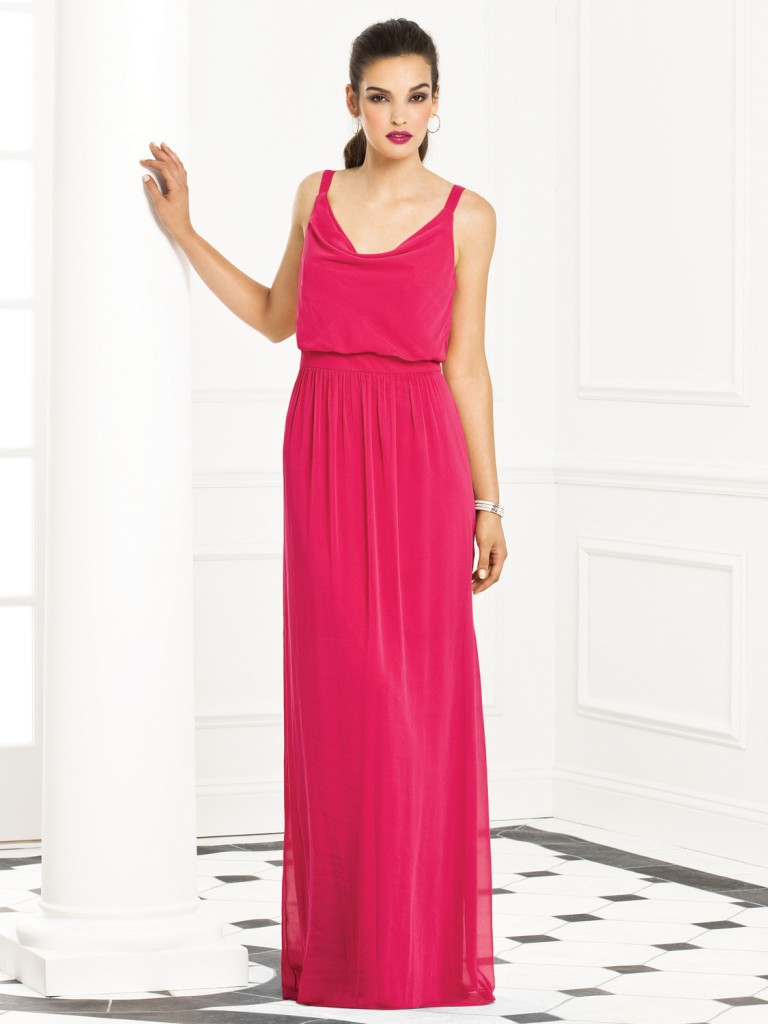 A cowl neck is perfect for bridesmaids with a smaller bustline

Dessy has a variety of halter neck bridesmaid styles, in both cocktail and evening length and then there's the Twist Wrap dress which could be tied halter style.
Mind you, girls with a full bust and broad shoulders should avoid halter necks as they'll look larger. Instead they should investigate scoop necklines which accentuate a larger bosom in all the right ways.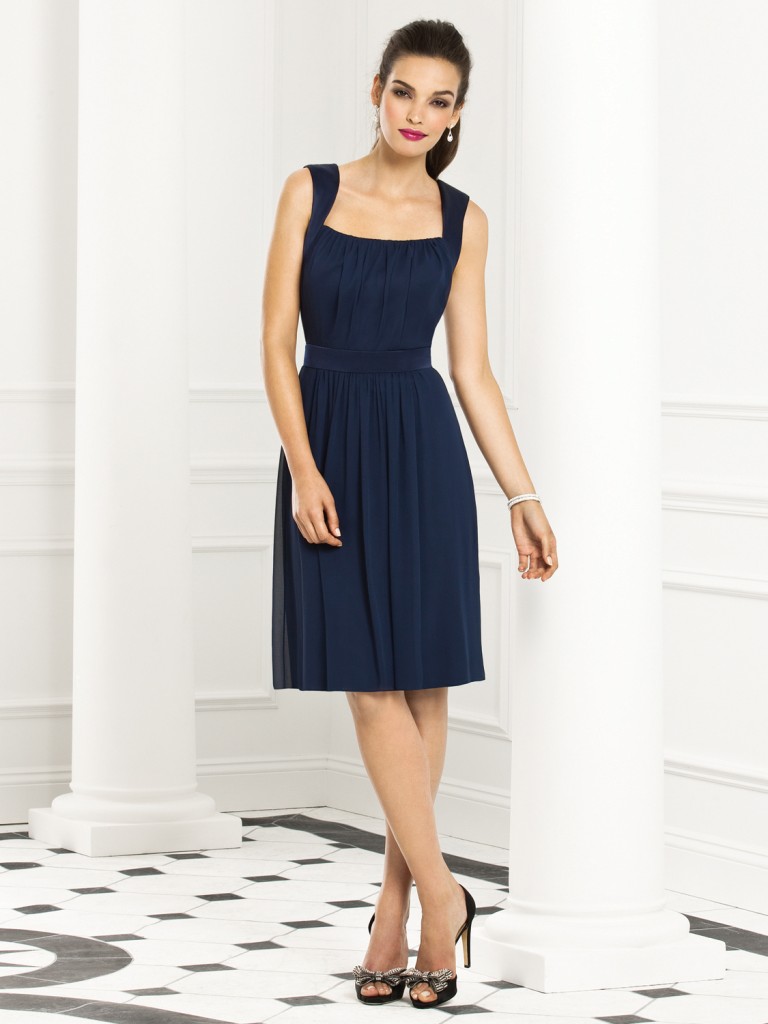 A pretty scoop neckline. After Six style 6670
For a summer or beach wedding spaghetti strap dress styles look chic and stylish - but again these are best worn by the less well endowed!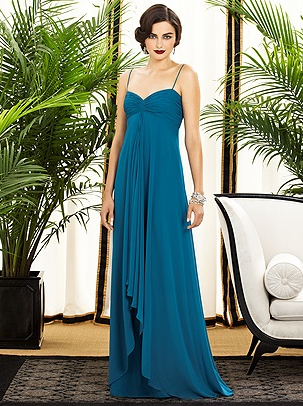 Spaghetti straps are delicate and feminine. Dessy Collection Style 2883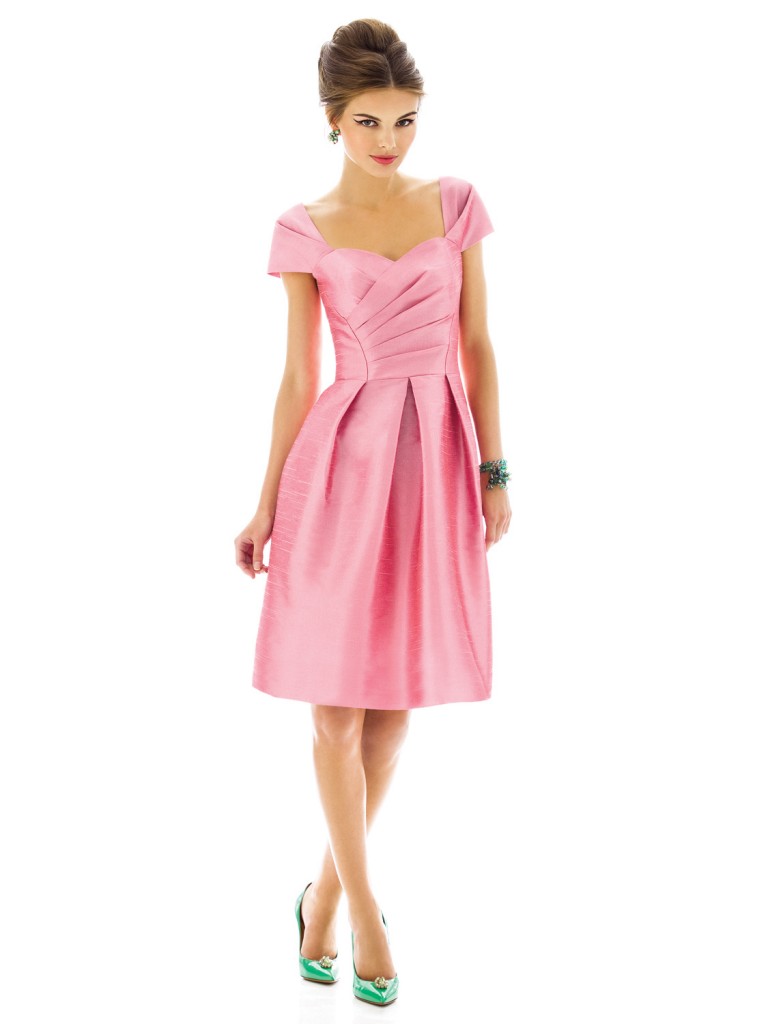 Pretty as a picture in a sweetheart neckline - Alfred Sung style D574 If you'd like your maids to all have the same top then a sweetheart neckline is the way to go forward - it suits all figures and bust lines, large and not so much.
An off the shoulder neckline is also an option, unless one of your maids is self conscious about her arms.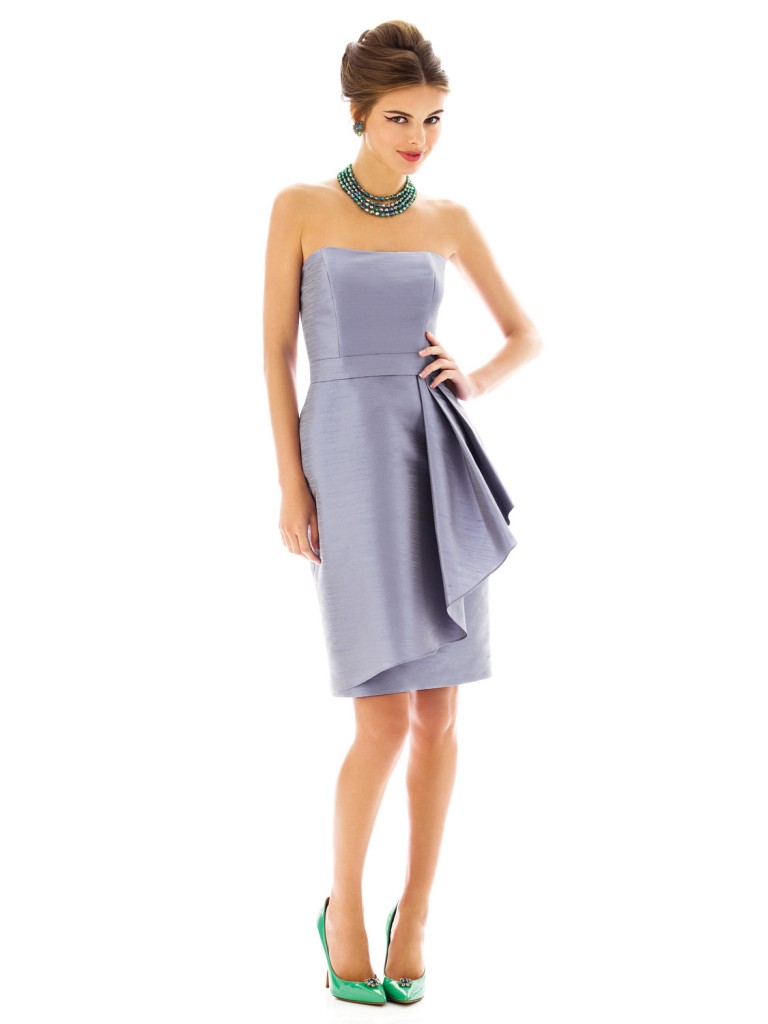 Strapless dresses are great for girls who have a medium sized bustline - this style is Alfred Sung D592Want to rock the strapless look? That's best for medium sized girls.Choose the right neckline for your bridesmaids and they'll look beautiful, elegant and happy!Don't forget to think about colours too - different shades suit different girls so bear that in mind.Browse through the hundreds of different options Dessy offers in bridesmaid dress styles - long, short, mid-length in a dazzling array of colours, fabrics and 'looks'.All dresses featured available from Dessy.Featured image via Mcginnis Lawler Mark Dickinson Photography