Retro Wedding Style - How To Get It
I don't know about you, but it seems to me that more and more brides are looking to the past to inspire them for their wedding days - by adding a bit of retro styling.
This doesn't mean to say that you have to have a whole wedding day that's styled around a certain decade or period.
No - it's more like little touches here and there. Maybe the shoes you wear. Your grandmother's vintage wedding dress altered to fit you. The style of wedding bouquets you choose. How you dress your tables.
Although of course you could go all out for a certain look - Great Gatsby style is having a real moment just now - and theme your wedding that way.
But today I want to just talk about and showcase a few items that will get you thinking.

And the real bonus of retro is that it isn't going to go out of fashion. It's a classic that has stood the test of time so you don't need to worry that your wedding photographs are going to look dated.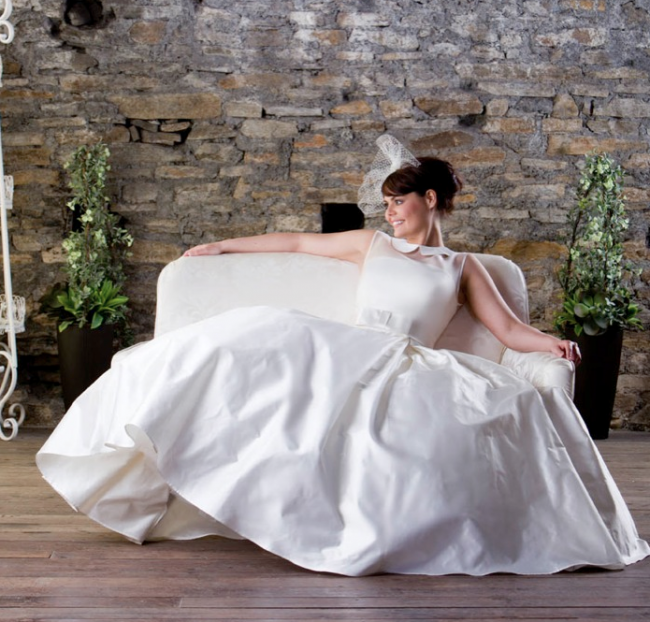 Retro wedding dress style by Blue Bridalwear
Retro Style Wedding Dresses
You need to think about your figure here. Would you suit a 1920's style flapper dress or would you look better in a slinky 1930's number in bias cut satin?
I love the retro style dresses created by Blue Bridalwear which have a bit of the 1960's Mad Men look about them. Remember, to really get your retro look going you need to get your bridegroom in on the act too (so a Don Draper kind of a suit for him with a slim tie?) Check the Peter Pan collar - these are going to be big in 2014.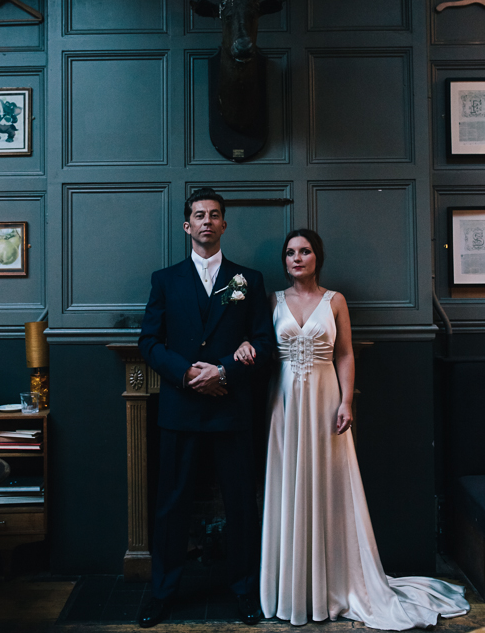 Perfect 1930's wedding style for this real life couple. Photography by Brighton Photo.
Wedding Cakes
It's all in the decoration. A good place to source your ideas would be on Pinterest. I think there's something very retro about this cake - it would certainly fit into a retro wedding scheme. Maybe change the flower depending on the look you want? (Image found on Wedding Sparrow.)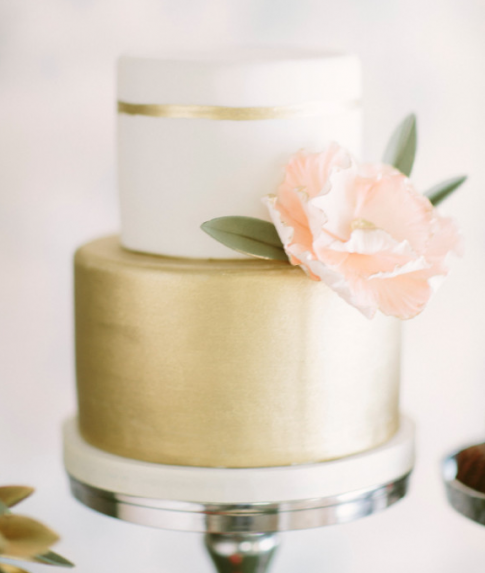 Accessorising
I loved this wedding that's real late 1950's style. Think Breakfast at Tiffany's.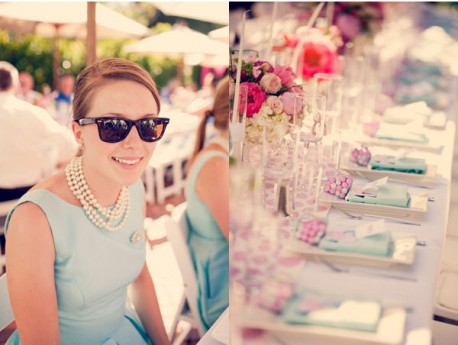 How about a bit of 1960's Audrey Hepburn style like this for your maids? High necked dresses, strands of collar pearls, a sleek updo and all finished off with a pair of Ray Bans.

The bridesmaids dressed in blue shift dresses - you could find something very similar at Dessy. How about this Alfred Sung style?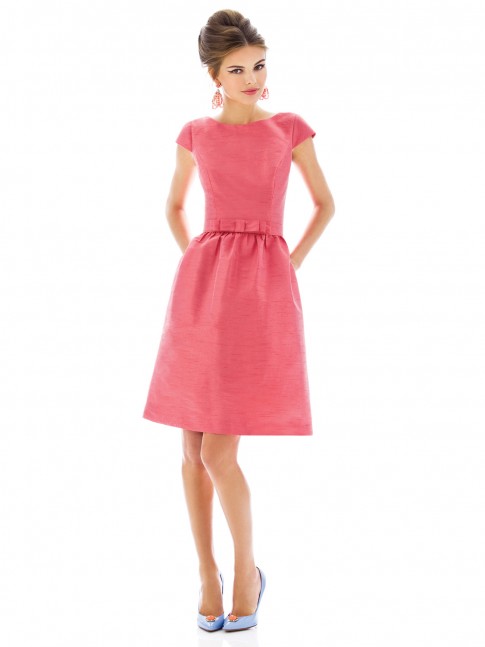 Dress by Dessy. Alfred Sung style 568.