Want An Outdoors Wedding In The UK? Here's How
We've all seen the photographs of beautiful outdoors weddings in Australia, the Med and the USA - where the bride walks down a petal-strewn aisle on a summer day to greet her groom.
What a lovely way to get married. How perfect.
Now if you're thinking that's what you'd like to do yourself - but you live in England - then you've got a couple of things to consider.
First off, the Great British weather
Whilst a warm English summer day is perfection, you also have to factor in the thought that you might not have blue skies up above when you tie the knot. So on a purely practical level, you'd have to have a plan B up your sleeve in case the heavens open and there's a deluge.
Secondly, in the UK (except for Scotland) you have to get married inside a fixed structure - although in fact this could be something as simple as a pergola, a summerhouse or a wooden gazebo as long as it is licensed for weddings. Mind you, with our weather that's just as well really.
I don't think it's a bad compromise really. You've got your back-up plan for the weather and gazebos can be beautifully decorated with flowers and garlands so you feel as if you're in a woodland glade!
Anyway, here are a few locations where you can get married outside in the UK under a fixed roof. Where will you choose?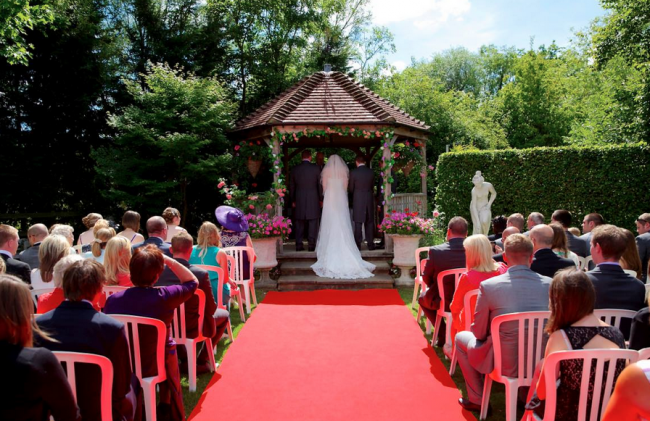 Set in the beautiful Kentish Weald, you could say your wedding vows in the little summerhouse whilst your guests look on. (If the weather doesn't play ball, you can marry in the Kent Hall there instead.) Bridal suites have whirlpool baths and four poster beds, the gardens are landscaped ... it's a summer wedding dream.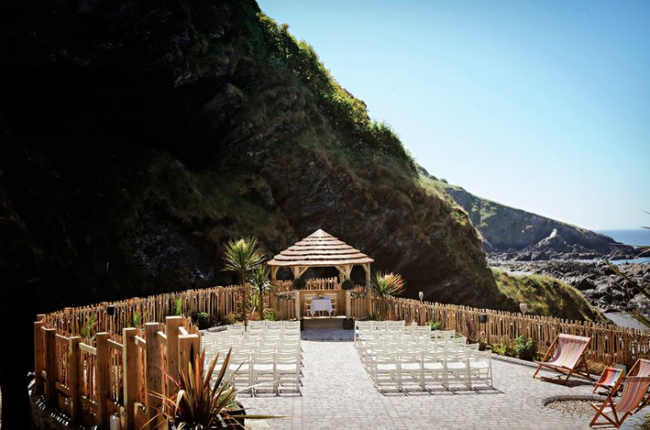 If you fancy getting married looking out over the waves, then this is a dream spot in North Devon. Plight your troth in a thatched gazebo and then enjoy a wedding reception with spectacular views from the glass fronted function room - which also has a roomy balcony.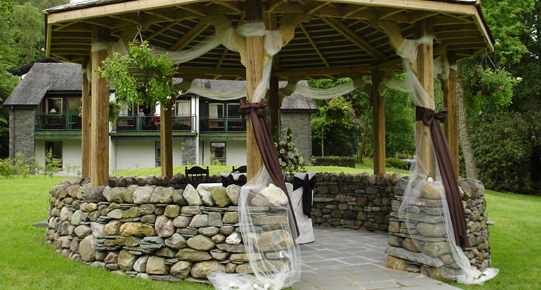 The Lake District has some drop dead gorgeous scenery and you can feel a part of nature if you get married in the covered gazebo at the Langdale Hotel. There's also a spa and plenty of rooms for your guests to stay in and some amazing local hill walking to be done.
The sea breezes are likely to ruffle your veil a little if you get married in the gazebo here. The gardens are stunning and if the weather doesn't play ball then you can get married inside in the main hall which is rather like a chapel. (See the featured image at the top of this page.) You can also get married in a beach hut on Bournemouth beach if that's what grabs you!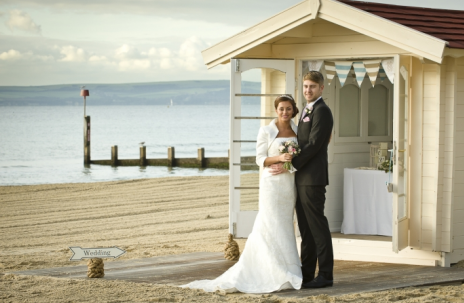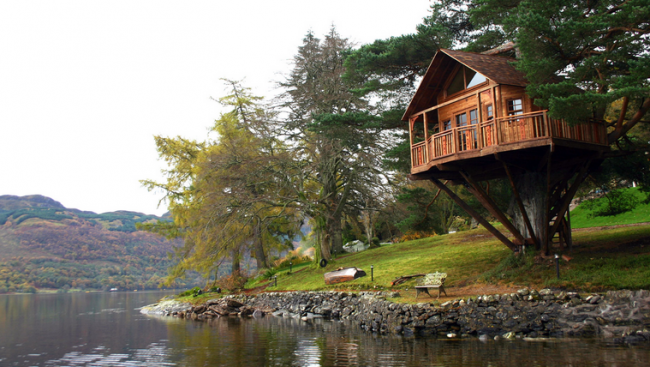 Up in Scotland, you could have a romantic treehouse wedding overlooking romantic Loch Goil (and you could then spend your wedding night afterwards in the hotel's summerhouse, intimately tucked away at the end of the gardens.
What do you think? Do you think you'd like an outdoor wedding venue? Or did you get married somewhere similar?