A Holiday Themed Wedding Day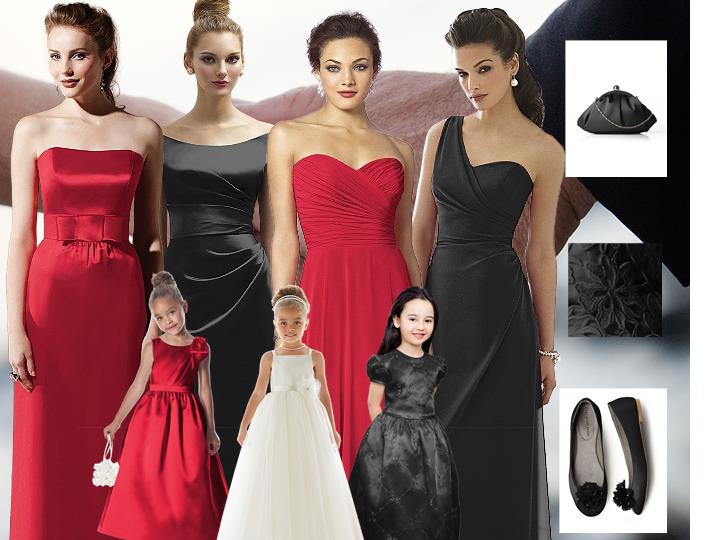 Believe it or not, the holidays will be here before we know it and how beautiful are these bridesmaid dresses in our Pantone Flame and Black colors? These colors can be incorporated for the holidays or any time of the year, which is the beauty of these colors. I thought what a great way to incorporate this flaming red, black married to white wedding gown.

And we can't forget the accessories! Explore Dessy for the perfect accessory to add that will fit perfectly with these dresses.