Quick & Inexpensive Save The Date Cards
Life just seems to get busier and busier, don't you think?
And sometimes it might appear that trying to get a group of people together to help you celebrate your wedding is going to be an uphill struggle.
Which is why you need to be sending out Save The Date cards for your wedding just as soon as you've planned when you're going to get married. It doesn't really matter if it's six months ahead, a year or even a couple of years - your big day needs to be on people's radar just as soon as possible.
Marrying Abroad?
If you're planning on having a destination wedding in another country then Save The Date cards become even more crucial. Thinking of a beach in Thailand? A wedding in a vineyard in Italy? Many of your loved ones might decide that they want to make a bit of a holiday of it. They might need to save up, take some time off work, get organised. So it's a real courtesy to let them know where and when you're thinking of marrying.
Buy or DIY?
If you're in a rush, you can buy some stunning Save The Date Cards and get them sent out to your guests pronto. (You could also e mail them or text but... we think a proper Save The Date Card sets the tone for your wedding day and it's just well ... classier.
If you're looking to buy cards, we like this low key design in grey and white. Inexpensive too, £3.95 for 10 from the Wedding Ideas Shop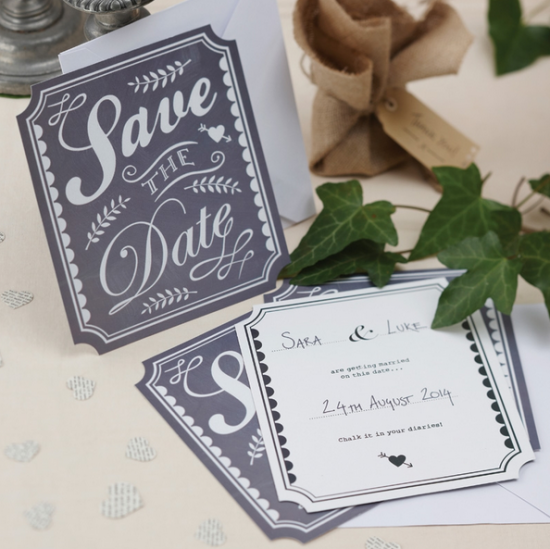 A simple colour scheme that will go with everything.
The simplest way of creating Save The Date cards is to write the date of your wedding on a large piece of card (or a chalkboard if you want to be a little bit arty), grab your fiance and then go to a photobooth, having shots taken so the card is visible. Black and white works really well for this for some reason although of course you could dazzle in colour if you wanted!

Colour photocopy your images, stick onto a piece of cardstock and then mail in a DL envelope. Couldn't be simpler but says it all!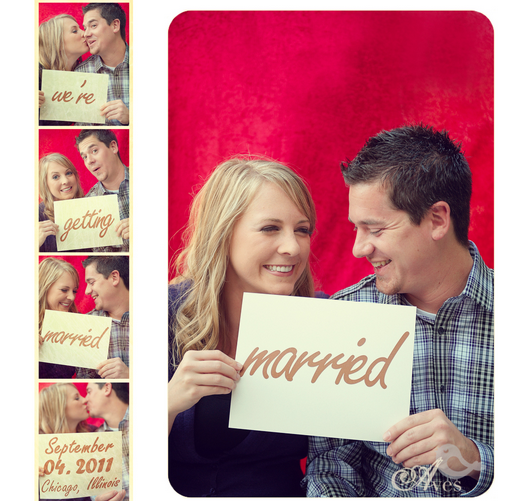 I also like these simple DIY Save The Date card ideas from Martha Stewart. Like this balloon.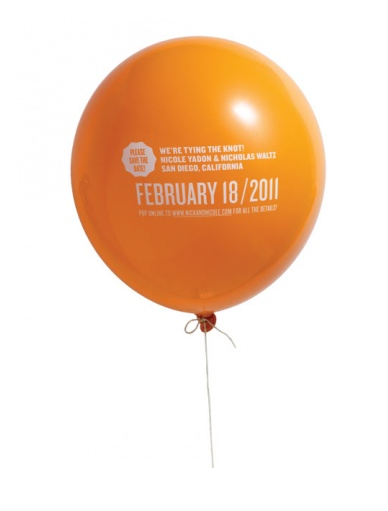 Get balloons preprinted with your details, post in an envelope (obviously you haven't inflated them yet!).
A fun idea that costs just pennies!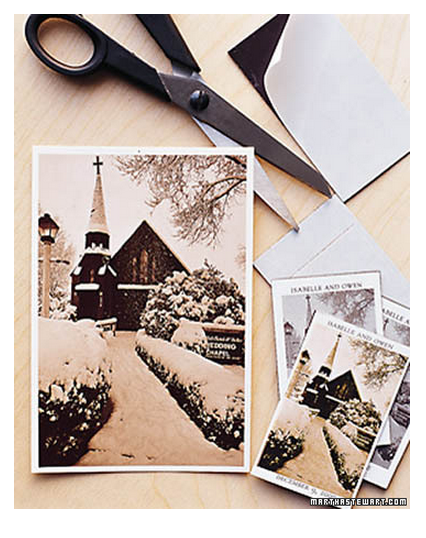 You could also collect postcards of your wedding venue, mount them onto card with your Save The Date details and then stick a magnet to the back - ready for taking pride of place on the fridge.
Also, how about getting pencils (or biros) printed up with your names and the location and date of your wedding? You can get pens printed up for less than 50p each in a rainbow of colours. Just because you're sending out Save The Dates it doesn't mean you have to send a card. Think creatively. If you're having a beach wedding, maybe send a small shell with the date and venue of your planned wedding written on in silver or gold marker pen.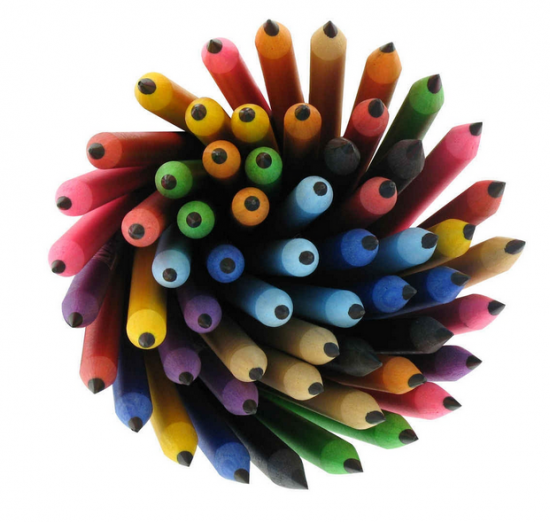 Pinterest is a good place to start looking for Save The Date card ideas. And if you want to make your own, remember anything that can be personalised can act as a Save The Date. It really doesn't have to be a traditional card.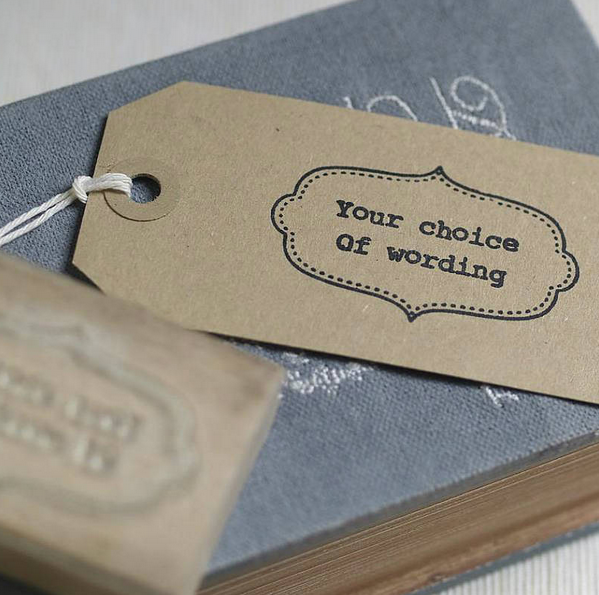 One last idea - buy some old fashioned parcel labels and then stamp with your date and venue with your own rubber stamping kit. Then pop into a matching brown envelope. Easy.
Photo credits: Featured image via Wanelo on Etsy.