Seasonal Signature Cocktails That are Perfect for a Fall Wedding!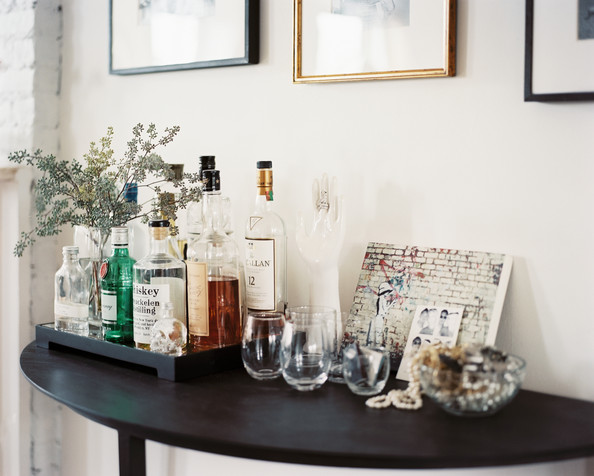 The whether is cooling off and no matter how much you bundle up, sometimes you need a warm something to sip on to comfort your soul and warm your heart... If you're throwing a late fall fete (like an upcoming wedding) then turn to these delicious drinks to keep your guests hot and happy!

From Left to Right: Bourbon Hot Toddy, Swedish Glogg, Hot Chocolate, Irish Coffee
1. The Bourbon Hot Toddy... It's the perfect, silky and lightly sweetened exlicir. Made with Bourbon, cloves, hot water and sugar it's a fairly easy cocktail to cook up and it's a real crowd pleaser. Serve it up with a cinamon stick or a curled orange peel for an extra kick of flavor. Recipe can be found here.
2. Glogg... It's a traditional mulled wine that hails from Scandinavia. Sweden was among the first countries to perfect the art of warm, spiced wine. For a country that sees very little sunlight in the late-fall and winter months. Glogg is a much welcomed, pleasing and aromatic drink. We found this recipe and it's from a Swedish Mother-in-Law, so it must be good.
3. Hot Chocolate... The classic, hot and beloved beverage. This recipe hails from celebrity chef Alton Brown and it promises to bring a rich, soothing and chocolatey goodness. Hot cocoa is universally popular and makes for a fun dessert for your younger party goers. If you want to take it from comfort to cocktail, add in some brandy and Frangelico (hazelnut liquor).
4. Irish Coffee... It's the perfect combination of coffee and cocktail. The perfect pairing for wedding cake... Just saying! Irish Coffee is a simple mixture of Whiskey (yes, it should be Irish Whisky), coffee - of course!, cream and sugar. What's not to like with that ingredient list?
All of these drinks can be easily personalized with a little renaming or a creative twist (maybe through some Peppermint Schnapps into our hot chocolate recipe..), making them the perfect picks your next party!
Happy planning!