The Best Bridesmaid Dress for Your (Around) the Holidays Wedding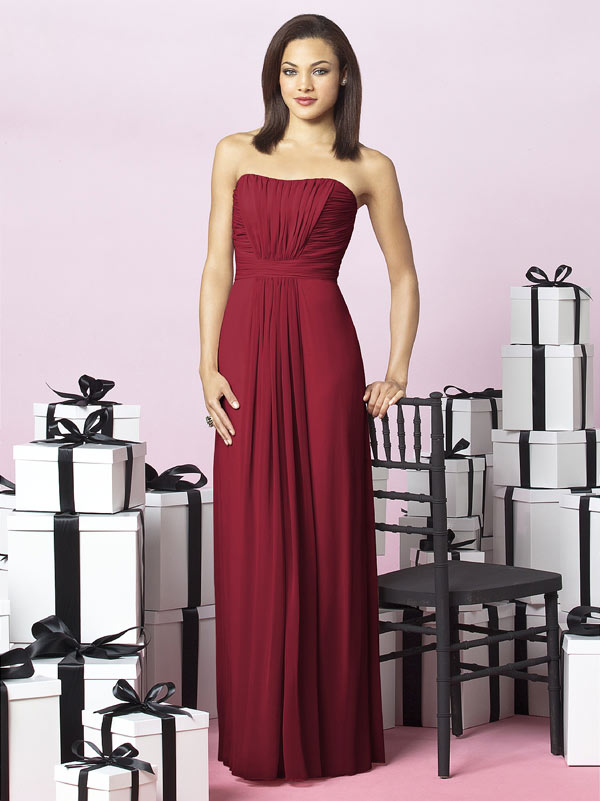 The holidays are a magical time of the year. It is a time of giving, a time spent with family and friends. So why not get married around this time of the year? And even more, the dresses are just gorgeous! We picked some of our favorite bridesmaid dresses we just love for the holidays.
This Alfred Sung bridesmaid dress is simple but elegant for your holiday wedding day. It is a full length v-neck dupioni dress with an inset waistband with inverted pleat in the front and back of the skirt. Your girls will feel comfortable and beautiful all day.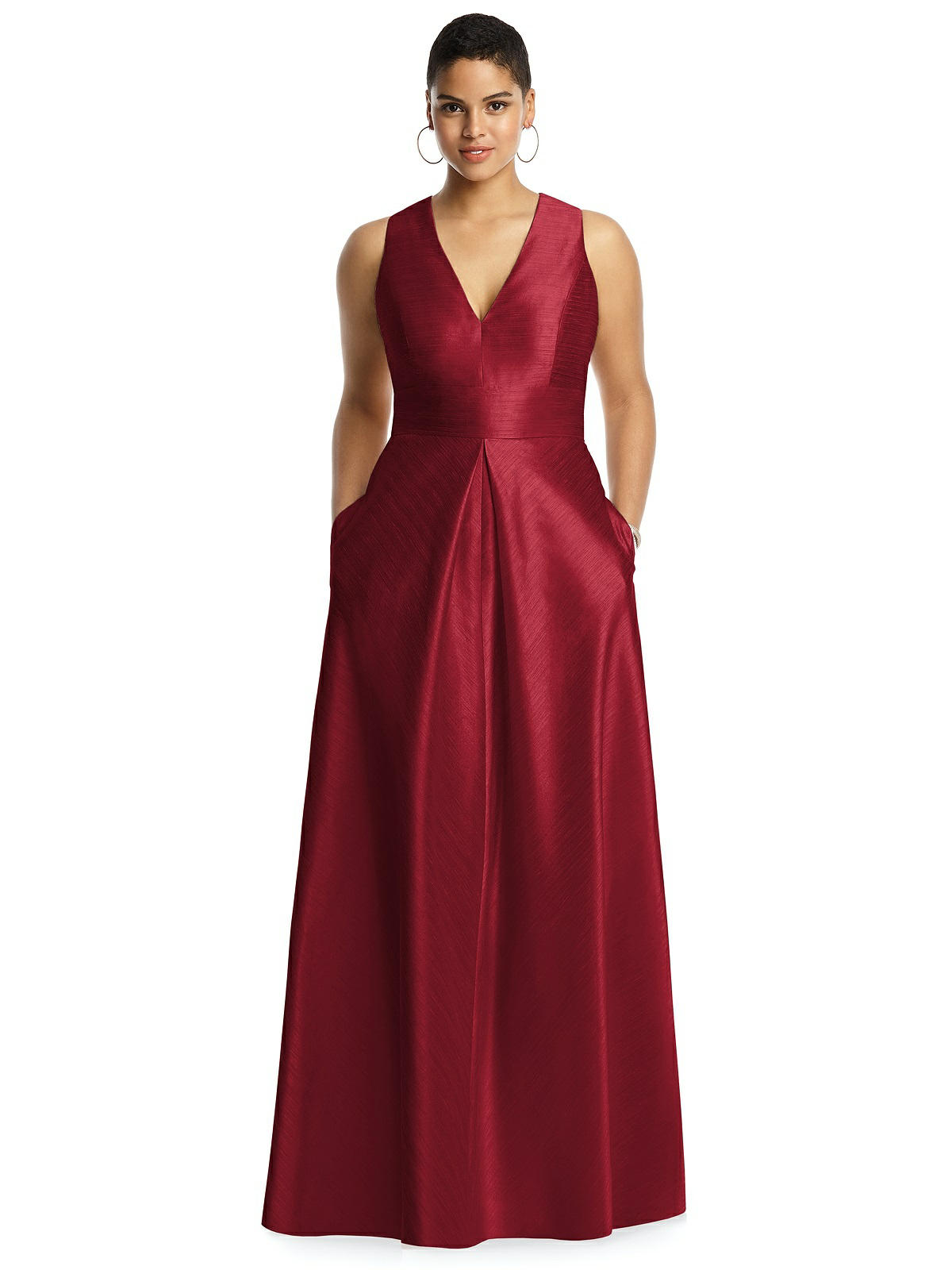 This Dessy Collection bridesmaid dress will simmer during the holidays. It is a full length matte satin dress with draped detail at the bodice. This dress immediately reminded us of New Years Eve and it is just stunning.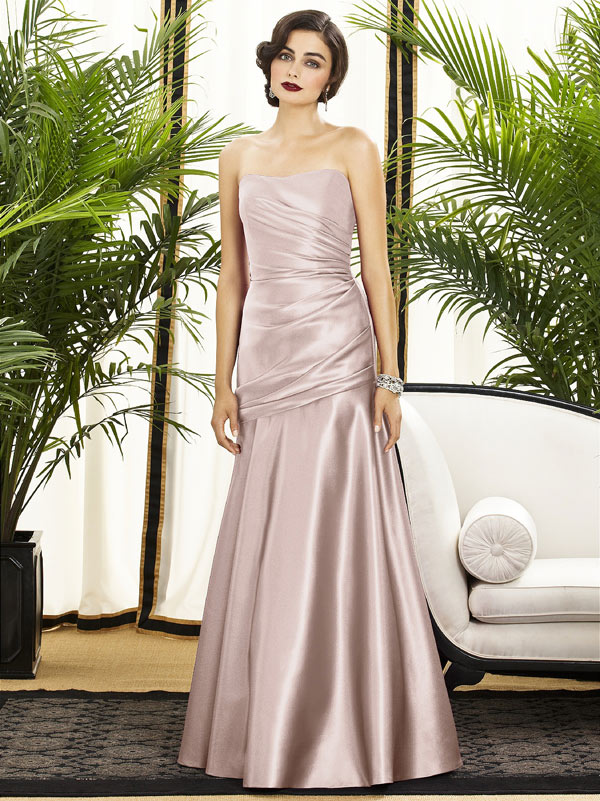 For this Dessy bridesmaid dress, a soft Pashmina Shawl is just the perfect accessory to give to your keep your bridesmaids to keep warm during your holiday wedding.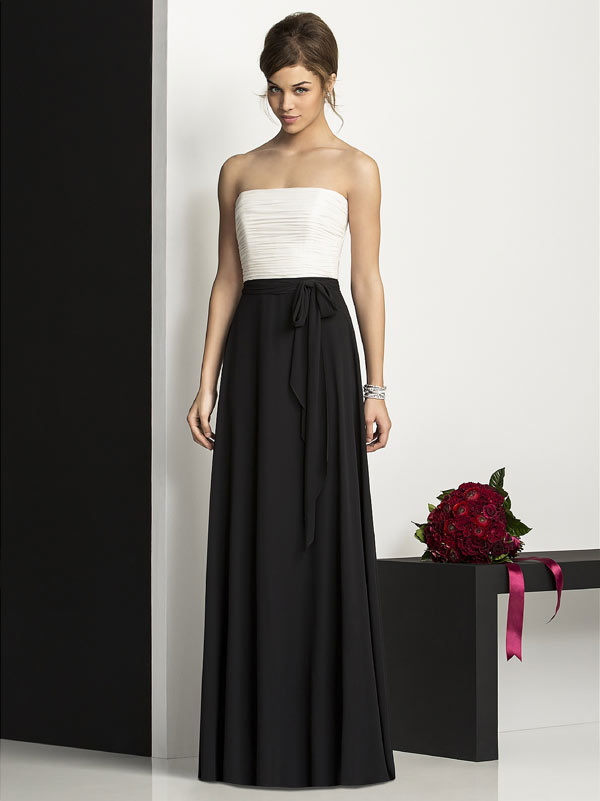 Just like the photo, imagine deep red roses to accent this black and white After Six Bridesmaid Dress. It is a full length strapless lux chiffon with rouched bodice with a modified circle skirt. There is something so pretty about a black and white gown during the holidays.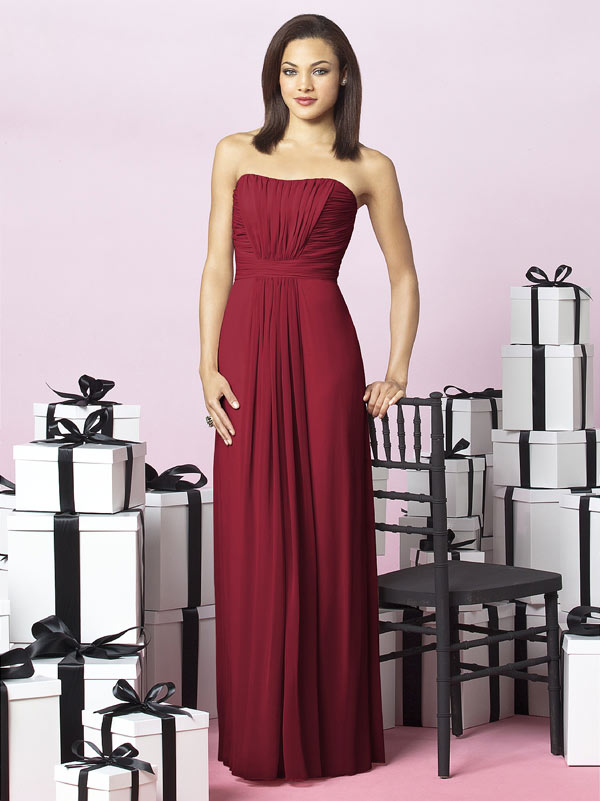 This After Six lux chiffon bridesmaid dress has a draped bodice with a full skirt. I loved this dress for the holidays because it too mixes elegance with simplicity. A little sparkle and pearl for your ears is a great accent piece to this dress. We love the Pearl Pave Drop Earrings by Dessy.
The Twist Wrap bridesmaid dress bridesmaid dress is the perfect travel bridesmaid dress and looks beautiful in a variety of ways! You choose the look you want with this bridesmaid dress, all your bridesmaids can look exactly alike or different for your holiday wedding.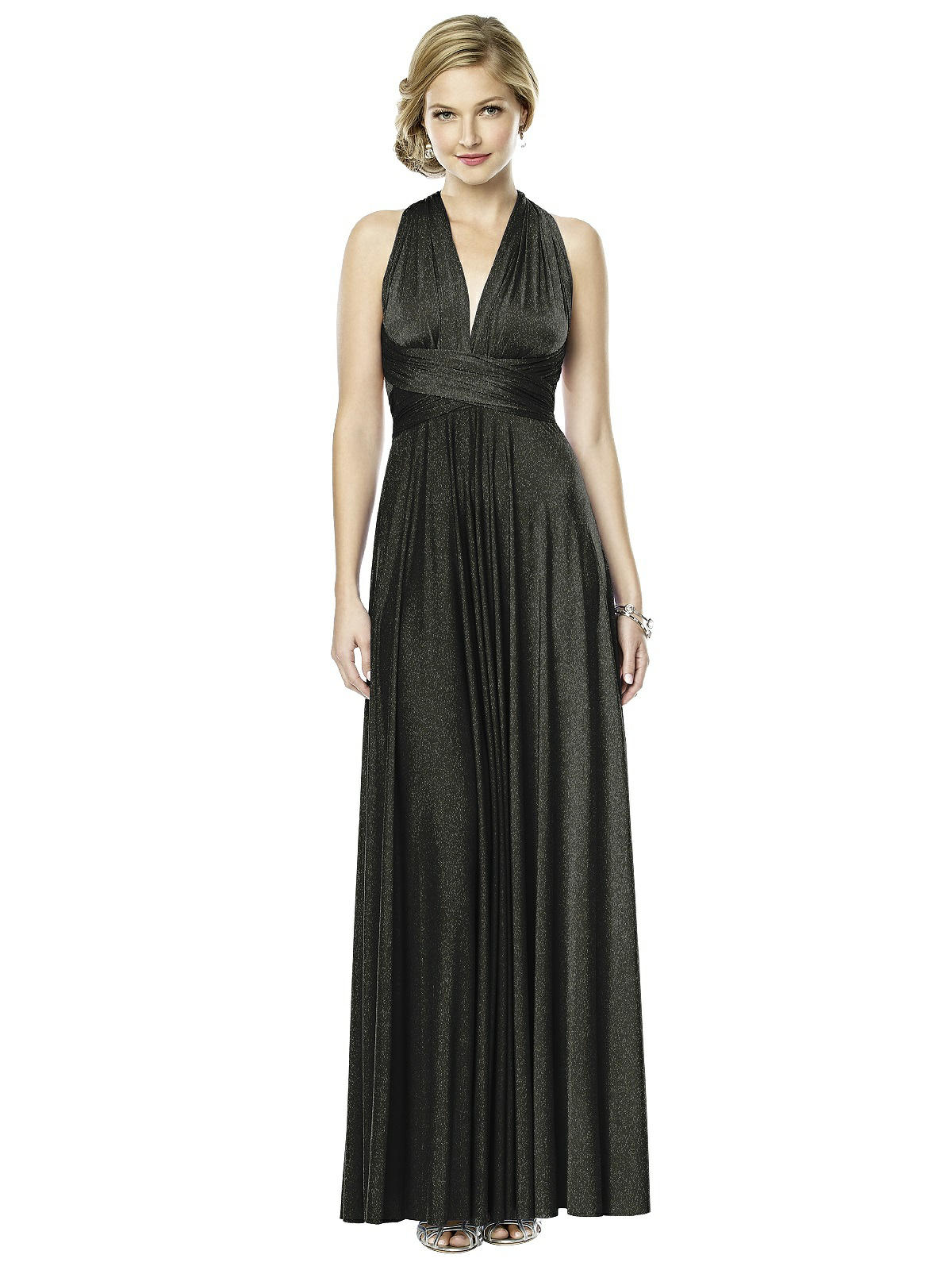 No dress is complete without a clutch! Especially the Dupioni Clutch with Interchangable Bow by Dessy. We just love the clutch in the Barcelona color with the dove bow.
Find the best gifts for your bridesmaids and groomsmen on Dessy. Happy Holidays!