How to Find the Right Caterer for Your Wedding Day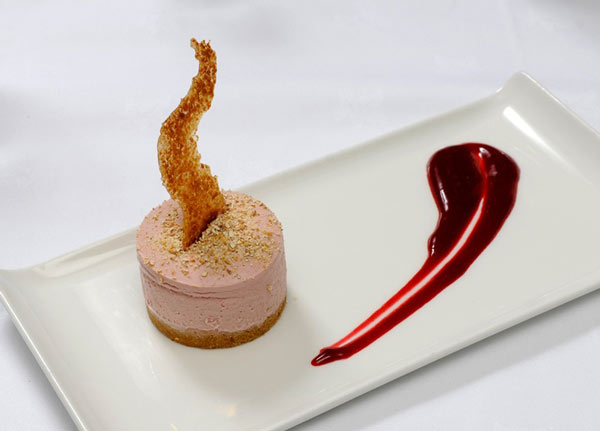 One of the many things your guests will remember about your wedding is the food. How many times have you attended a wedding and said, "The wedding was beautiful and the food was...." This is why finding the right caterer for your wedding can be a tedious task and you will want to make sure that both you and your guests are happy with the results.
Wow your guests with a delicious dessert like this at your wedding! Photo is by Hitched.co.uk.

Like any other vendor you hire for your wedding, you want to begin by doing your research. Ask for referrals: friends, family members, your favorite restaurants, country clubs, bakeries, banquet halls and social media too.

Once you have done all that and made your list of your referrals, start making calls and set up potential tastings. Don't go with the first caterer you meet, even if they sound perfect.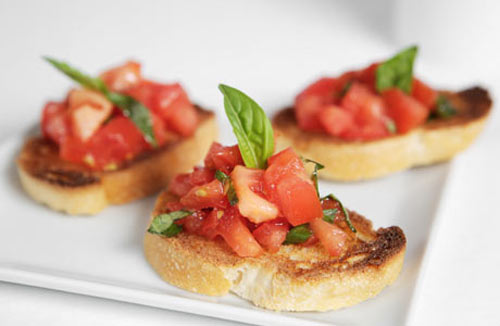 This is the perfect summer wedding appetizer, chopped tomato and basil? Love it! Photo by dexknows.com.

When meeting with your potential caterer, make sure you have a head count of people attending your wedding.

This is also a good time to see if the ones you have chosen to cater your wedding is within your budget. Make sure you are aware of every fee your caterers plan on charging you, you don't want to miss any charge and have to pay more later. Check on what the food and beverage minimum is and if there is a cancellation policy.

Make sure to schedule more than one caterer tastings and ask for a potential outline and draft menu for your wedding. This will allow you to make price comparisons with each place you visit. Also understand that just because you love the menu, you will want to think about whether your guests will too.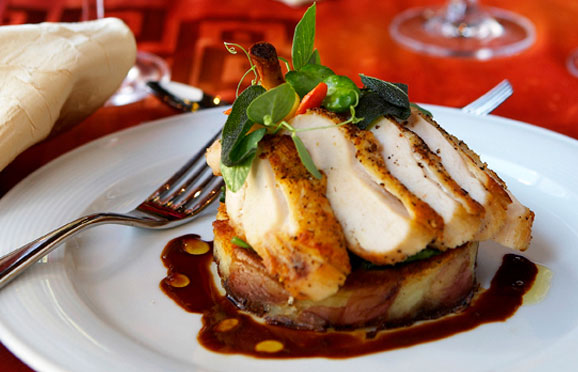 Chef Wolfgang Puck certainly knows how to make dish for a wedding look mouth watering. Photo by Wolfgangpuck.com

Other things to consider when picking a catering company: is whether there is delivery charge, do they adhere to requests for special diets, do they offer children menu options, are they flexible and most importantly do they have your date available.

If you have specific food choices in mind, check to see if the caterers you are potentially choosing, are able to accommodate it. Also know whether you want a buffet style or sit-down dinner for your reception.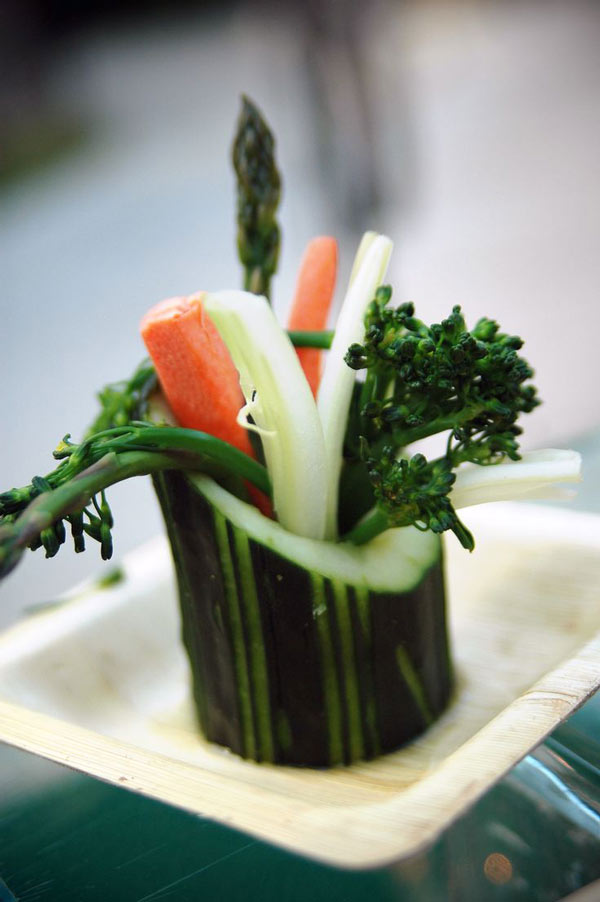 This healthy appetizer option will just delight you and your guests at your wedding. Photo by Reidparkzoo.org.

Planning a wedding this spring? Check out all the Spring bridesmaid dresses by Dessy!