Six Pros and Cons in Planning a Winter Wedding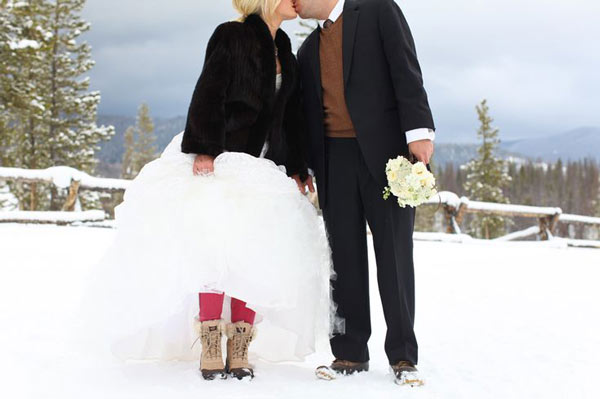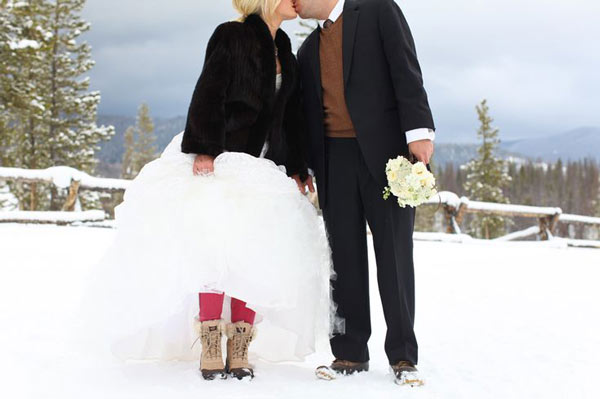 Snow on the ground for your winter wedding? Why not put snow boots on and enjoy! Photo featured on Sortature.com. 

Planning a winter wedding can be a magical and whimsical time of the year, with fresh fallen snow on the ground, the crisp cold air, the warm embers from the fireplace are just beautiful.  If you are planning a winter wedding you will want to consider a few things before moving forward in the planning process.

Here are six pros and cons about planning a winter wedding:

Pros: 

1. Venues and vendors available galore.  This is the time of the year where you are not competing with other weddings to get the wedding of your dreams. This is considered an off season for most and so finding what you want on the day you want it, will be easier and it is cheaper too!

2. Unless you are getting married around Christmas and not competing with holiday plans and parties,  people are more likely to attend your winter wedding than any other time of the year when your guests are deciding in one month alone if they should attend your wedding or someone else's on the same day.

3. You will stand out among the crowd.  Since it is less likely people will choose this time of year to get married, your wedding will be unique, it will be remembered because it could possibly be the only one your guests are attending at the time of the year.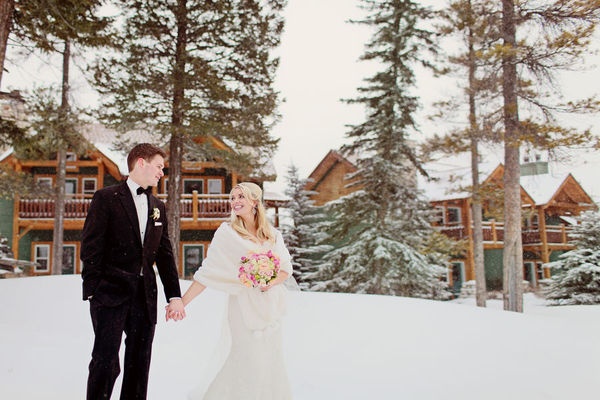 The perfect outdoor winter scene for your winter wedding photos. Photo featured on Sortature.com.

Cons: 

1. The weather plays a major part in planning a winter wedding. Because the threat of snow is a possibility almost weekly during the winter months this could spell disaster for your wedding.  Guests may not want to travel if there is any threat of bad weather in the forecast. Also, with bad weather comes vendors who are snowed in and can't get to your wedding.  Venues may have to close due to inclement weather.  This is a big factor to consider when planning a winter wedding.

2. Flowers you want will be more expensive because they aren't readily available for the florist to get as they are during the warmer months.  Florists may have to get flowers shipped from warmer climates to get the flowers.

3. Most pictures will have to be indoors, sure you can do some outdoors, but you will want to consider ways to work around it, maybe your bridesmaids can wear warm fur shawls around their dresses perhaps?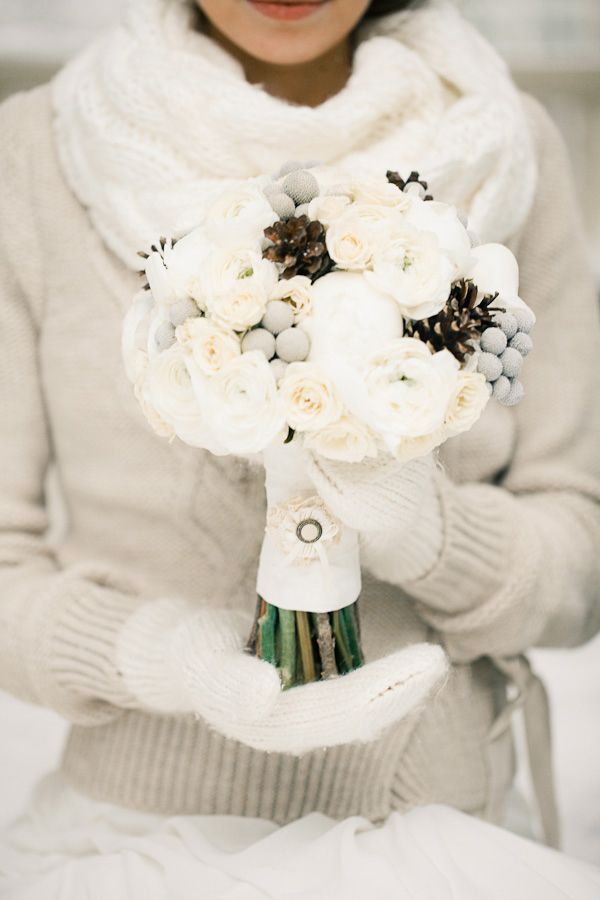 Keep warm during your winter wedding with beautiful Pashmina Shawls-Evening Shawls by Dessy, it will make taking any photos outside more bearable and it makes a great bridesmaid gift too!