So what exactly is a 'Shower Bouquet'? And why is it a trend?
Back in the 1930s and 1940s money was scarce and a bride's bouquet would usually come from the flowers grown in her garden at home.
Which of course made her bouquet very personal to her and also created a charmingly homemade feel and look.
That look is very much back on trend with the re-emergence of 'shower bouquets' - which are a cascade of delicate fresh flowers that flow like a waterfall from large and dense flowers at the top, tapering towards smaller flowers in a point at the bottom.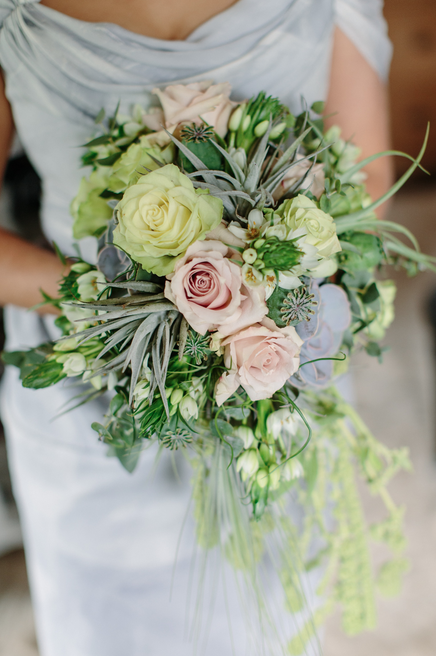 A classic shower bouquet for spring. Foliage and flowers create a rustic feel.

According to wedding stylists and planners Get Knotted, this year is set to be a year of colors mixed with neutrals. Shower bouquets - with their additional length - allow for combinations of color to be shown in more different ways than with traditional round or posy bouquets.
As Lindsay Hunter of Get Knotted says, "2014 will see more unusual and wilder shower bouquets. They won't be symmetrical and perfect. Brides will be going for loose, trailing bouquets incorporating asparagus ferns, ivy and flowers which have been around for a long time such as carnations, dahlias, poppies and chrysanthemums."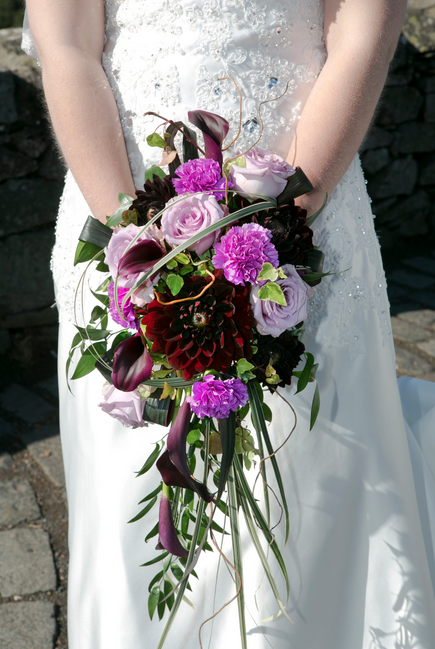 Love the drama of these rich deep blooms in a long trailing arrangement

Show your personality

Opt for a cascading bouquet and you'll find different ways of dressing it up - a length of colored ribbon or lace around the stems could match your dress or those of your bridesmaids.

You could also opt for a shower brooch bouquet - in a long trailing style rather than the posy heirloom bouquets we've seen of late. Don't forget to incorporate family heirlooms and your favorite pieces of jewelry.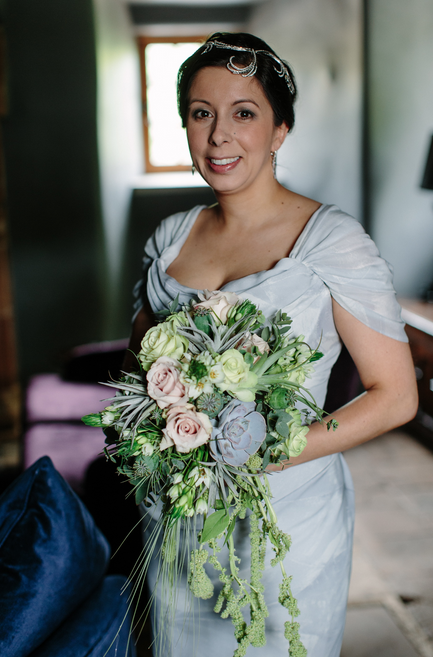 I think the neckline of the bride's dress is beautifully balanced by the length of her wedding flowers
Wouldn't an ombre shower bouquet (where the flowers graduate down in different colors) look fantastic?
Have you chosen your wedding flowers yet?
Photo credits: All images via Get Knotted.