You're Engaged! Now It's Time to Get a Manicure, Obviously!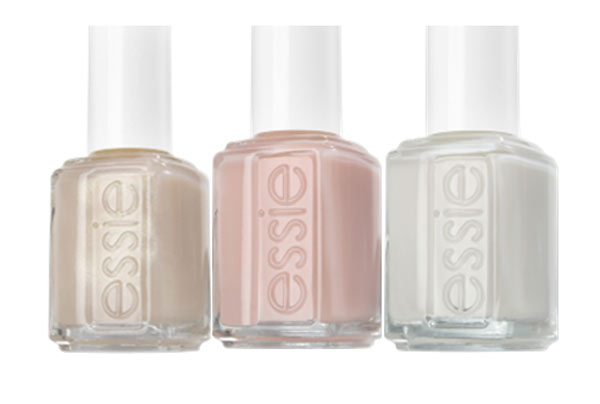 You have just gotten engaged, so what do you do after you have told everyone (or even before, if you have time)? Get a manicure of course! Since you will be showing your hand to all of your family members, friends, co-workers and even the mailman (everyone pretty much!) it just won't do to have a hand that isn't beautifully manicured.
This isn't just any manicure, this is the manicure that is accompanied by a diamond, so what kind of manicure do you get and what are some of the perfect colors you may want to consider?
French Manicure:
Why it's great: It is a classic manicure that will look just gorgeous with the ring. It is a classic but it has staying power with women all over. Many women choose this manicure that usually has beige, pink or nude as their base coat tipped with a pure white.
These are three perfect colors that offer an elegant and classic look for your manicure. Essie's "Show Me the Ring" (left) is an iridescent pearl nail lacquer that Essie says, "creates the perfect setting for the big moment." Essie's "Ballet Slippers" (middle) is always a choice of brides-to-be it is natural, classic and just beautiful. Essie's "Waltz" is the perfect white for French manicures!
A Regular Manicure:
Why it's Great: You can choose from any color you want that you are sure will make the statement needed to accompany that bling! Make bold moves toward various shades of reds. One recommendation is that you don't pair a sparkle polish with the ring, you want your ring to stand out not get lost in all that glitters.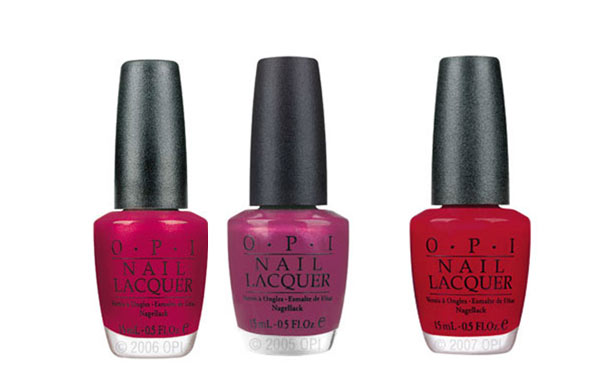 Bold colors like these from OPI are just the polishes that promise to make the statement you will need alongside your engagement ring. OPI's "I'm Not Really a Waitress" (left) is what OPI considers a "vivacious chianti red," its "Flashbulb Purple" (middle) offers your fingernails flashy purple hue that just stands out and its "California Red" (right) is the perfect combination of pink and red. See all OPI nail colors at www.opi.com.
So now that you have picked the perfect color for your nails, it's time to think about the perfect color for your wedding! Beginning with your bridesmaid dresses, check out the spring collection on Dessy.com.