Why you might want to dress your bridesmaids in black
Now, to be fair, black might not be the most traditional colour to use on your wedding day.
Traditionalists would say that you should theme your big day around pastels and brights. Think blossom, roses, pink €¦ that sort of thing.
But you know something? Black has a lot going for it when it's used as a wedding colour.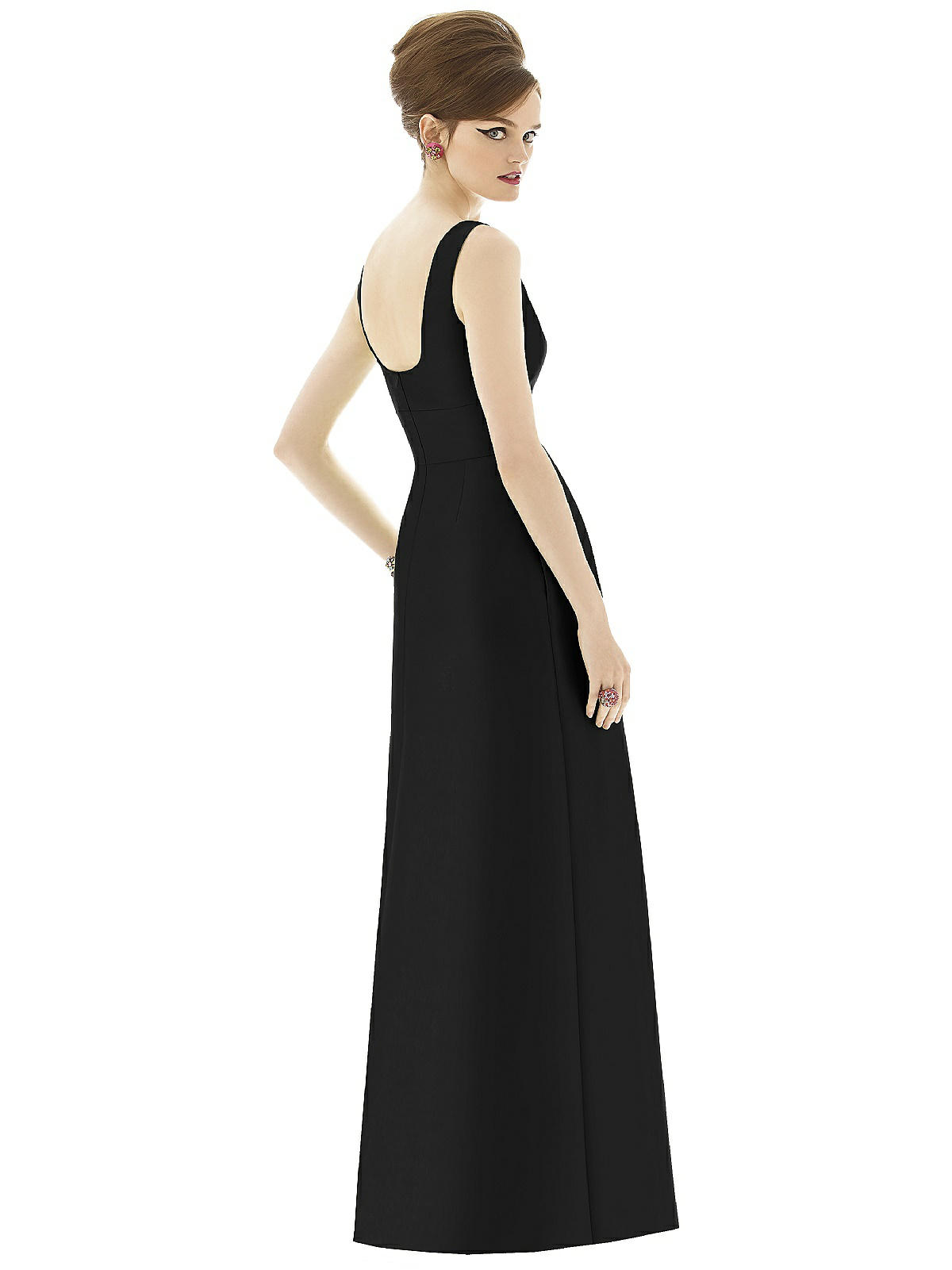 A dress your maids will wear again and again. Alfred Sung Style D655

Particularly if you're getting married later on in the day.

Nowadays you can get married at any time up until 6pm in the UK, which means that your wedding day is going be much more of an evening than an afternoon event.

It also means you can opt for a much more sophisticated mood.

And if you're thinking about wedding themes, why not consider a monochrome look?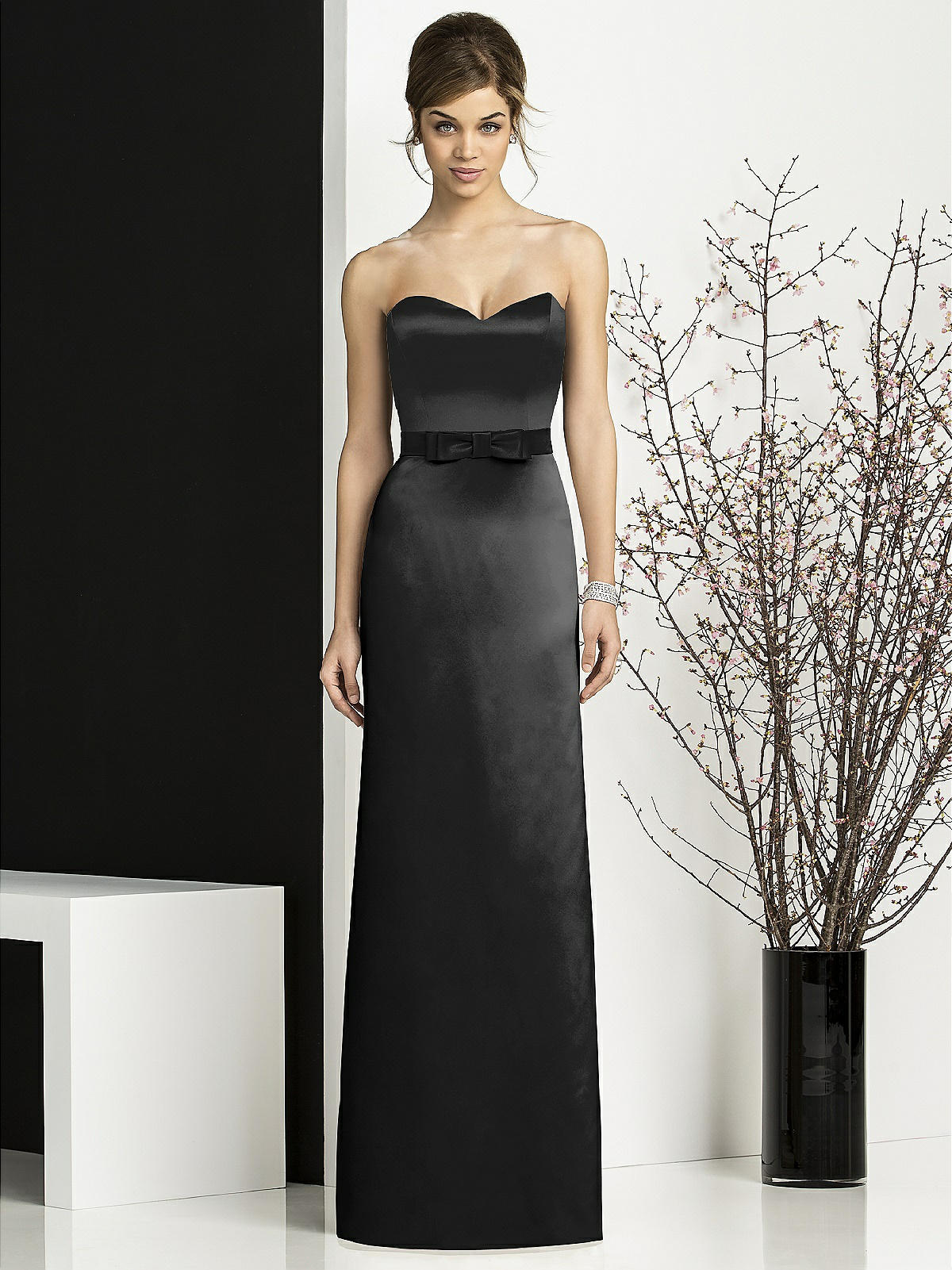 Consider using monochrome for your bridesmaids dresses. After Six Style 6675

You're going to be wearing a white or cream wedding gown, your bridegroom might be in a black morning suit €" so you've already made a start.

And how stunning would it be to have your bridesmaids walking behind you up the aisle in chic black dresses? (If you have flowergirls, I suggest dressing them in white or cream with contrasting black sashes).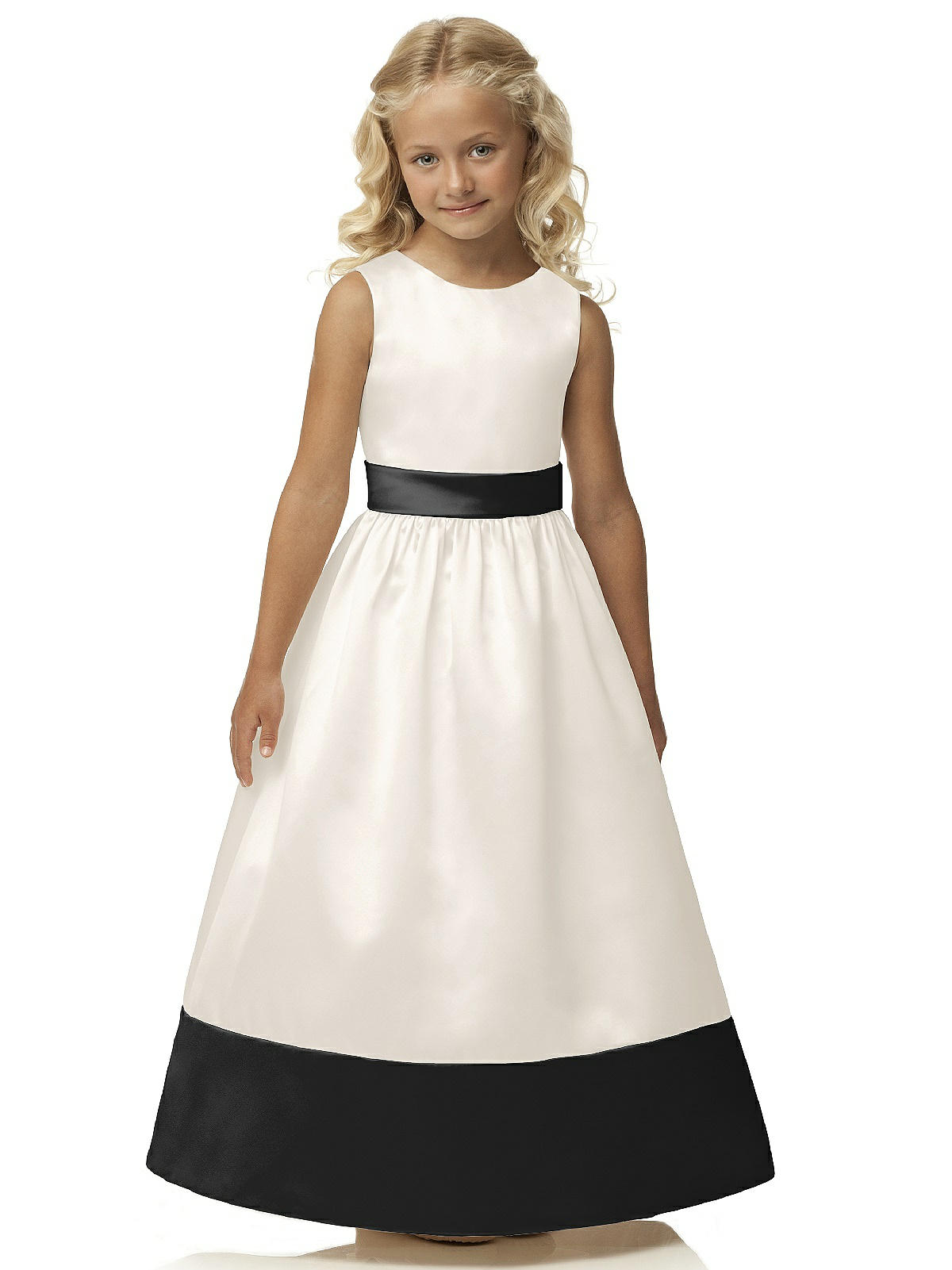 Your flowergirls could also look chic in monochrome dresses. Style FL4034 by Dessy

After the ceremony, a black cocktail dress or eye catching floor length number would add just the right note to the evening's festivities.
And as we girls know, we always need a little black dress in our wardrobes €" so why not choose a frock that your maids will be happy to wear over and over again?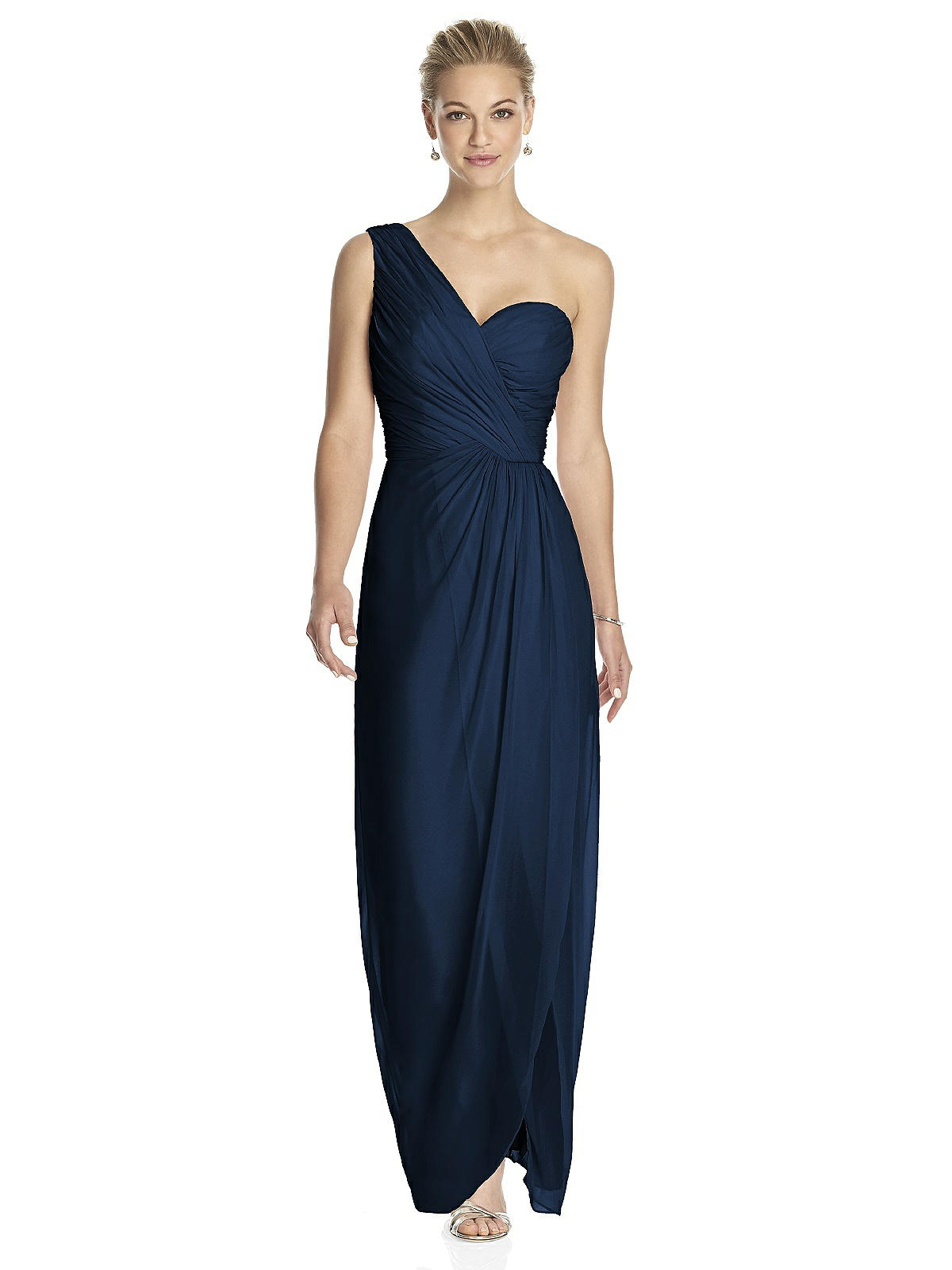 If black feels like too much for you, how about dressing your bridesmaids in midnight blue. Style 2905 by Dessy
What about flowers? I'd suggest white orchids, lilies and white roses as table decorations. And maybe a bouquet of white roses as your wedding bouquet.
Dress up your chairbacks with white covers tied with a black sash. Think through your wedding stationery €" a classic white invitation with black copperplate writing is timeless, or you could introduce a contemporary feel.
Of course, you don't have to stick to a monochrome theme. Introduce a splash of accent colour by putting your bridesmaids in fuchsia, purple, red or turquoise coloured shoes. Or choose blooms in dazzling hues to contrast.
So rethink black for your wedding day. It opens up a lot of options, don't you think?