Real Barn Wedding in Rural Sussex
Oh I do love a wedding held in a barn.

If you like the countryside and are thinking of having a rural themed wedding then a barn is perfect. You'll be sheltered from the winter weather and in summer you can step outside onto the lawns - and if there's a summer shower it's not going to spoil proceedings.

No matter how windy and wet things are outside, you'll be having a great party inside.

Claire and Ben married at Grittenham Barn in pretty Midhurst in West Sussex at the end of July.

They'd known each other for a while, having met at University where they became an item in their second year.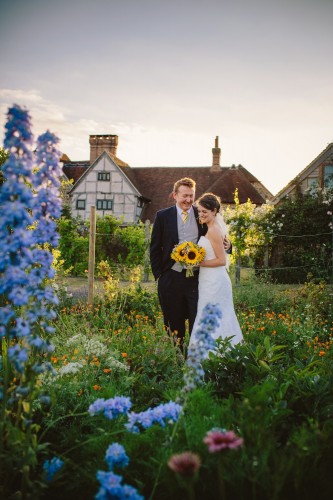 The setting was completely perfect for this rustic wedding. Claire chose sunflowers as her main flower and used the brightness of the blooms to co-ordinate with the groomsmen's ties and the bright blue of the bridesmaids dresses.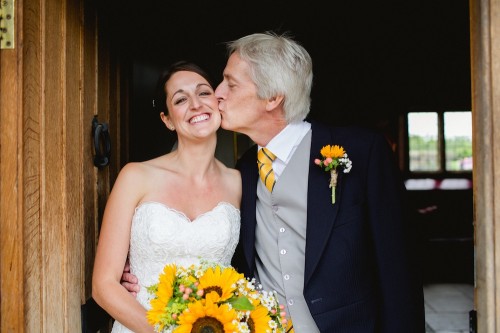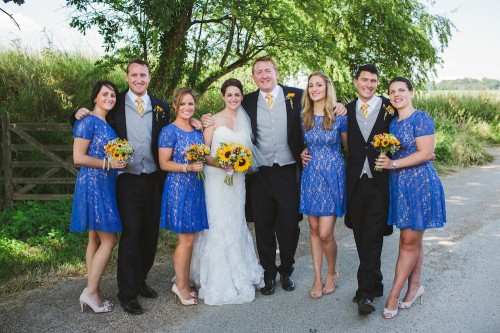 As you can see, it was a glorious July day with skies to match the azure blue of the girls' frocks. Claire decorated the wedding tables with sunflowers, along with the chairbacks and added photographs showing the couple enjoying time together - spot the surfing picture. Adding a personal touch to your wedding tables is very important - it could be a photograph, a poem or you could just simply name the tables after places that have been important to you.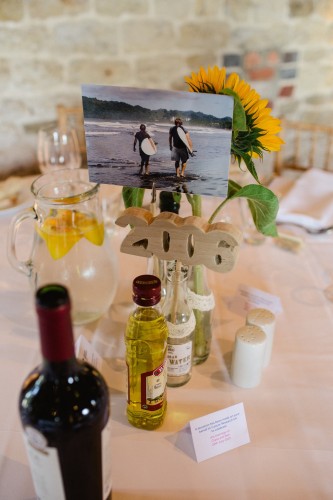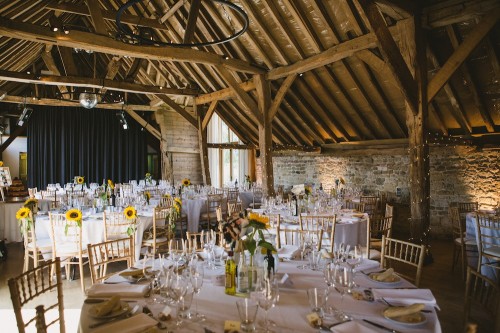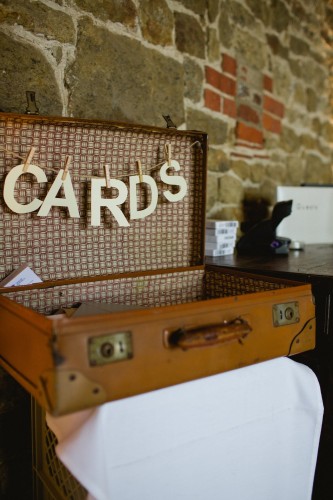 It's always a good idea to have some sort of a postbox to hold cards and small gifts that are brought to your wedding. This was a creative idea that really fitted in with the barn theme.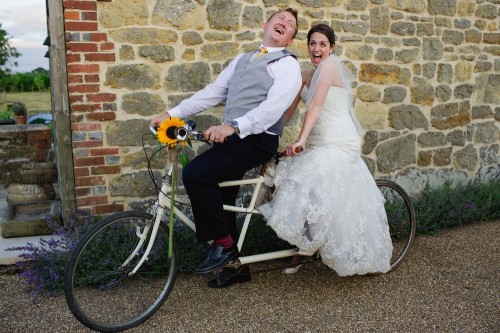 The photographs here were taken by Nicki Feltham and I think she has done a great job of capturing the mood of the day - also using the settings to take some special images that sum up the atmosphere.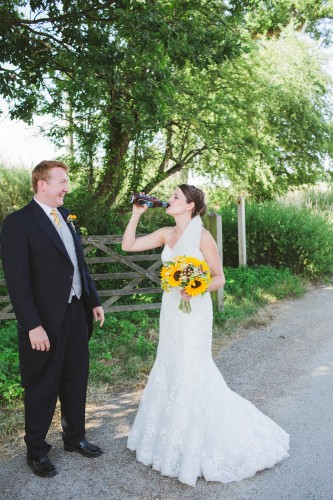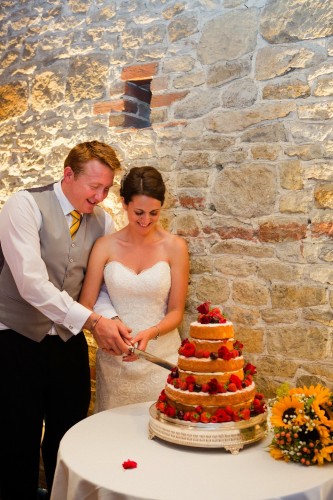 A lighter sponge cake decorated with fresh fruit is a good option for a summer wedding if you're trying to keep the menu light.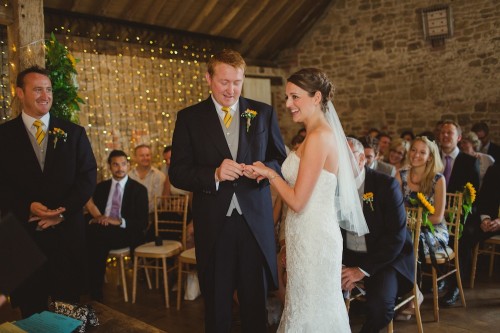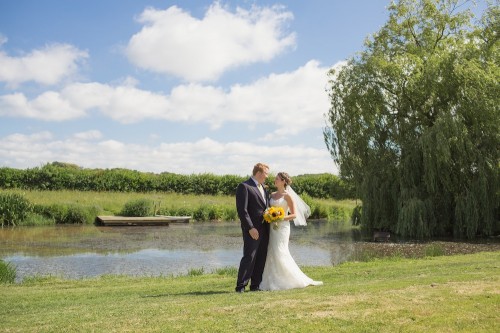 Thanks for sharing your beautiful wedding day Claire and Ben and congratulations. You can see more of Nicki Feltham's photography here.