Velvets, chiffon, organza, silk - what's the right fabric for your wedding?
It's often the small touches that really set the mood of your wedding day. Like the fabrics and materials you choose for your wedding dress, your bridesmaids dresses and your decor.
Unlike colour, the material you choose to 'dress' your day might not seem particularly significant - but it certainly is.
Interior designers have known this for years and can create a completely different mood in the same room by using light muslins or deep dark tapestries.
So how does this translate to your wedding day?
Well, I'd say that you need to consider the time of year in which you're getting married and of course the venue.

Spring weddings

You might get a bright sunny day but there could still be an element of chill in the air. The answer for clothes is layering. If you're wearing a lightweight dress then have a cosy cashmere pashmina or shrug handy - and maybe give the bridesmaids one as a gift. Chiffon, jersey and silk are all good fabric choices - you want to keep things light.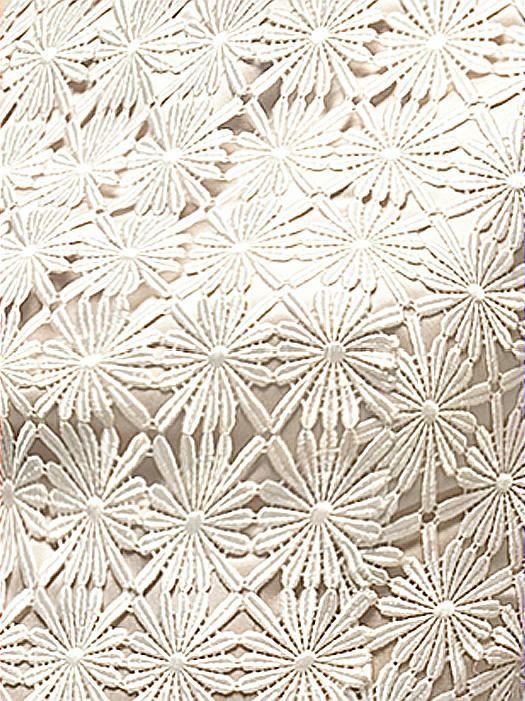 Dessy's daisy lace fabric is just made for spring and summer weddings.

For your decor, think about using chiffon or organza sashes around your chairs. Maybe bring a burst of spring inside with table runners in spring greens or floral fabrics.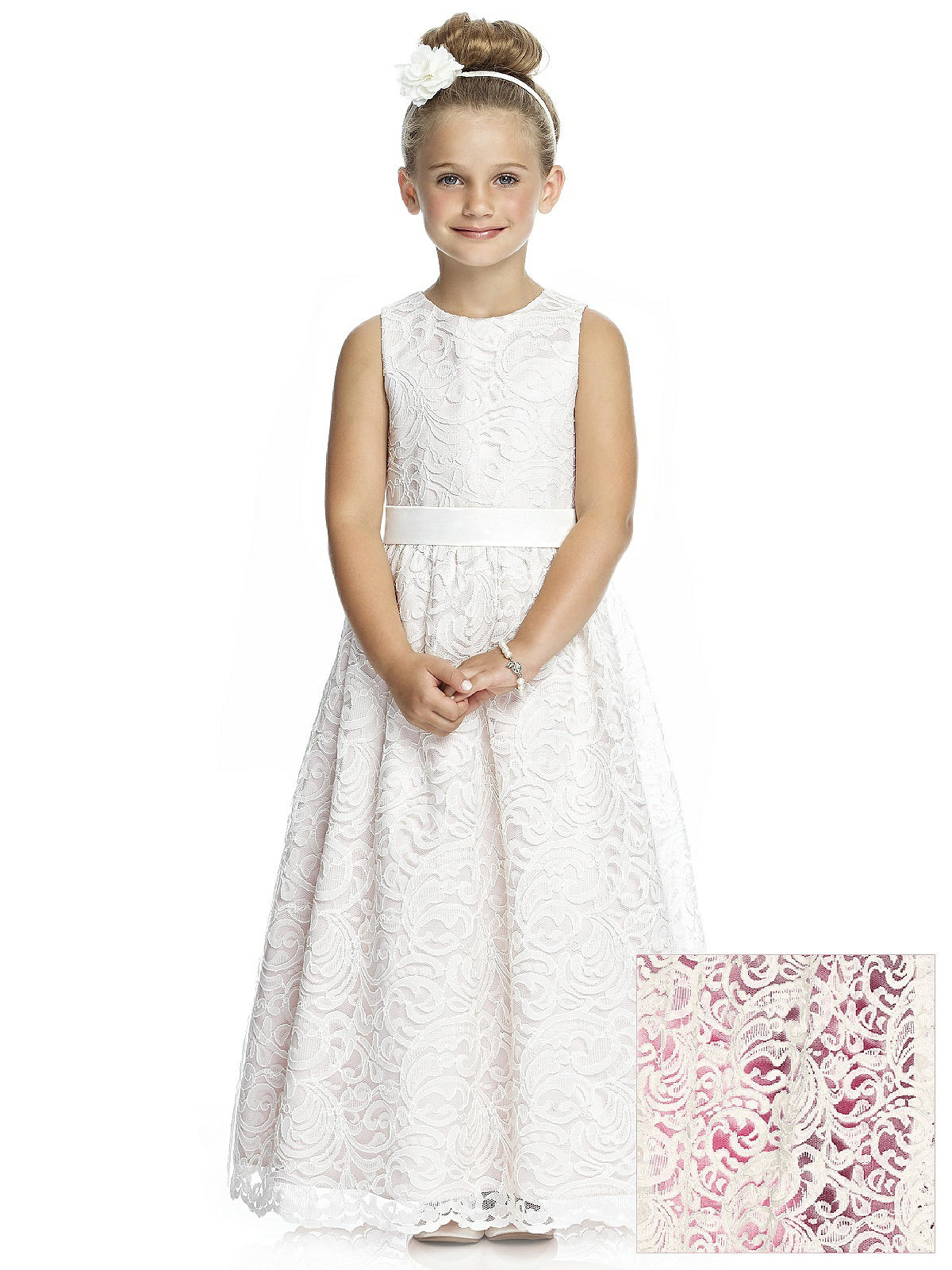 Choose a coloured lining to add depth. Flower girl style 4039 with over 80 different colours to choose from.

Summer weddings

On a summer day you don't want anything too heavy. Choose fabrics that blow lightly in the breeze - chiffon, organza and lace. And if you're having a destination wedding on a tropical beach your choice of fabric is really important - forget heavy satins, corsetry and long trains. Go with the flow of a lightweight destination wedding dress.

Autumn weddings

At this time of year you can go for richer deeper materials. Think taffeta, duchesse satin, sateens. And of course colours should be richer - golds, greens, oranges, russet browns ...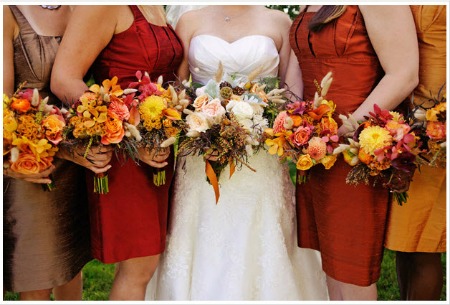 Photograph by Michelle Turner




Burnt orange taffetta - perfect for an autumn wedding. Dessy Junior Bridesmaid Style JR528

Winter weddings

Richness is the key here. Think of velvet capes, brocades, duchesse satin - maybe a hint of tapestry? Again it's all about layering - on your wedding dress, for your maids and in your venue. Maybe start the layering off with your invitations - with decorative bows and swatches?


Beautifully set for a winter ceremony. Deep red bows add a warm atmosphere. Image via Ambience Venue Styling.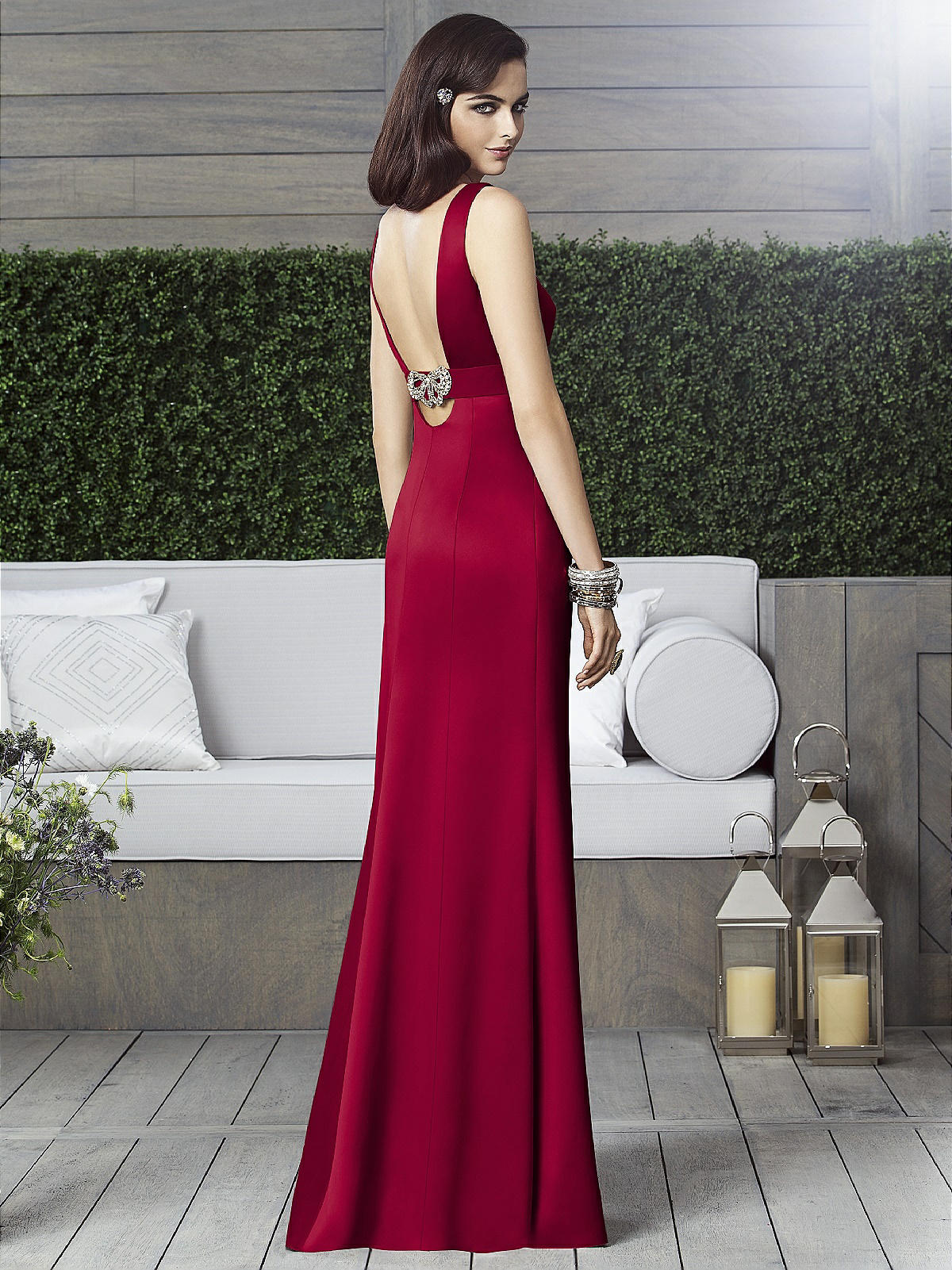 Winter glamour. Claret dress in satin by Dessy Style 2901.
What fabrics are you choosing for your wedding day? Did the venue and the time of year influence you?
Photo credit: Featured image by Claire Morgan