A real Dessy wedding in Royal Windsor, England
I had the privilege of being a guest at Donna and John's wedding back in December and I have to say it was one of the most romantic days ever.
The joy the couple took in one another's company was so strong - it was wonderful being there but really they only had eyes for one another.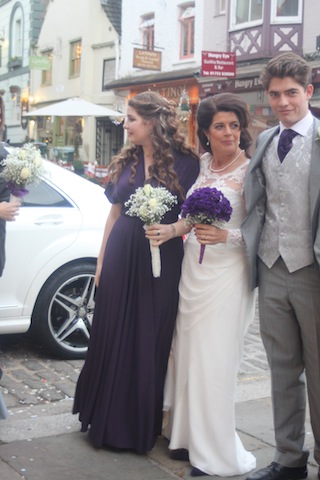 Donna and her son and daughter arriving at the venue in Royal Windsor

Royal Windsor was the venue for the ceremony and The Guildhall (where HRH Prince Charles and his bride Camilla tied the knot) was suitably splendid. Afterwards we all drove back to Donna and John's home to enjoy drinks, dinner and dancing in the house with a snugly warm marquee.
Donna had created just the wedding day she wanted and had spent a lot of time with handmade touches.
Colours for the wedding day were silver and purple - which matched with the invitations, the seating plan, the suits and ties worn by the groomsmen, the Dessy twist wrap dresses worn by the bridesmaids and Donna's wedding bouquet (she also wore purple shoes underneath her Suzanne Neville dress which she found in Ellie Sanderson's boutique).
Her mum and friends all pulled together to help make the table arrangements and it was truly a very personal, very special day.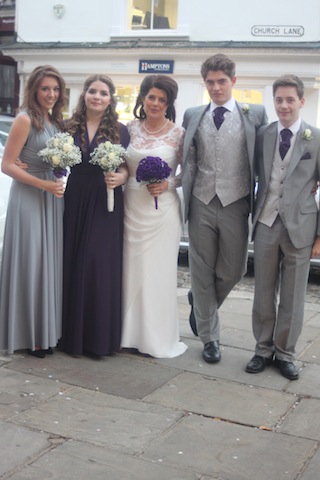 The bride, her sons and bridesmaids (spot the Dessy twist dresses)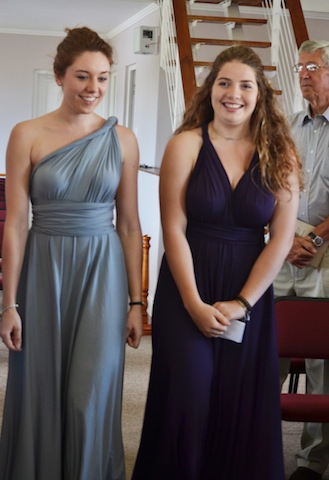 The bridesmaids enjoyed wearing their Dessy twist dresses in different styles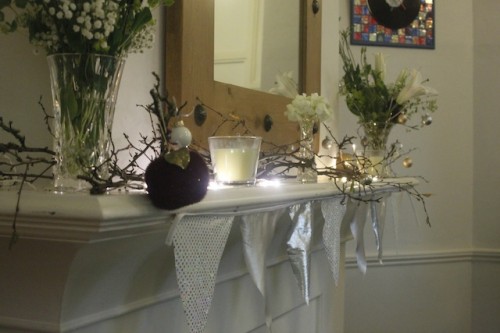 Donna had decorated her home beautifully for the wedding reception - using a purple and silver theme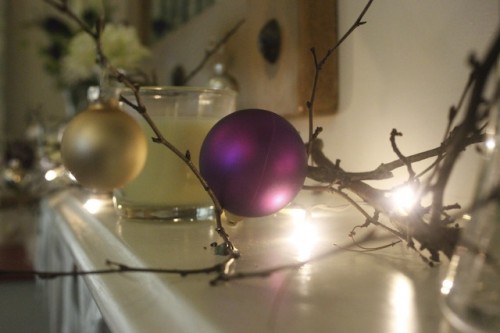 A simple but effective way to decorate your venue at Christmas - with coloured baubles and fairy lights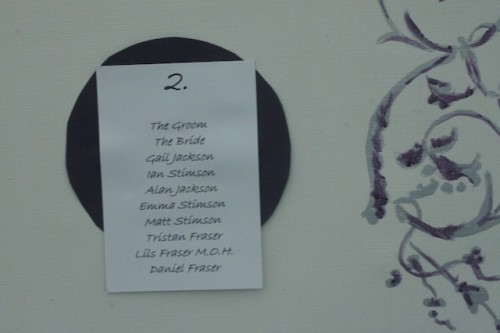 A handmade table plan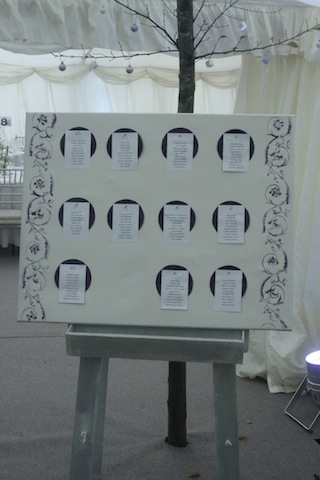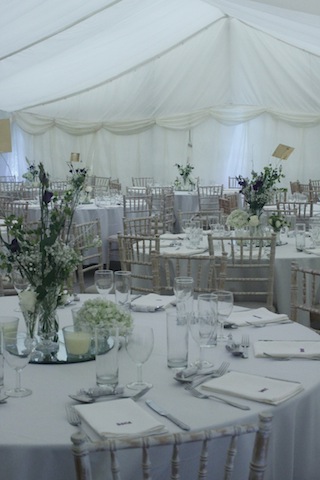 The marquee all set for guests. Interior draping and heaters made it warm and cosy for December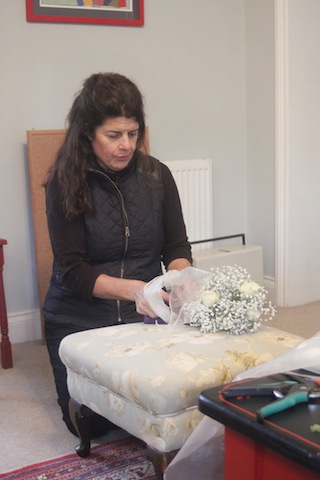 Donna had made a lot of the table decorations herself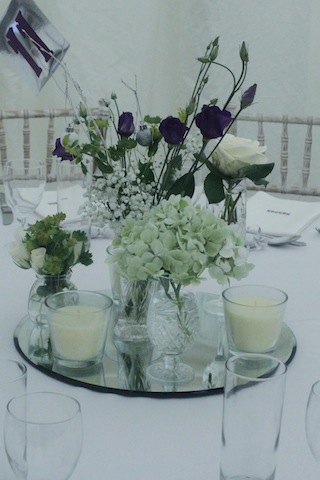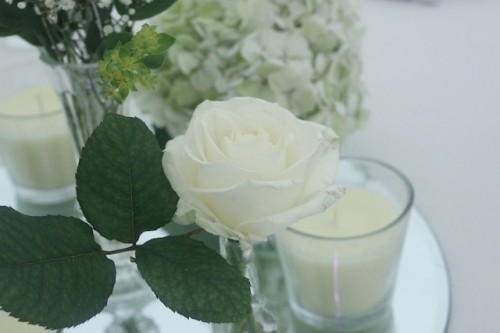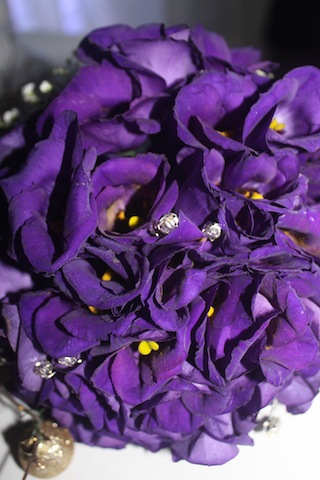 Donna's signature blooms were purple lisianthus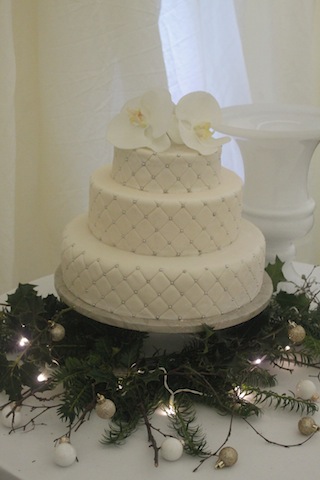 The perfect way of displaying a wedding cake at a Christmas wedding. Decorate with evergreen around the base and add white fairy lights
After the Windsor wedding, Donna and John had a blessing in South Africa where Donna grew up. So in the next day or so I'll bring you images of their destination wedding in the sunshine!
As a guest, it was interesting for me to see bridesmaids wearing Dessy twist wrap dresses. They changed the look of the dresses a number of times during the day - a more formal look for the ceremony and then a strapless look for the dancing later when everyone was relaxed and having a good time!