A Pantone Tahiti and Pistachio Spring Wedding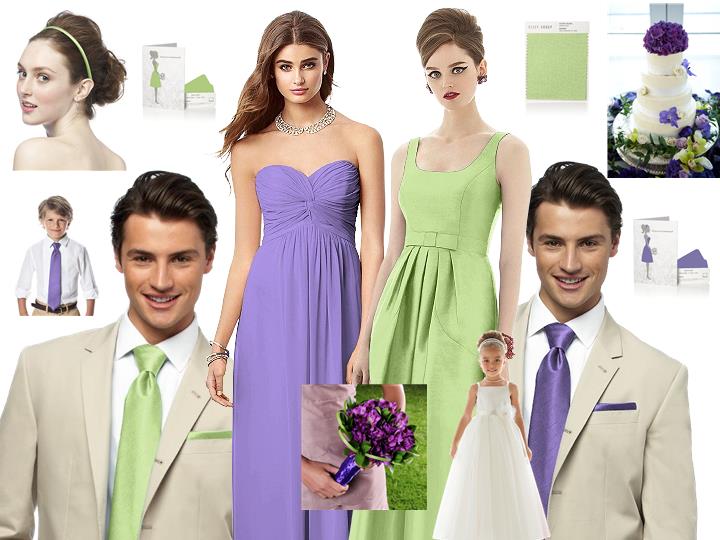 It's impossible not to think of a spring wedding without the Pantone Tahiti and Pistachio colors paired together. They are beautiful colors that can each be paired with darker hues of the same colors.
When you think of these two colors, as a bride you can't help but imagine a wide open field with tulips surround the area as the bride goes down the aisle. The Pantone Tahiti and Pansy are just the perfect two colors to have for your bridal party.
If you want more spring like accents for your wedding, have your bridesmaids wear Freshwater Pearl Earrings by Dessy.