Bridal hair trends for 2014
I know it's a cliche but yes - your hair is your crowning glory on your wedding day.

The way you wear your locks needs to flatter your face, the neckline of your bridal gown, match the mood of the venue and well - just be you ...

The trick is to take your time and not do anything dramatic. Don't decide to recolour your hair just before your wedding or have extensions or have a pixie crop.

Instead, browse through all the wedding magazines and blogs you can find and really think about what you'd feel comfortable with. Talk to your hairdresser. Have a few run throughs of different styles so that you can experiment (and don't forget to bring a photograph of your wedding dress).

If you're wearing a tiara or a veil then you'll need to bear that in mind too.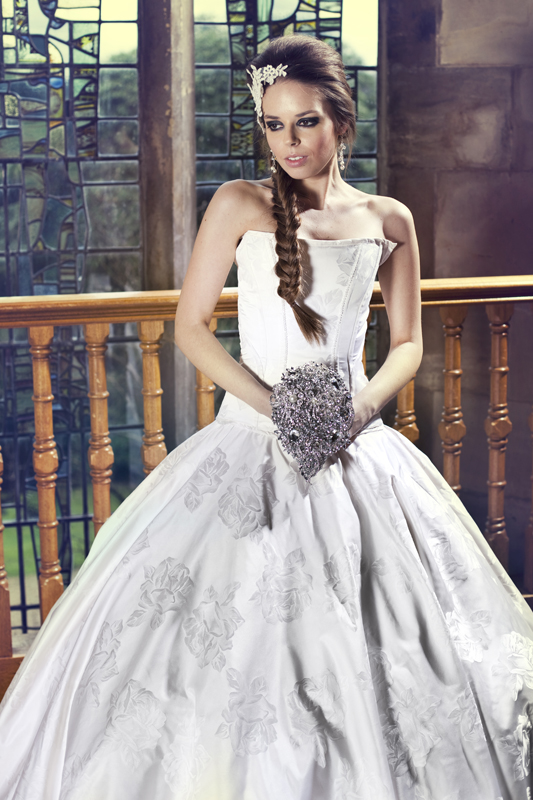 Braids look to be big in 2014

I talked to Joyce Connor who runs Brides and Beauty. Joyce has 'prepped' hundreds of different brides for their wedding days so I asked her for her tips on make-up and hair for 2014 brides.

Over to Joyce -
Hair & Make-up for 2014 Brides
In 2013 red and berry lip colours were very popular on the bridal catwalks and for brides. Both colours are great for boho and vintage looks.

For soft spring colours we saw rose pink lips and the neutral beige lip colours on lots of brides in the past year. Blusher was soft and subtle for a 'wash of colour' effect. Heavy eyeliner saw a comeback too.

In 2014 the strong defined eyebrow makes a comeback.

Coloured eyeliners will be very trendy and can be worn with a smokey eye which is always en vogue for brides.

Bright lips will be popular, reds, fuchsias, oranges and orangey reds.

Blushers will be more vibrant on the apples of the cheeks only.

Hair will be braids, long fishtail braids at the back, braids around the hairline, braided buns and a single braid to the side of the head incorporated into the hairstyle.

Big 1980's style hair has made a comeback on the catwalks, the defined frizz looks amazing!

Loose curls and the messy bun will always have there place in the wedding hairstyles book.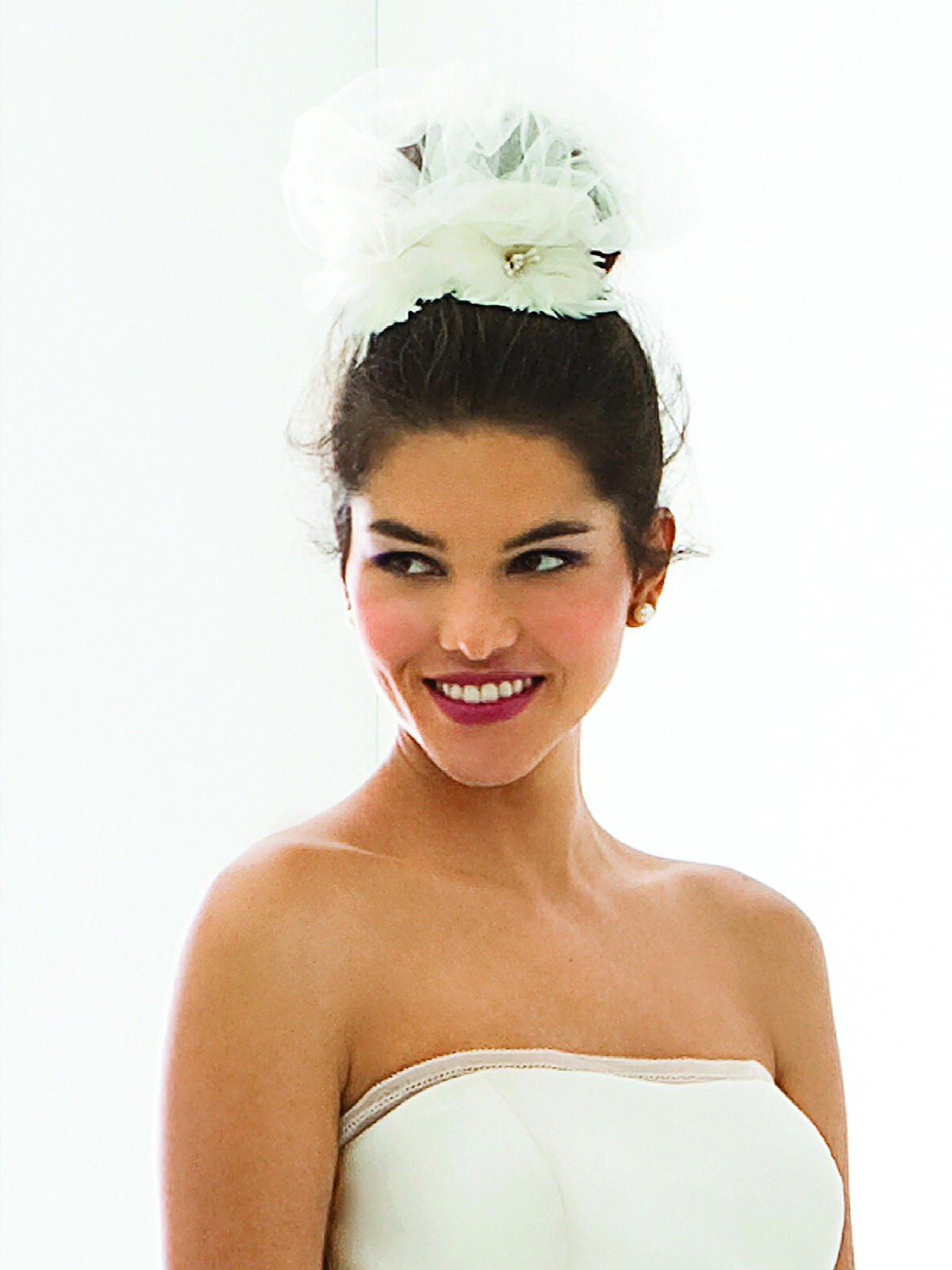 Dessy's double feather flower headpiece with tulle.
You'll also need to think about wedding hair accessories. Have a look at what Dessy have to offer - everything from chiffon roses to place in your hair (or your bridesmaids) and diamante hair pins!
Image credits: Alexander Jane Photography, Cecelina Tornberg Photography.