Your Junior Maids in Cerulean & Spa Blues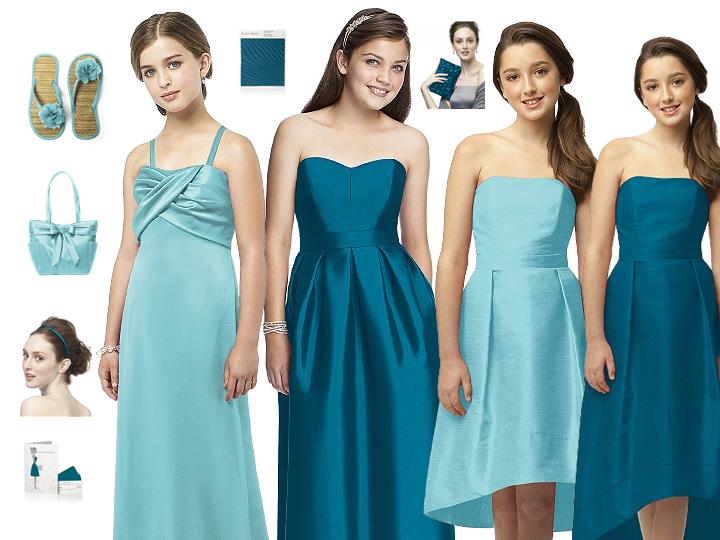 Whether you are planning a destination wedding or a wedding at home this spring, Cerulean or Ocean Blue and Spa are two great colors to pair for your bridal party, especially your junior bridesmaids.
These two colors are a great combo because they are fun, whimsical and refreshing to have for your wedding theme. Imagine how beautiful these two colors would look for a tropical island wedding with a bright array of orange flowers.
Looking for the perfect accessories to go with your bridesmaid gowns? Check out these blue wedding accessories and men's neckties and pocket squares.