Getting Married in a Church? What You Should Know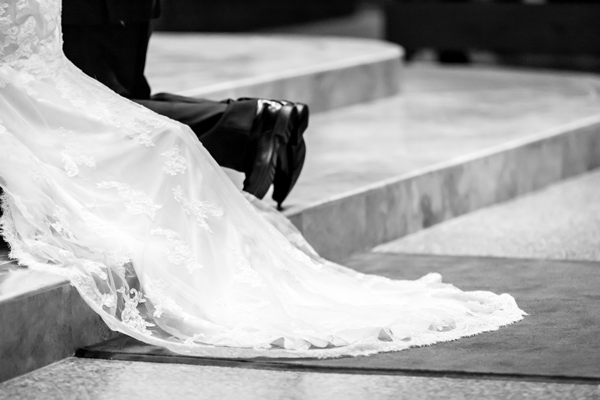 Photo by Alena Bakutis Photography
One of the first aspects in planning a wedding could be booking the church if that is where you choose to have your wedding ceremony. While some may opt out of having their ceremony in a church due to its possible restrictions and costs, there are many couples that want a traditional wedding ceremony.
So what do you need to know before deciding to get married in a church?
First, depending on what religion you are, particularly the Catholic religion, you will have to be a member of the church, you will have to have all your paperwork regarding religious classes, confirmation in order.
In a Catholic church, couples need to meet at least once with the priest in advance, sign paper work and attend pre-cana courses.
Couples will need to be aware that churches require a payment along with a "suggested donation" but it all depends on the church you are getting married in. If this wasn't a cost that was part of your overall wedding budget, you may want to consider a non-denominational ceremony.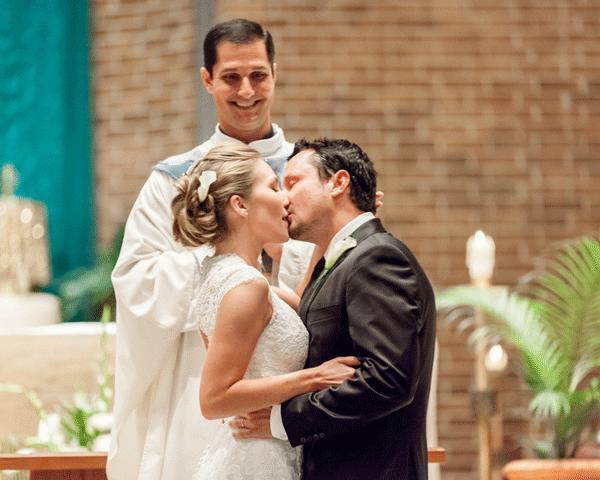 You will need to be aware of the decorations you are allowed to have for the ceremony, some churches especially historical ones, have regulations regarding what can be put where.
You will also want to be aware if the church allows you want to use, some churches will not allow musical instruments and only want singing voices to be heard, while others will allow taped music or musical instruments. Check with your desired church before moving ahead, if this is important to you.
In the Catholic religion, in order to be sacramentally married in the church, both must be baptized Christians and at least one must be a Catholic. Non-Christians cannot receive the sacraments.
If a Catholic marries a non-Catholic Christian, permission is required from his or her bishop. A Catholic can marry an unbaptized person, but marriages are considered natural marriages only; they are not sacramental marriages.
The church therefore discourages them and requires a Catholic who wishes to marry an unbaptized person to receive special exemption from his or her bishop.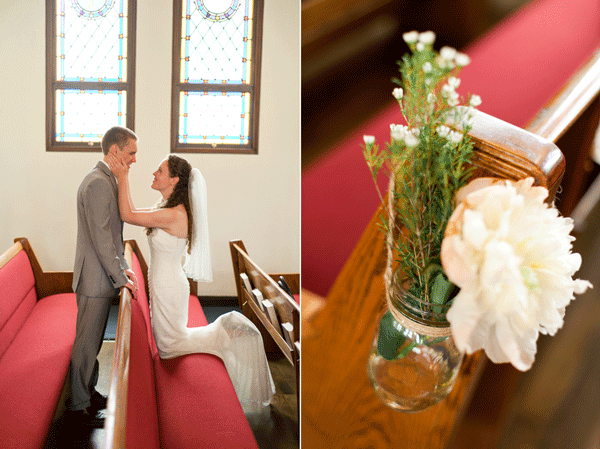 Photo by Your Dream Photo
If the exemption is granted, a non-sacramental marriage is valid and can take place inside of a Catholic church.
Be aware that some religions will not allow non-members marry in their church. Check with specific religions like Lutheran, Catholic and Anglican religions and the specific church if you are not a member but want to get married there.
When it comes to the bridal and bridesmaid dresses, some churches require that the arms and shoulders be covered as you walk down the aisle. Consider the Pashmina Shawls/Evening Shawls by Dessy, which come a variety of colors that perfectly match Dessy bridesmaid dresses.