Why We Love Day Weddings!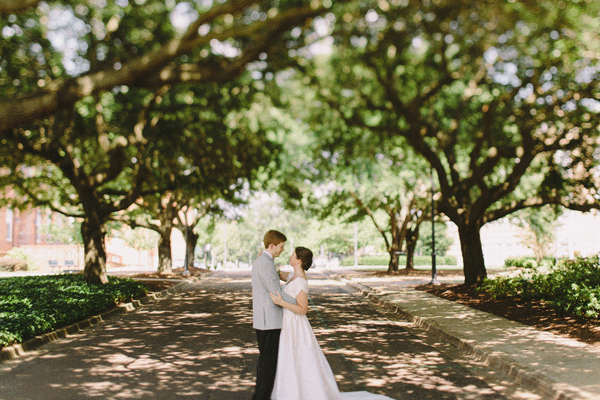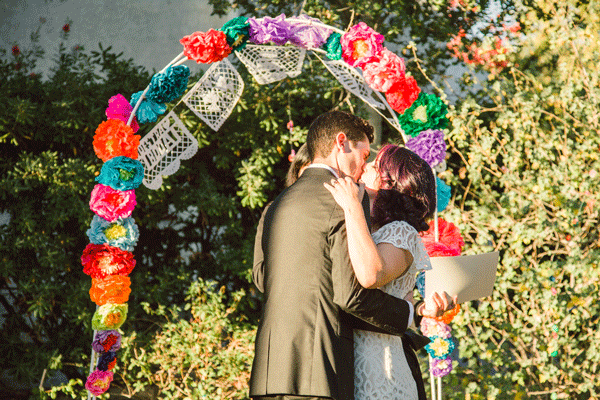 A day wedding is definitely a reason to celebrate! Photo by Chelsea Elizabeth Photography
As you begin planning your wedding there are a lot of things to consider, one very important detail (after the date of course!) is whether you want a day or night wedding. While evening weddings has their own magical look and feel to it, a day wedding may also offer just what you want for your special day.

So why do we love day weddings so much? Well for starters, your menu choices can be different. You could do a wedding day brunch for guests since your wedding is starting earlier in the day. If a brunch isn't what you want, you can do a lunch menu filled with a variety of finger foods and other scrumptious appetizers.

A day wedding, particularly in the warmer months can be held in a garden or park, where you can have a garden party theme. You can have small round cocktail tables with beautiful spring floral arrangements.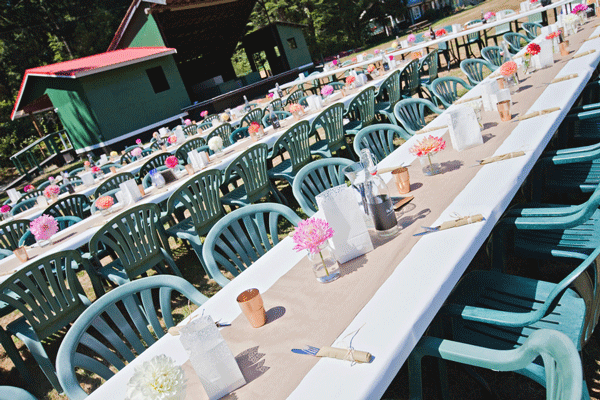 A day wedding filled with picnic tables and paper table cloths like these are just one of the many reasons we love a day wedding! Photo by Christa Nicole Photography.

You can also do a barbecue themed wedding outdoors with picnic tables and paper table cloths. Since day weddings tend to end earlier than an evening wedding, you can host a post-reception reception with some of your closest friends and still party into the late hours.

Weddings during the day at times can be cheaper than a night wedding and people at your wedding may consume less alcohol so that alone would cost the bride and groom less, in terms of budget.

For the bride and her bridesmaids, the least flattering part about a day wedding is having to get up a lot earlier than you would a night wedding. You will have to get hair, makeup done earlier and just be ready for a late morning early afternoon wedding.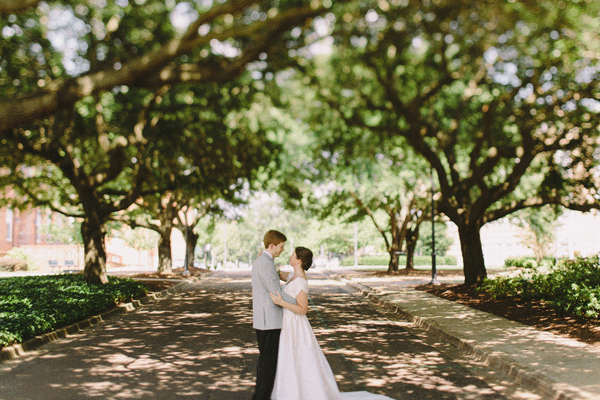 A beautiful day wedding in spring! Photo by Christa Nicole Photography
One other great thing about having a day wedding (particularly in spring) is being able to wear sandals, particularly ones featured on Dessy! For the groomsmen, a day wedding is a good reason to have Summer suits in khaki or seersucker.

While the norm these days is to have your wedding on a Saturday and in some cases on a Friday, having a day wedding allows you have it on a Sunday and cost you a lot less since Sunday weddings aren't as common anymore. You aren't creating any hassles with work schedules by having your wedding on a Sunday as would if your wedding was at night.