Getting your wedding hair right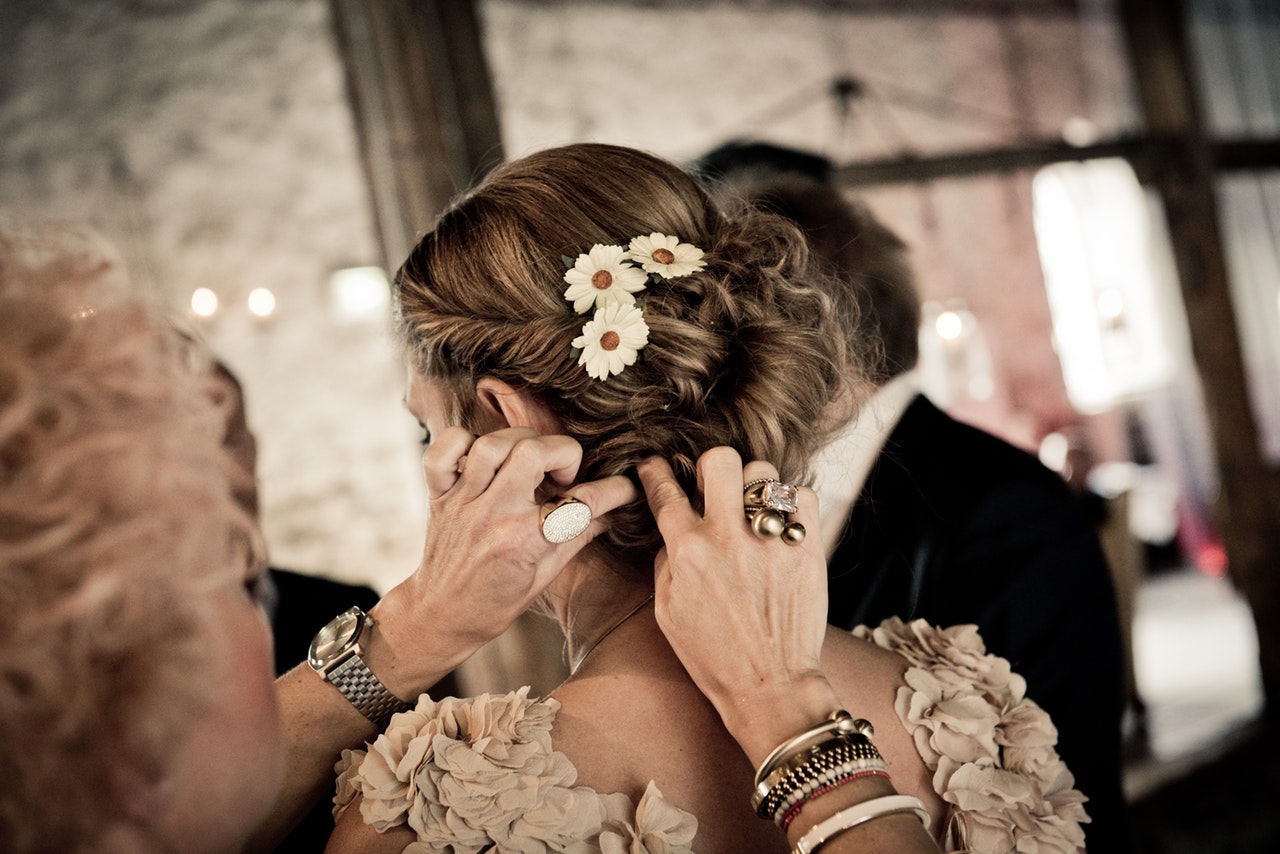 You only have to think about the buzz created around the Oscars and all the gossip on what the stars were wearing, what worked and what didn't to realize that celebrity culture sets many trends in how we dress and style ourselves.
The good thing is that there are so many looks about these days, you really can choose a style and trend to suit you. For some it might be the edgy look of Rihanna. Or you might want the more classically styled image of top model Rosie Huntington Whiteley.
Forget fashion
One thing I'd say you should avoid is following fashion too much when you're choosing your wedding looks. You're going to be looking at your wedding photographs for a long time to come and you don't want them to look dated too quickly. (You only have to check out the popular website Awkward Family Photos to see how the 1970s was the decade that style frequently forgot.)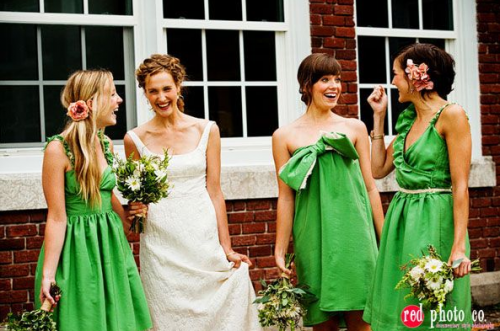 Don't feel your bridesmaids all have to have the same hairdo. Just have one common element - like the flower hair accessory this bride chose for her girls. (I'm also loving the mis-matched dresses here).
Choose a look to suit your wedding style
If you've opted for a country style wedding, then you might like to go for a slightly boho look like a fishtail plait. Or leave your locks long and flowing. On the other hand, if you've having a chic city wedding then maybe a sleek updo would work well.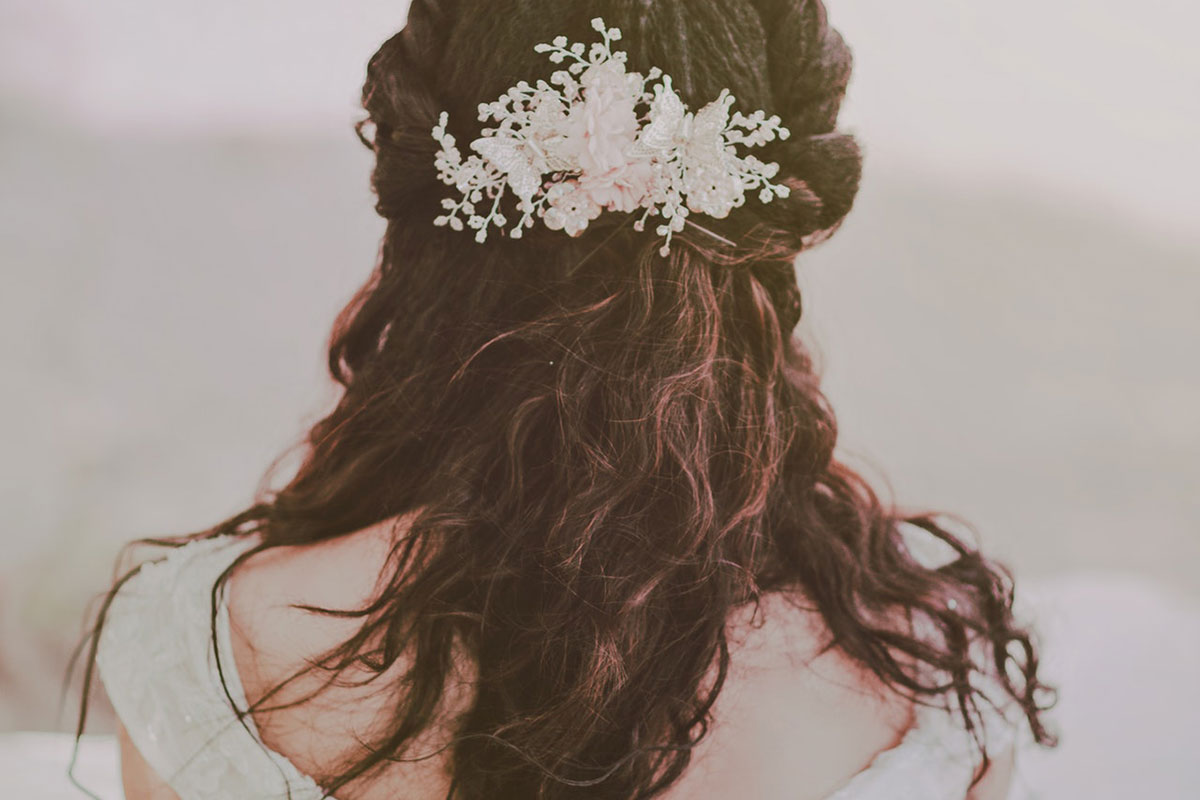 If you have beautiful long locks, then you might want to keep them free flowing if you're having a boho style wedding day.
Think about the neckline of your dress
If you've an elegant neck and shoulders and you've chosen a strapless style, then show them off by wearing your hair up, or in a half-up, half-down do.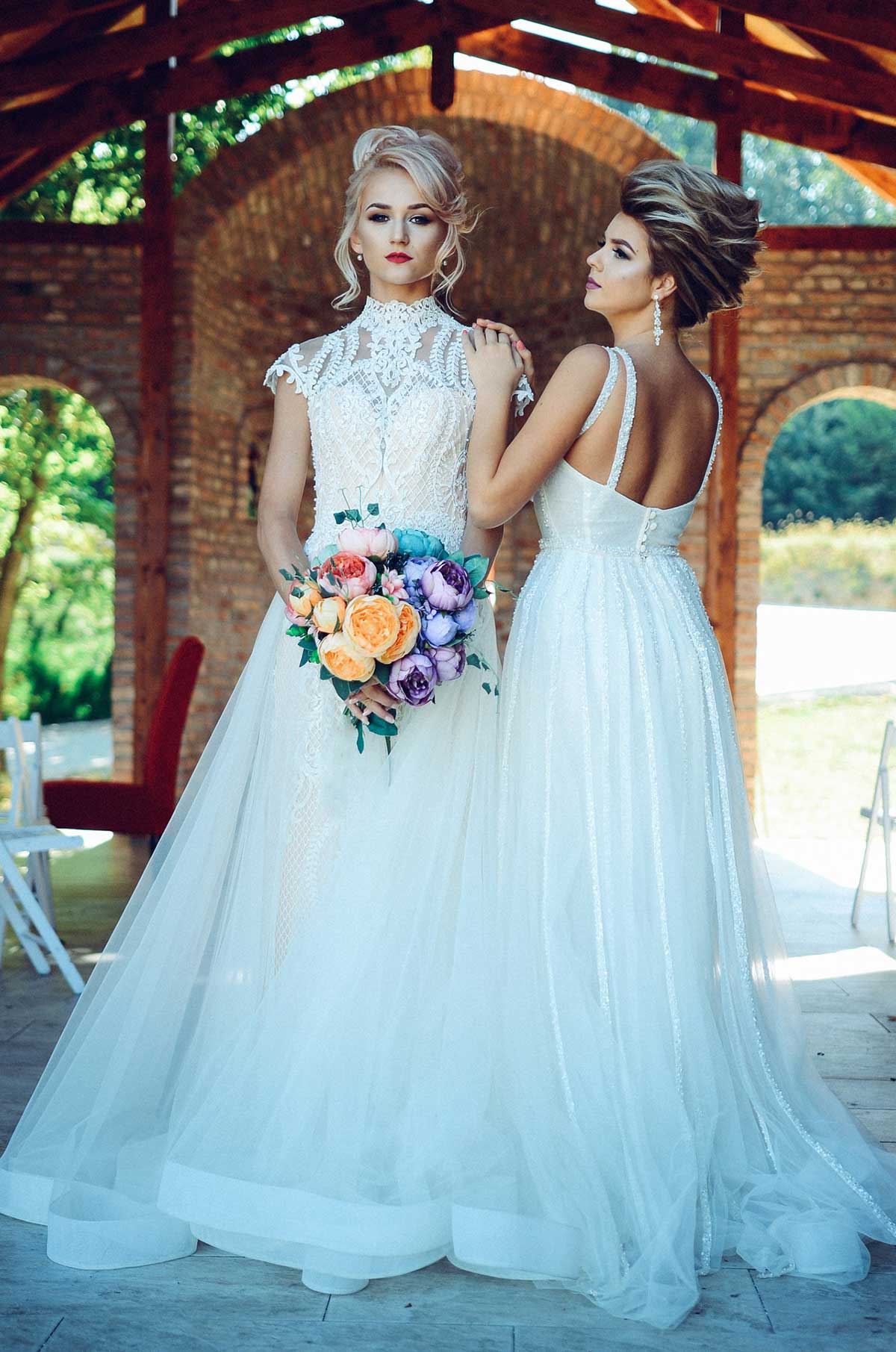 In fact, it's a real rule that you should take some selfies of yourself in your chosen wedding dress and show your hairdresser so she can suggest some styles to flatter.
Consider hair accessories
And if you've got short hair you'll need to talk about hair accessories.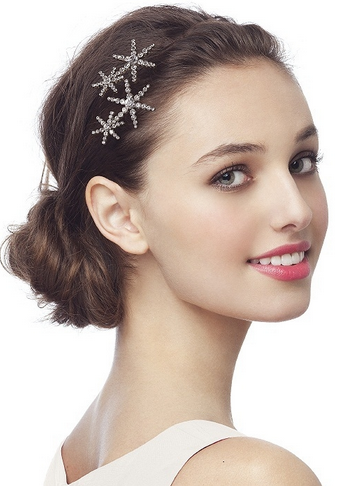 Rhinestone hairpins by Dessy
Pull a look book together
You can have fun by compiling an online look book of hair styles you love. The more you can show your hairdresser, the more ideas she (or he) will be able to come up with. She'll also advise you on how the texture and structure of your hair will work with different styles.
I think Pinterest is an ideal way to create an online look book - it's free and works by letting you pin images you love straight from websites into your own personal scrapbook. Dessy also has a wonderful look book feature too - Dessy Styleboards - that fulfills the same function and that's free too.
How are you getting along with choosing your wedding day hair?