Our Favorite Appetizers for Your Wedding Cocktail Hour!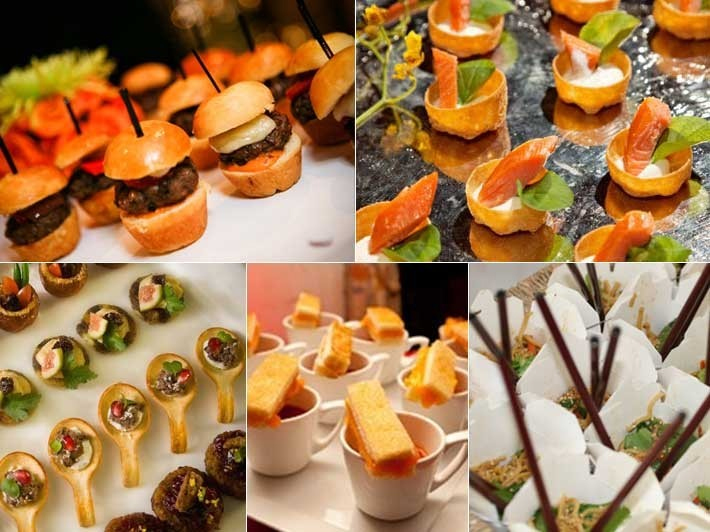 It has become a common right of passage for couples to host a cocktail party between the wedding ceremony and the reception... Some have even thrown the book at tradition and are doing away with plated, formal receptions for a more casual affair with small bites and passed appetizers. But, that doesn't mean that you have to forgo the culinary fanfare. We've picked out some of our favorite finger foods for you to consider for your Big Day or next event. Here are some of our favorite, fancy and delicious bites!
RETHOUGHT FRUITS AND VEGGIES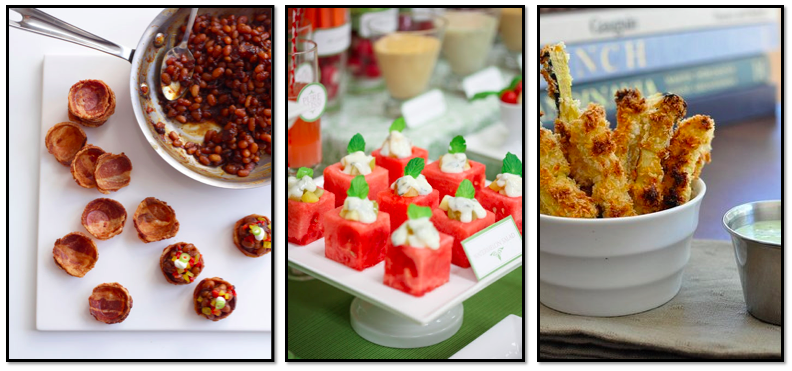 Baked beans in a crispy bacon cup, Fresh watermelon with gorgonzola and mint, Zuccini fries with zesty dipping sauce
THE NEW CHEESE AND CRACKERS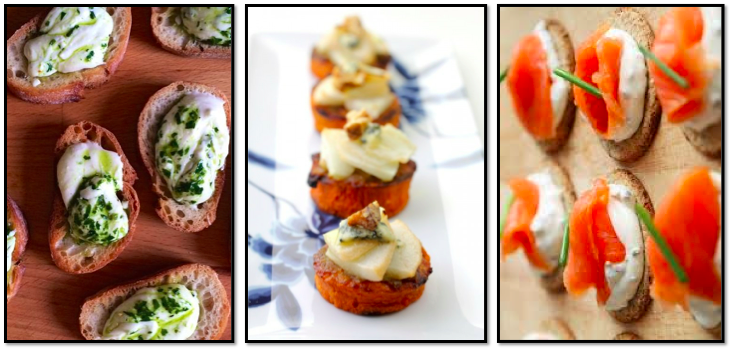 Whipped feta cheese with herb oil on crostini, Pear with gorgonzola and brie on a potato croquette, Dill creme fraiche with smoked salmon on a rye cracker
CLASSICS WITH A TWIST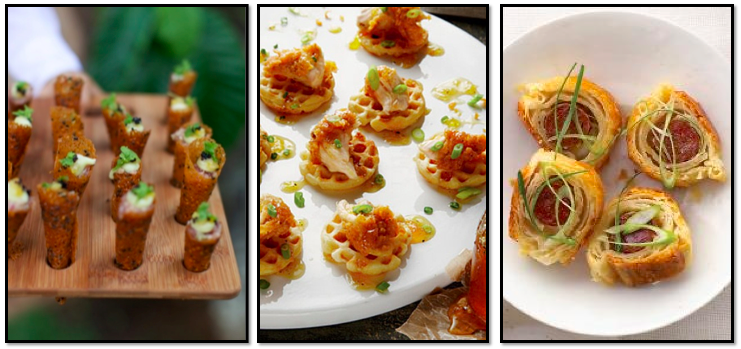 Tuna tartare in a crispy cone, Chicken and waffles, Chinese sausage in puff pastry (a fancy take on pigs in a blanket)
Happy planning and get to snacking! Yum, yum!