Tiffany Blue Wedding Inspiration
When he popped the question, did he have a ring at the ready? Or did you go off afterwards and shop for an engagement ring together?
Or maybe he pushed a small box across the table towards you?
Tiffany blue is an oh so romantic colour for obvious reasons. And a Tiffany blue box wrapped up in that iconic white satin ribbon promises to hold something wonderfully sparkly inside.
I also think it's a great colour combination for a wedding theme.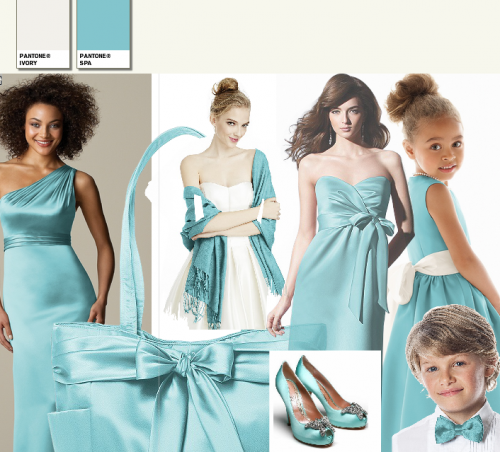 Dessy has bridesmaids dresses in Pantone Spa which is very similar to Tiffany blue. Oh, and accessories like handbags, bow ties for the pageboys, cufflinks, pashminas ... so theming your wedding is easy.
To get that real Tiffany look, mix in a bit of ivory white - maybe on a sash or drape a Spa coloured pashmina over an ivory bridesmaid dress, or the other way around with a white pashmina on blue.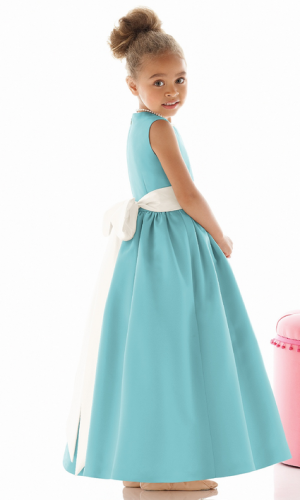 All wrapped up in Tiffany inspired blue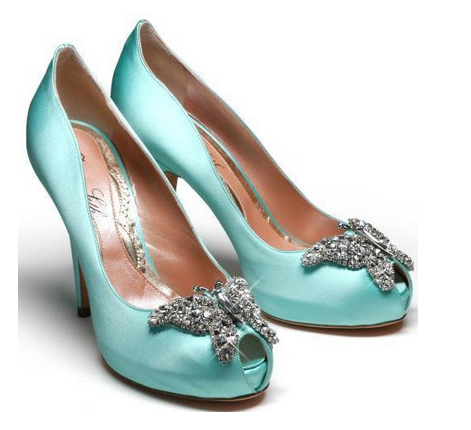 How about these beauties by Aruna Seth peeking out from beneath your ivory bridal gown?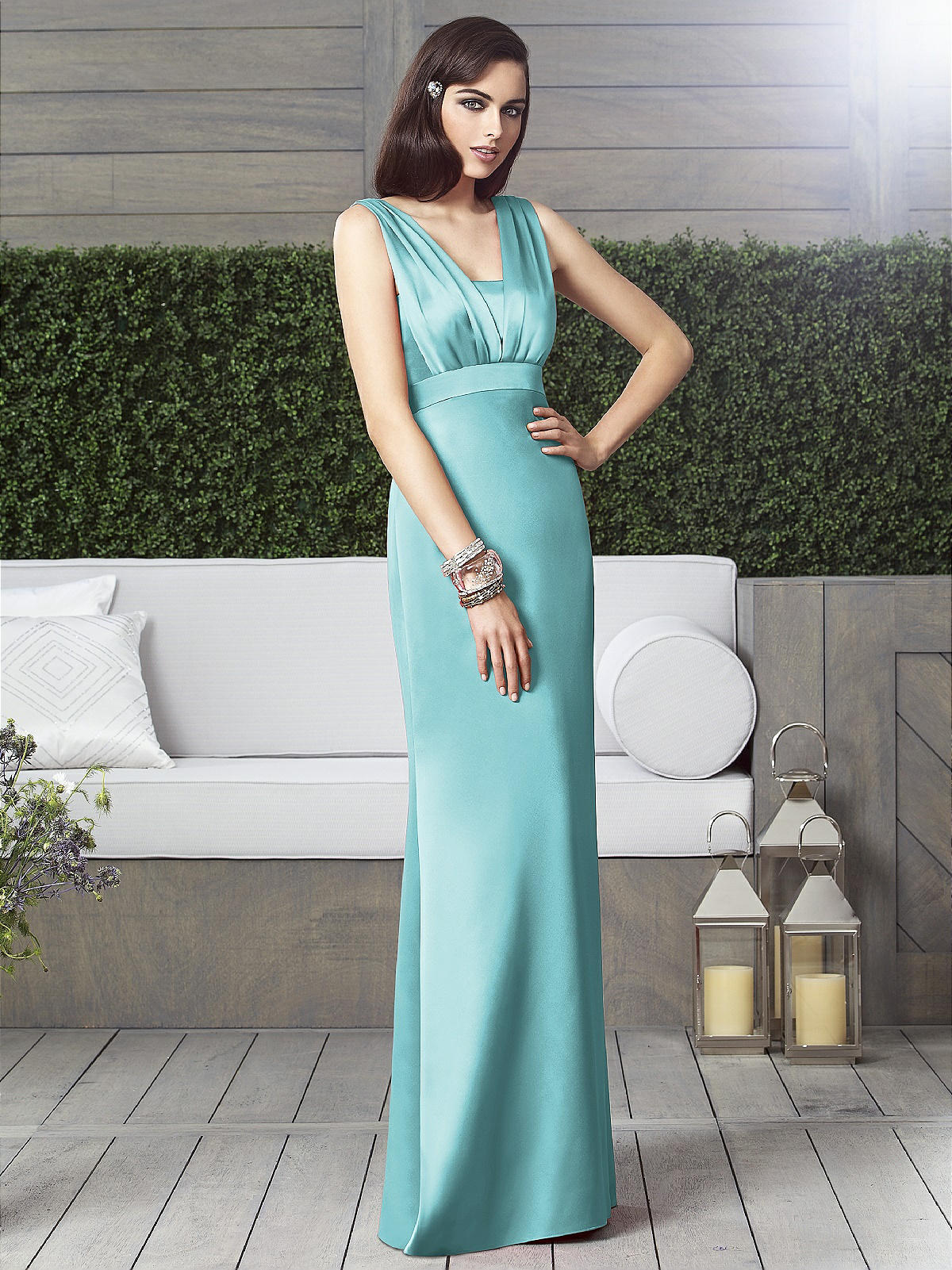 How elegant would this look on your girls? Dessy style 2899 in Pantone Spa.

If I was styling a wedding with this theme, I think I'd go all out on the accessories. And I'd do stuff like tie white satin ribbon on the chairbacks, on the napkins and around the bouquets - or maybe a combination of Tiffany blue satin ribbon and white satin.
Flowers and table dressing
Your flowers? Obviously it's your call but I'm thinking all-white everywhere might be best for this look. And of course I'd dress my tables with Tiffany blue napkins and tablecloths (or the other way around again!)
This is an instantly recognisable look and quite easy to get right with everything starting from your wedding stationery.
And the time of year? Well, it would be dazzling in winter - but also could look fabulous if you were having a destination beach wedding.
You know, the more I see it the more I like this look. If it appeals, why not set up your own Tiffany blue themed wedding moodboard for free with Dessy and gather your ideas in one place.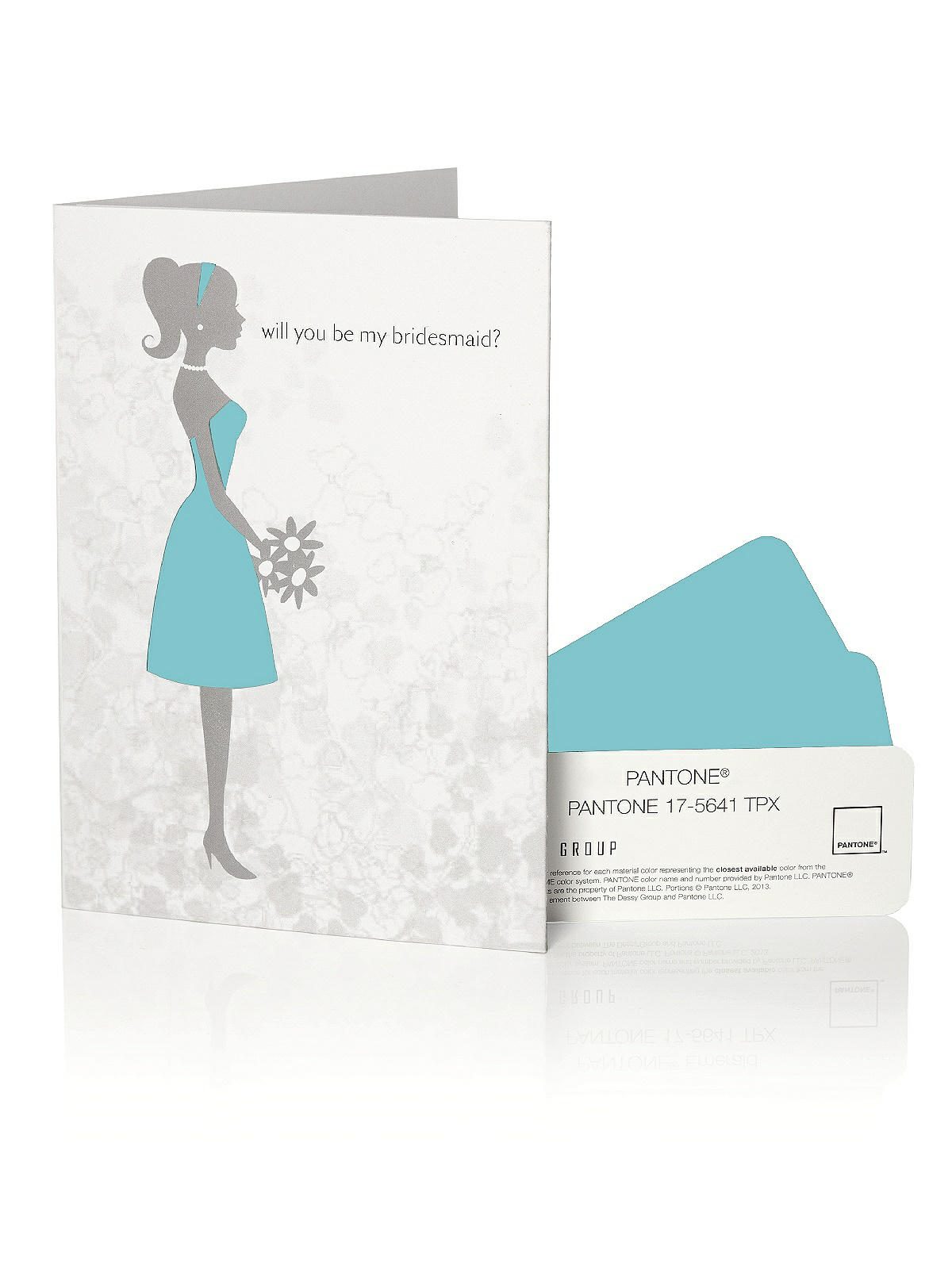 You can also use Dessy's colour planning tools like the Pantone chiplettes - great for when you're out and about shopping to really get that colour matching right.
What's going to be your colour theme?
On Pinterest: More Tiffany Blue Wedding Ideas