Bridesmaid ballerinas for a pretty summer wedding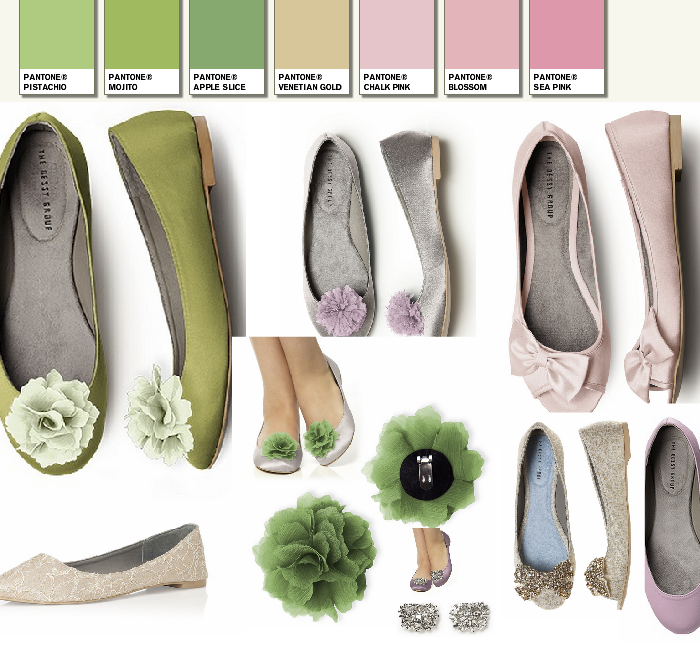 I wouldn't be without a pair of ballerinas (or flats) in my wardrobe. Perfect with jeans, perfect with skirts and completely perfect with maxi dresses (don't catch in the hem).

They're also a classic choice for your bridesmaids and flowergirls and a clever choice if you're having a wedding reception in a marquee (no heels to sink into the grass you see).

But then again, you could offer your girls two pairs of shoes - a pair of heels when they want to dress it up and a pair of flats for dancing afterwards.

As ever, Dessy come up trumps by offering ballet flats in a delicious range of colours - love the ones shown above in brocade and also love the fact you can add your own pop of colour with pom poms in different hues. I chose the shades above in pastels for a summer wedding but you'll also find more vibrant colours - turquoises, oranges, purples.

Step on over to see what does it for you!