A Pantone Daisy and Sailor Bridesmaids for Summer and Fall!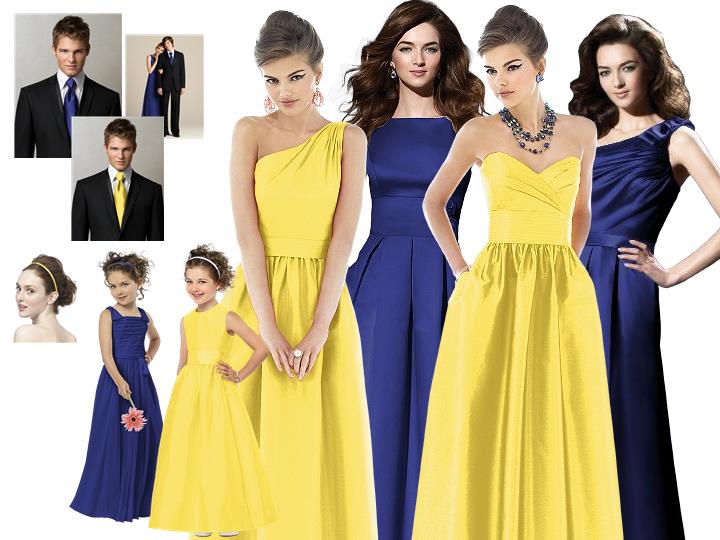 Planning a late summer wedding or an early fall wedding? The Pantone colors of Daisy and Sailor are great bridesmaid dress colors for your wedding!

The bright color of daisy and the darkness of sailor offer the perfect contrast. Add to the delight of these two colors by mixing and matching your bridesmaid dresses. Make these dresses a show stopper (next to the bride of course!) at your wedding.
For jewelry, you will want to consider some pretty earrings Dessy. For your younger maids, you will want to have the Friendship Bracelet with Stone Detail available by Dessy.
We can't forget our men! Check out the Modern, Classic Tuxedos available on Dessy, that promise a handsome groom and groomsmen!