It's the little things ...
As I've said before, making your wedding stand out from the crowd is all a matter of getting the details right.
Take a little time to think things through and you'll have a wedding that's very personal to you. A wedding that your guests will talk about afterwards for all the right reason.
I've chosen these images from this real wedding because I thought there were a few simple ideas here that you could follow yourself. For example, why not put your table numbers on the wine bottles as below - and have them printed out in your wedding colour scheme. It's a particularly good idea if you're choosing your venue's house wine ... You'll find some free wedding printable templates here from The Wedding Chicks which would do the job perfectly.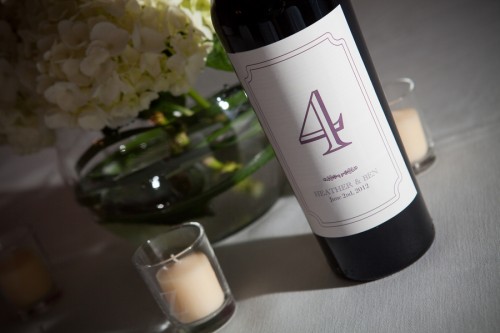 Place your table numbers on the wine bottles - with your names and the date of your wedding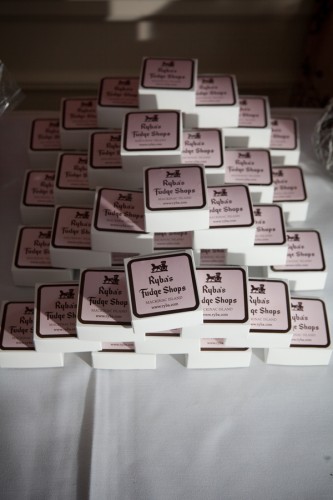 Instead of putting wedding favours by your guests' plates, why not pile them up near the exit - then people can take them as they wish.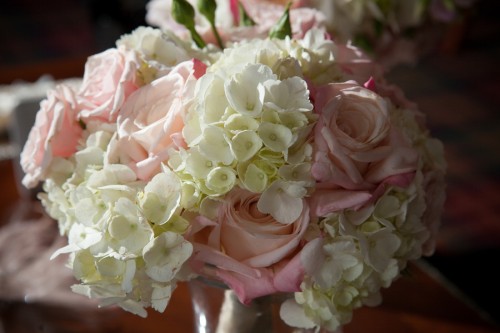 Roses and hydrangeas are a perfect combination for a wedding bouquet ...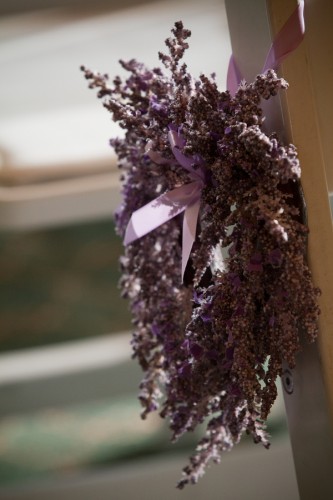 In keeping with this bride's purple wedding theme, she placed purple hearts of dried lavender on the pew ends ...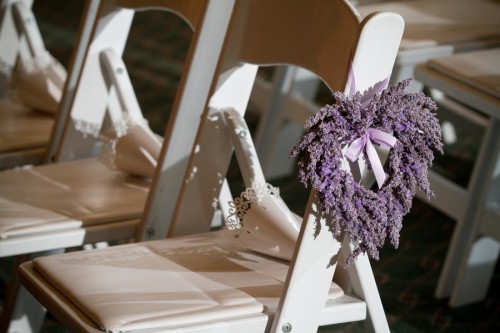 A perfect idea for a rustic wedding - with lightly scented air as guests brush past the lavender decorations ...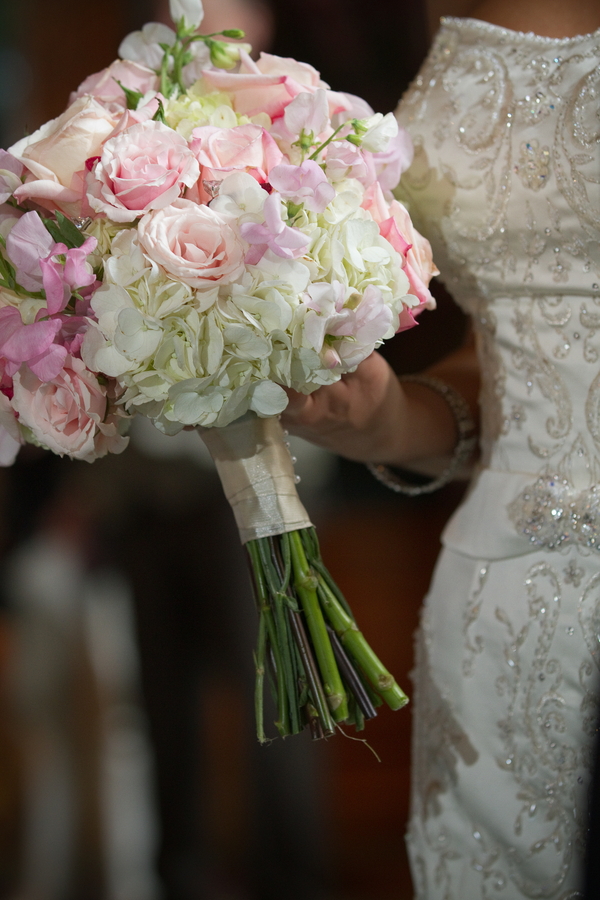 A beautiful, old-fashioned bouquet with a wonderful scent. Sweet peas, roses and hydrangeas ...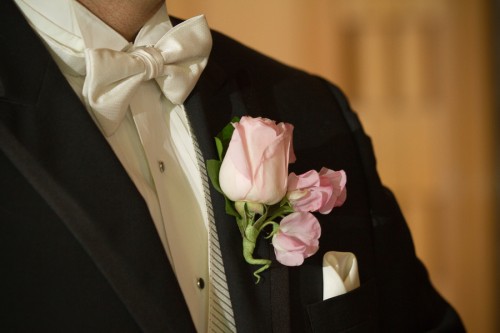 Roses and sweet peas for the bridegroom's buttonhole. Loving his white tie too!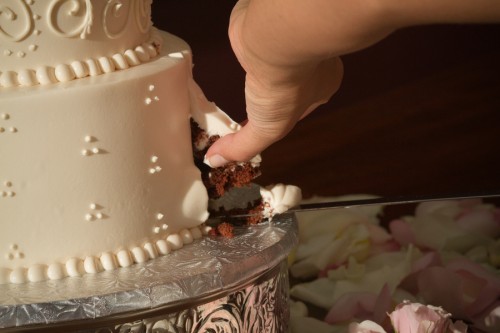 A cutting the cake shot is a classic must-have photograph. But I like this idea too of pulling out a slice. Delicious Red Velvet wedding cake too ... yum