New York City Museums for Your Bachelorette Party? Yes!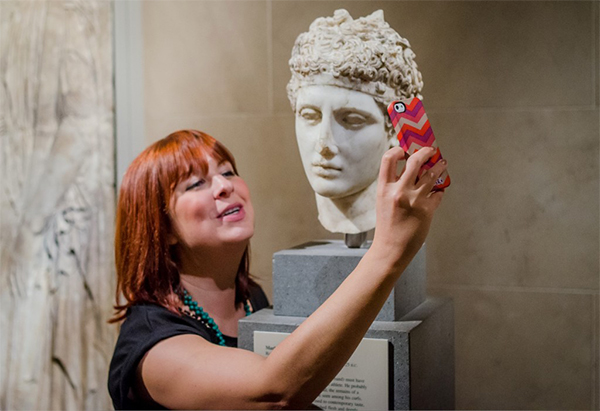 If you're a bride who enjoys a little culture or maybe looking for something different to do for your bachelorette party, why not consider going to the museum? You may be thinking, a museum for a bachelorette party?
Why not?
Museum Hack, which describes itself as a fun non-traditional museum private tour company promises its groups the best time, specializing in bachelorette parties and private events.
Museum Hack tour guides will lead groups on private tours through the Metropolitan Museum of Art and the American Museum of Natural History.
Photo by MuseumHack.com
The private tour will guide you and your girls through the 2.3 million square feet and 270,000 works of art, reshaping how you view some of the most overlooked pieces at the Metropolitan Museum of Art, according to its web site.
Each tour is customized on the fly for each party, according to the web site. Guides will also take requests to guarantee a memorable evening for the bride-to-be.
According to Newsweek, the company advertises museum tours for people who don't like museums and offers special prenuptial programs.
The founder of the company, Nick Gray got the idea after giving his friends a tour of the Met to celebrate his 30th birthday, according to Newsweek. While he didn't have a formal art history background, his formal training was a class in college called Management of Visual arts. He taught himself about the Met's artworks by visiting the museum more than 100 times.
"It's a classy way to do a nontraditional bachelorette party," Gray told Newsweek. "We also just think that the museum lends itself to sexy, salacious, gossipy stories."
Click here to read more about Museum Hack by Newsweek to get the full story about how this un-likely option for a bachelorette party came about!

Looking for a cute little black dress for your bachelorette party? Check out the Little Black Dresses on Dessy.com.