The Right Accessories for the Right Neckline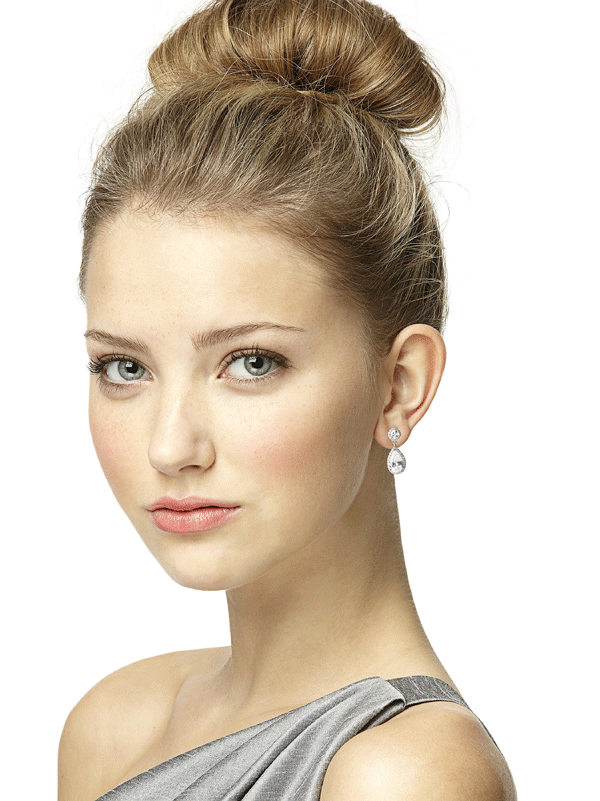 Finding the perfect accessories for the wedding and bridesmaid dress can be a bit of a tedious task, because while everything is beautiful, not having the right accessory could make your wedding gown and bridesmaid dress look awkward.
Fret not: with some help, you can find the perfect accessory that will match the appropriate neckline and make your wedding day look beautiful.
For example, with a one-shoulder neckline, you may want to forgo a necklace and instead go with a bracelet or a pair of sparkling earrings. The CZ Empire Chandelier Earrings or the French Metallic Lace Bracelet by Dessy would look stunning with a one-shoulder neckline.
Forgoing a necklace is also appropriate for high necklines that cover your neck and don't leave room for any sparkle.
For a strapless gown, a choker length necklace would be a perfect accessory! You may want to consider a pair of pearls or crystal necklace for this neckline. The Fresh Water Pearl Necklace by Dessy is also a great alternative.
For a V-neck neckline, you will want to consider a necklace with a pendant – this style of necklace will fall in a V-shape in the neckline.
Remember, what you want to think about when matching the right accessory, particularly a necklace, is that it replicates the neckline of the gown.
For a sweetheart neckline, the perfect options are princess length necklace or a choker, or a necklace that has a delicate drop.
Off-the-shoulder dresses lend themselves to simple or dramatic accessories – you should decide your look for this style; Tip: you don't want the necklace to land too close to the neckline of your gown.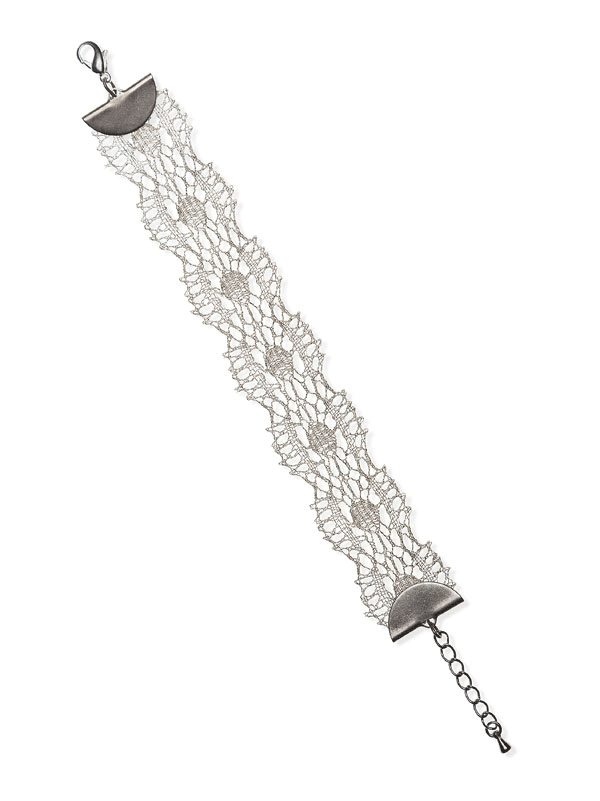 The French Metallic Lace Bracelet by Dessy
If you are wearing a scoop neckline, a dramatic multi-strand necklace is a good choice. This neckline is perfect for chokers, pendants, or single and double strand necklaces. A good necklace and matching earrings would be the Bridal Necklace and Drop Earrings by Dessy.
If you are not a big jewelry person, accent your wedding or bridesmaid gown with a bright colored clutch or Pasmina. For example, the Gathered Matte Satin Clutch by Dessy comes in a variety of colors.