A Beautiful Pantone Trio for Summer and Fall!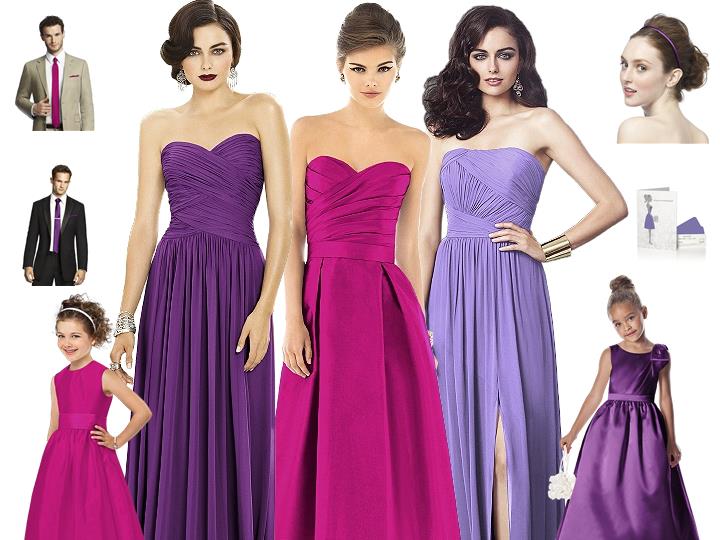 Whether you are thinking these three Pantone colors work best for summer or fall, you would be right! This is a beautiful color trio that would work in either season.
Choosing three colors like Pantone cerise, tahiti and African violet can be tricky, because you will want to have just the right colors to make sure each work well. These three colors go well paired with silver shoes and accessories.
Consider the Rhinestone Star Hair Pins or the Celebrate Open Toe Crystal Bridal Pump both available on Dessy.com.
Just a few quick tips about picking a color or colors for your bridal party:
1. Make sure the colors you have chosen work well for all skin complexions, and not just one or two.
2. Pick out several colors you like and present them to your bridal party. Also consider fabrics. One color may look great in one fabric, but horrendous in another.
3. When it comes to colors, pick some that work well with the time of year. You wouldn't necessarily pick pastels or light fabrics for a fall or winter wedding.
If you are having trouble picking any color for your wedding, take a look at Pantone Wedding, which helps brides pick the color easily, accurately and beautifully!