Colours For An Autumn Bride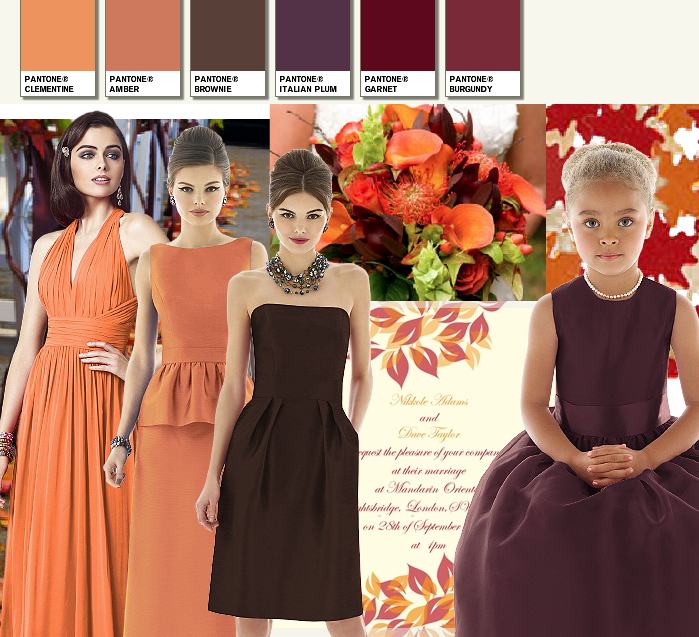 There's something about an autumn wedding that's just a little bit different.
The weather can be glorious - even better than June. You're more likely to get the venue you want as you've missed the summer rush.
And the colours you can choose ... what could be better than russets, deep berry purples, burnt oranges and umber?
It's a season that stands out on its own in terms of style. A summer wedding can be beautiful and delightful ... but an autumn wedding has a sophisticated charm all of its own.
You'll have plenty of flowers to choose from at this time of year ... and think of the fun your florist can have with your table centrepieces ... garlands of berries wrapped around candles, copper leaves lining the wedding aisle, sheaves of corn adoring the pew ends.
Here to inspire you is an autumn flavoured moodboard. All bridesmaid dresses by Dessy (available in a dazzling array of autumn colours and styles).
Credit: Wedding invitation via Ananya Cards