How to Build the Perfect Bridesmaid Kit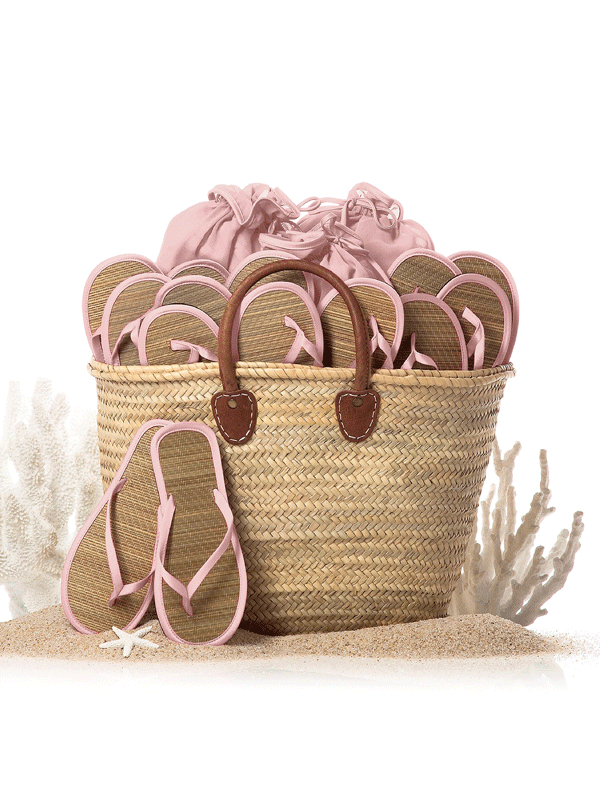 Your bridesmaids play a major part in your big day, they are running last minute errands, going to hair and makeup appointments, and most importantly keeping the bride calm. So there isn't a better way to show your bridesmaid a little love than with a bridesmaid kit.
We recently came across a blog post from PersonalCreations.com, which shows how you can build the perfect bridesmaid kit for the wedding day!
According to the blog post, you would want to start with a dipped canvas tote. We personally recommend the Best Day Ever Tote and accompany it with the Best Bridesmaid Satin Cosmetics Bag both available on Dessy.com.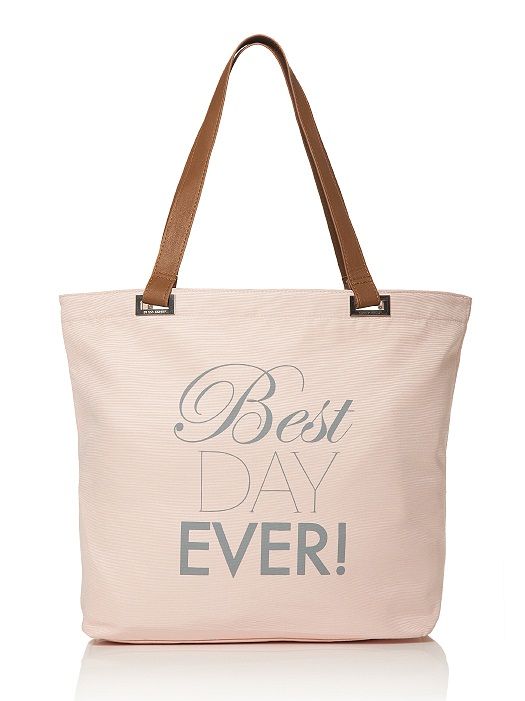 The Best Day Ever Tote is perfect for all of your bridesmaid kit items!
This makes a great gift for all your bridesmaids!
Now what do you need to put into it? Well that depends on what type of theme you are going for. Is it a survival kit, a personalized kit or pampered kit?
For a survival kit, PersonalCreations.com recommends including deodorant, Band-Aids, lip balm, bobby pins, snacks and hair spray, just to name a few. We also recommend bottles of water, headache medicine, stain remover, scotch tape, safety pins…(this list could seriously go on).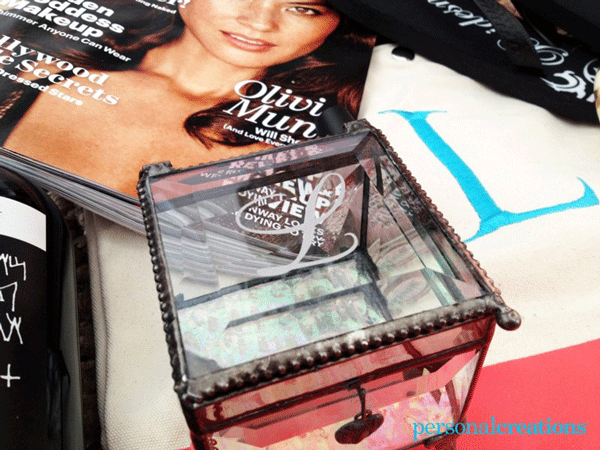 This monogrammed keepsake box is just one of many items you can have for your bridesmaid kit! Photo provided by PersonalCreations.com
When it comes to a pampered kit, PersonalCreations.com recommends her favorite magazine, lip gloss, luxorious lotion, champagne and small box of fancy chocolates.
We would love to add a soft Pashmina Shawl and a pair of flip flops both available on Dessy.com.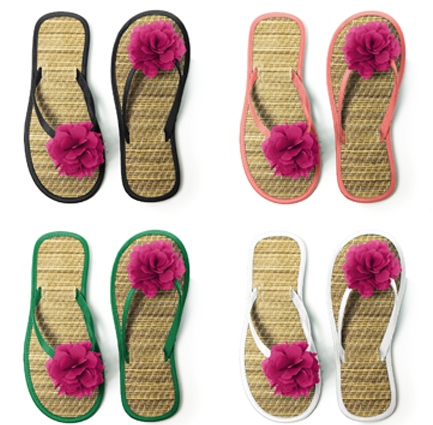 Your kit can also get personalized too! PersonalCreations.com recommends a monogrammed glass keepsake box, a shot glass among other items. You can mix and match the items from your pampered and survival kits as well.
Read How to Build the Ultimate Bridesmaid Kit by PersonalCreations.com.