Calling All Men! What You Need to Know About the Tuxedo!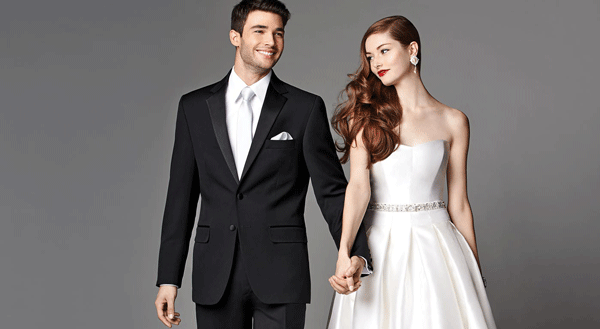 Hey all you men out there getting married this year! Has your bride left you in charge of getting the tuxedos for yourself and your groomsmen? But you honestly have no clue where to begin the process? Not to worry! Here are some ideas you will want to take with you before you pick out one of the most handsomest piece of clothing you will ever wear for your wedding day!

But first, did you know, according to AfterSix.com, sixty-six percent of grooms will rent from a formal wear specialist and 13% of weddings are black tie?

A little bit of tuxedo history and information: The tuxedo, which is traditionally a black suit, has been around since the 19th century and is good for all seasons. It has some key differences than the typical suit. A tuxedo has woolen woven fabrics, notch or peak lapels that contrast with the fabric and sleek buttons typically satin like the lapel.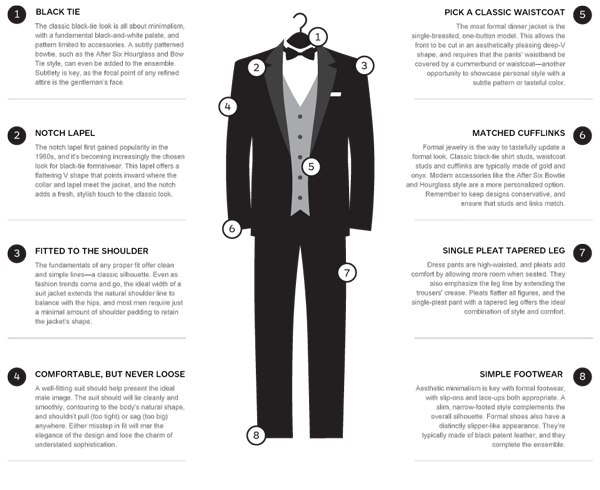 This full infographic is also available at AfterSix.com!
Rent or Buy a Tuxedo? Well, if you are the type of guy that has multiple events following your wedding, we recommend making the investment and purchasing a tuxedo. Like a bridesmaid dress (for those women who will wear it after the wedding) it will pay for itself after three or four formal events. However, if you aren't the type of guy that goes to many tuxedo-type events, then renting is the best option. Understand however, that renting a tuxedo will not guarantee a new one, nor will it guarantee the most stylish and trendy one, if that is what you are looking for. If you are going down the purchasing route, you will want to check out AfterSix.com for sleek and timeless tuxedos.
Just the right Accessories: On your wedding day, keep your every day accessories at home and opt for something more formal. An example would be the Men's Color Block Studs and Cufflinks available on Dessy.com.
If a formal tuxedo isn't the style you are going for, and its the more relaxed look you want, consider our Summer Suits available in SeerSucker and Khaki that are perfect for a summer or destination wedding!
Happy tuxedo shopping!