One Month Until Your Wedding Day! What are You Forgetting?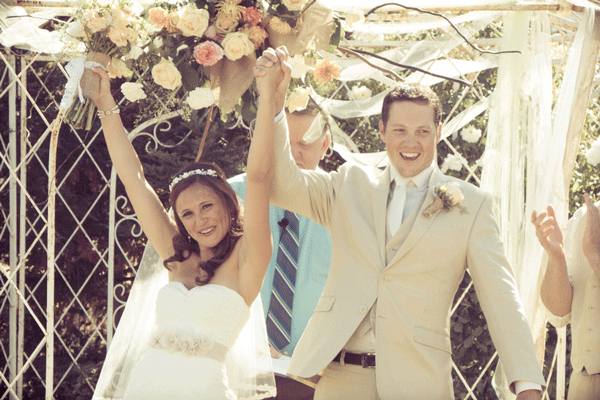 Almost time for your big day! Photo by Town & Country Studios
It's hard to believe that your big day is only weeks away, just weeks until you become a Mrs. to your Mr! So you will want to make sure you aren't forgetting any last minute details for the wedding. Here are some tips you will want to remember before you say "I Do."

Chase them Down!: Has everyone RSVPed to your wedding? With all that is going on around you, its hard to keep on top of people, but you will need to get final head counts, so this is the time to pick up the phone and get Aunt Betty to tell you she is coming!

Create a Seating Chart: You will want to do this once everyone has RSVPed, so once that happens, you can create your seating chart. This may also be the time you are finalizing the seating chart.

Last Minute Details with Vendors: Work with all the vendors (florist, caterer, photographer, the venue, DJ/Band) at your wedding to make sure everything you have discussed is finalized (in writing!) so there aren't any surprises on your wedding day!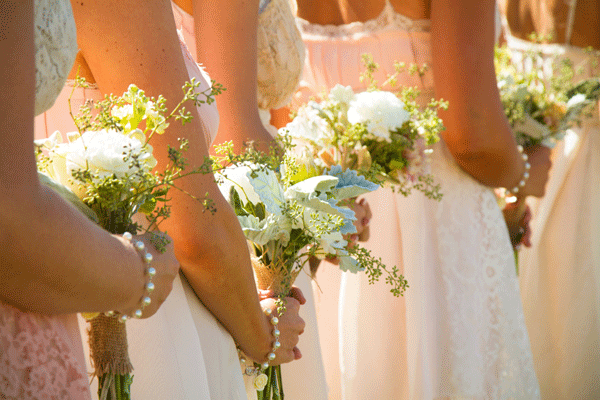 Make sure all of your vendors are finalized, like your florist! Photo by Town & Country Studios
Keep Your Girls On Schedule: This is a good time to create a tentative schedule for the wedding day with your bridal party. Find out when all appointments are for each of your girls. Create a schedule with everyone's itinerary and make sure each bridesmaid is aware of what time she needs to be ready.

The Necessities: Like your marriage license perhaps? Make sure to get this done as soon as you can. This is also a good time to make sure all your honeymoon plans are settled. Do you have all the necessary travel tickets you need? Is the hotel(s) booked? If you are working with a travel agent on this, confirm all these details with them....again in writing!

Your Dress and Bridesmaid Dresses: Around this time you will want to have your final fitting for your wedding dress. Your girls should have picked up their bridesmaid dresses and altered if necessary. Have you found the right shoes for the wedding yet? Check out all of our wedding shoes available at Dessy.com!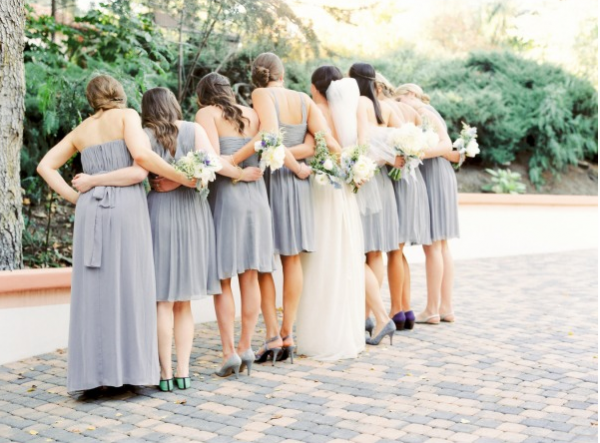 Are all your bridesmaids ready to celebrate your wedding day?
Attending a wedding in a few weeks and you still don't have dress? No problem! Check out our Quick Delivery Dresses!