Real Wedding: Using Accents Of Blue
Using accent colours is a very effective way of adding style and individuality to your wedding day. What's an accent colour? It's a single colour that you use against a neutral palette (which might be white, beige, grey) to add a contrast.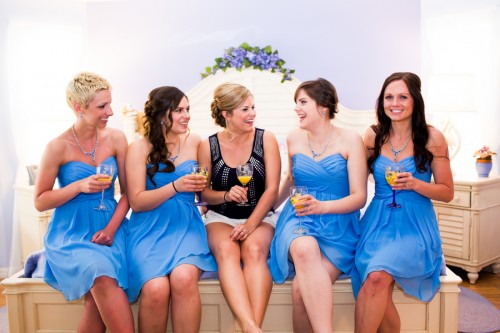 So for a wedding, you could choose accent colours for your shoes, your flowers, your table decorations, confetti .... It's also an inexpensive way of styling your wedding and you can choose your favourite colour too. However when using a particular colour it's best to choose a fairly strong hue - soft pastels like pale pink, lemon yellow and baby blues won't work so well. So I'd recommend brights in pinks, blues, greens, purples, oranges, yellows - and of course you can also use metallics as accents in silver and gold.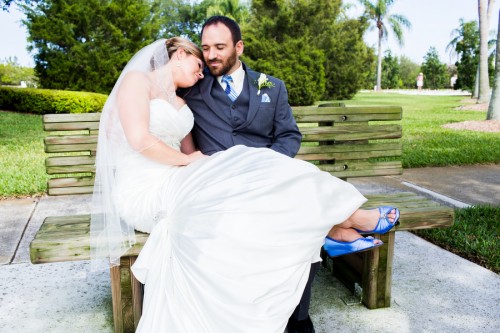 Surprise your guests with an accent colour for your wedding shoes

I think bride Angelica here used blue just beautifully on her wedding day. Have a look at the images below and see how you could work an accent colour into your big day.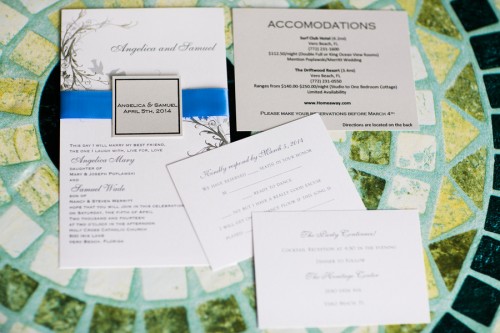 Start with your wedding stationery to set the theme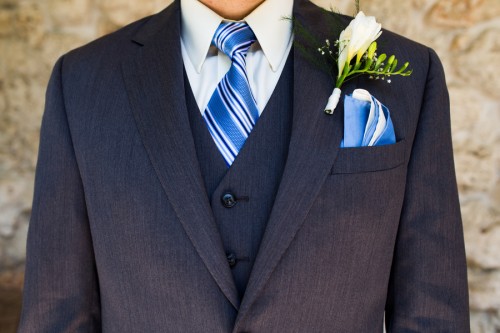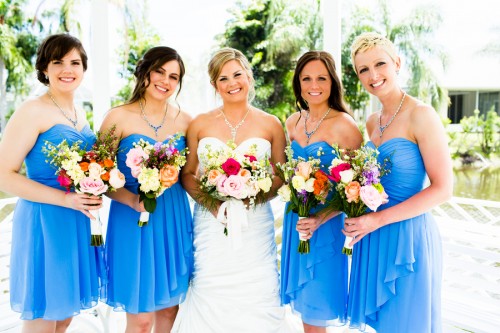 At your venue, it's easy to use accent colours on your tables - on napkins, wedding favours, flowers - inexpensive and effective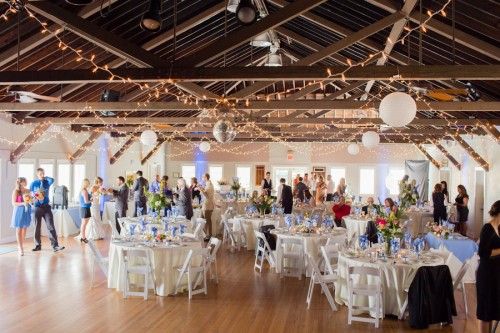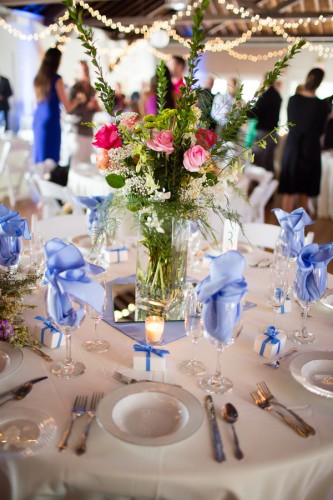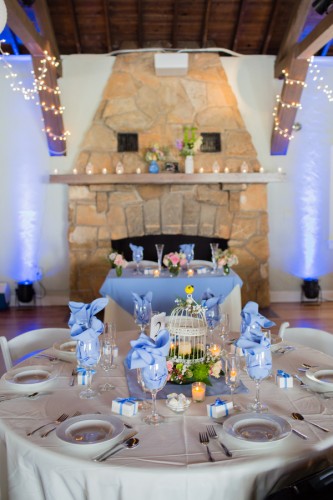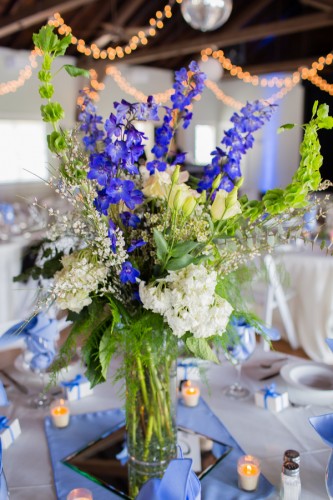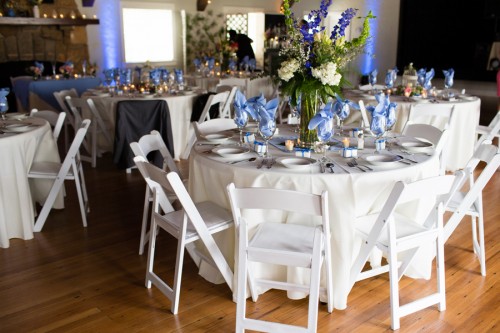 If you're considering accent colours, why not use the Dessy Pantone colour planner to help you make a decision. All that colour matching suddenly becomes a lot simpler and you can co-ordinate your stationery, groomswear, bridesmaids dresses, shoes ... Dessy offers a dazzling array of colour choices... For example, a wedding in blues ...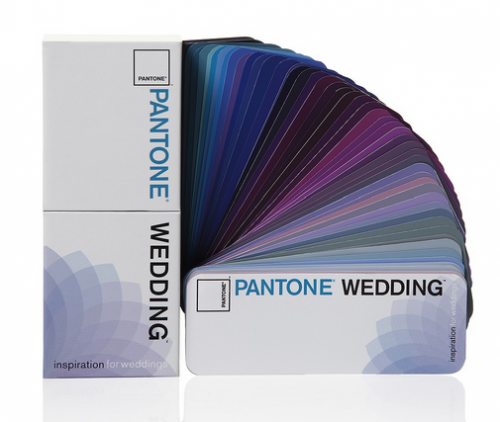 Also available in greens, pinks and neutrals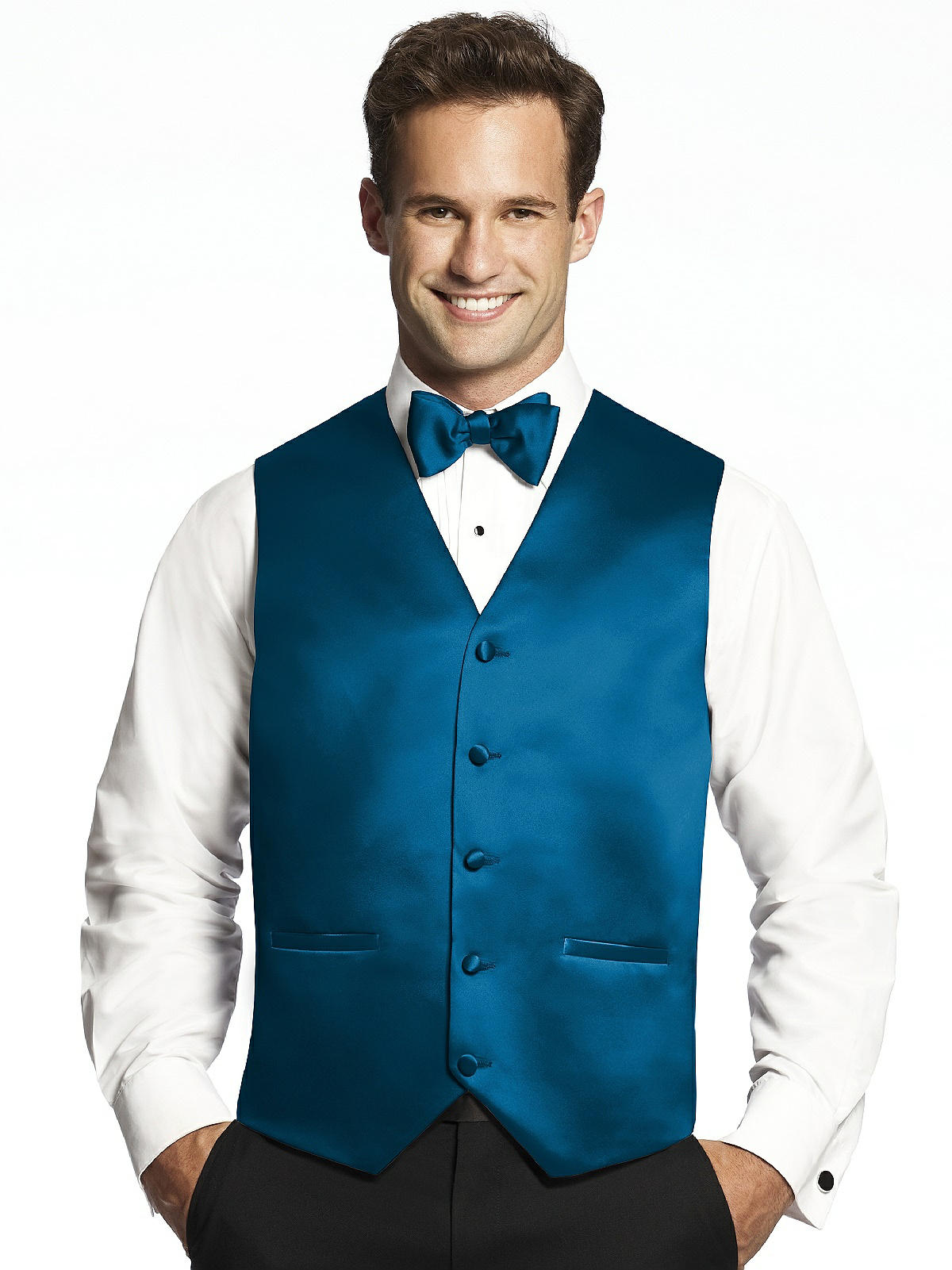 Dessy waistcoat and bow tie in Ocean Blue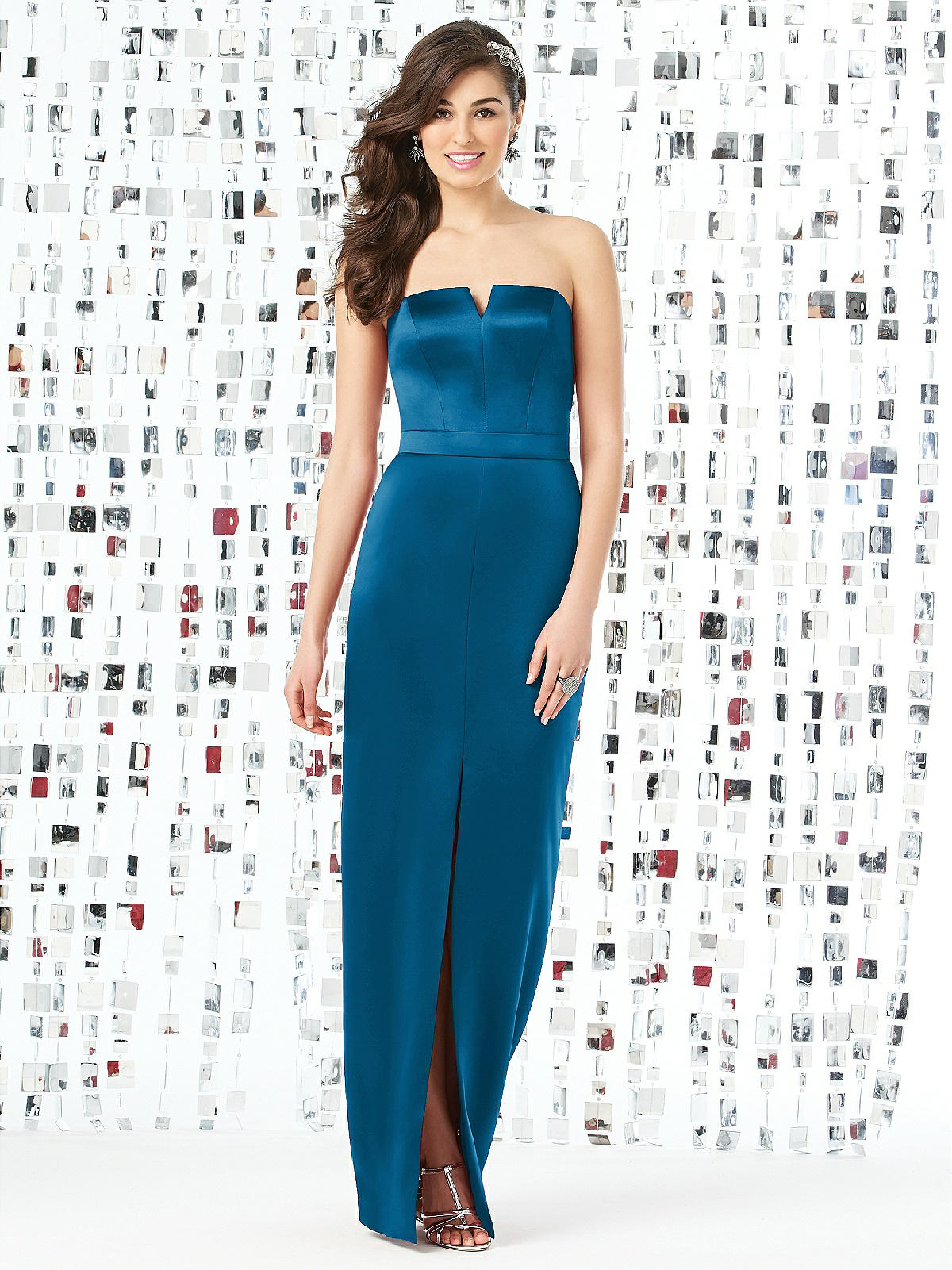 Just one of Dessy's bridesmaid styles in Ocean Blue
Credit: Photography by Lotus Eyes Photography