How We Love the Little Details of a Wedding!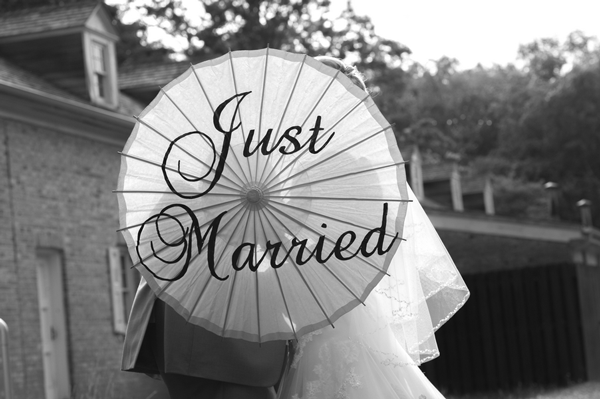 Time and time again we come across pictures of weddings where the couple somehow incorporates the most cutest of details and we are often left wondering... "Where did they get that?" or "We love that!" These days Pinterest is considered the top social media platform that has offered inspiration to many couples for their weddings.

We want to share with you what we have found that we think is just perfect for your wedding!

Down the Aisle: You can start adding small details for the aisle. For example, we've seen couples incorporate little details with their wedding party. Whether it's the ring bearer holding up a sign saying "Uncle John, Here Comes Your Bride" or something similar. Couples are also having signage leading to the ceremony.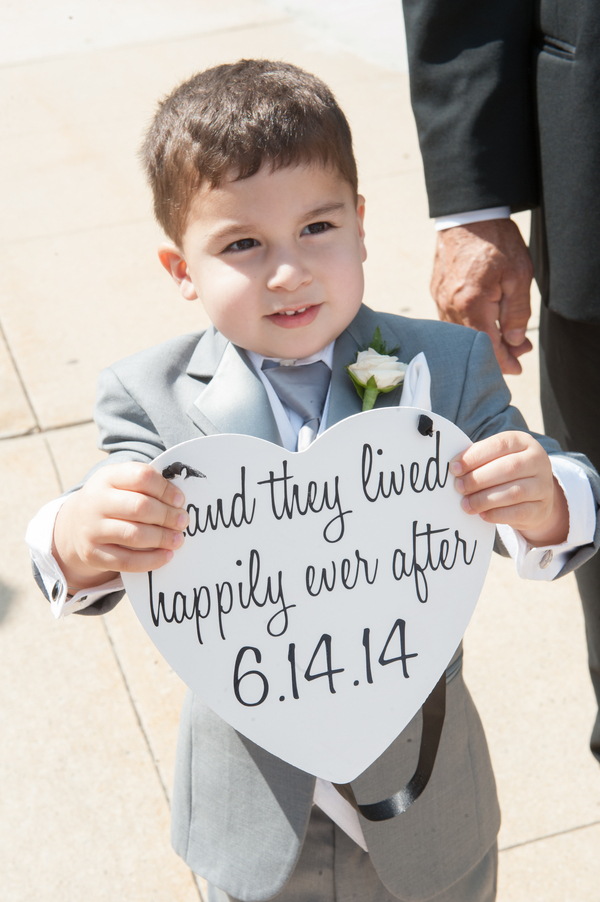 How cute is this little guy? We just loved this! Photo by Something Blue Wedding Photography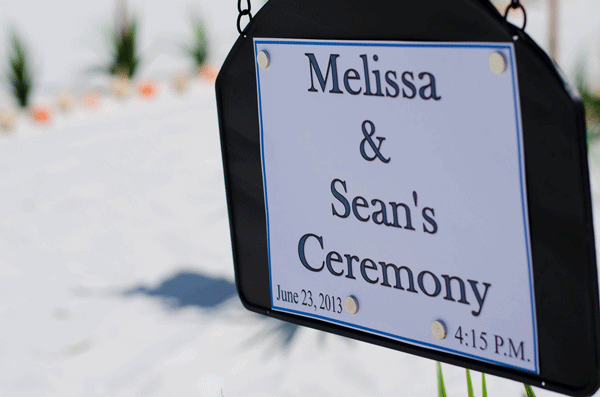 Want to go to Melissa and Sean's wedding ceremony? Right this way! Photo by Bee Photography LLC.
Instagram It!: Instagram has become a huge hit when it comes to posting pictures and hashtags for weddings. Couples these days are asking guests to Instagram their weddings using hashtags like #JaneandMichealsWedding so that the couple can later grab photos they may not have been able to capture. It's a neat way to have a little fun at the wedding!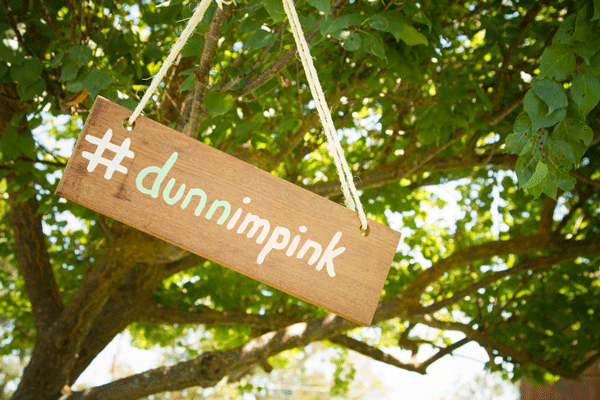 This is what many couples are doing in order to have guests Instagram their wedding photos. Photo by Town and Country Studios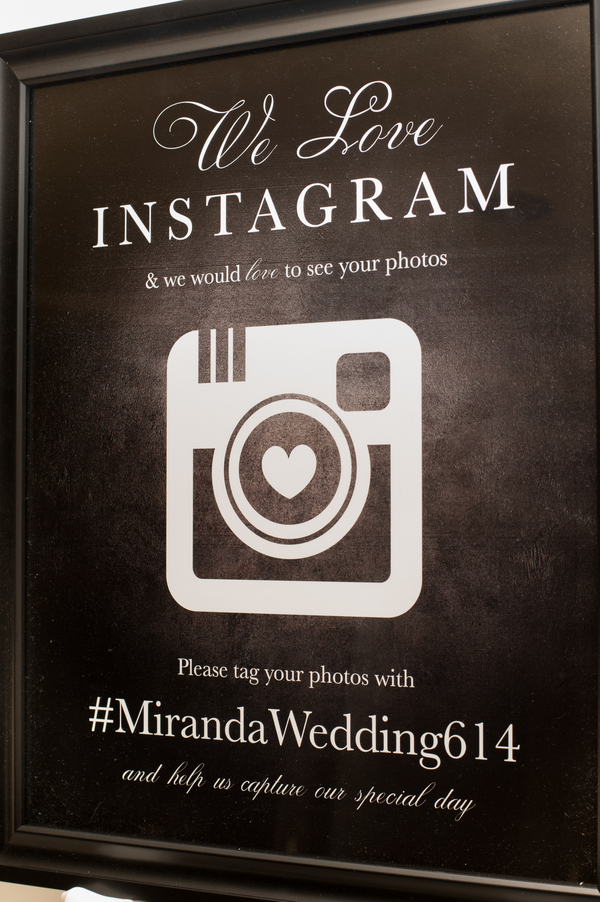 Here is another one! Photo by Something Blue Wedding Photography
For the Bridesmaids and the Bride: Details like monogrammed t-shirts and bathrobes or any personalized item are a hit as bridesmaid gifts. For example, at Dessy we have the Best Bridesmaid Satin Cosmetics Bag, which makes a great gift for all of your bridesmaids! For the bride, the Best Day Ever Tote is perfect to carry all of her last minute emergency items.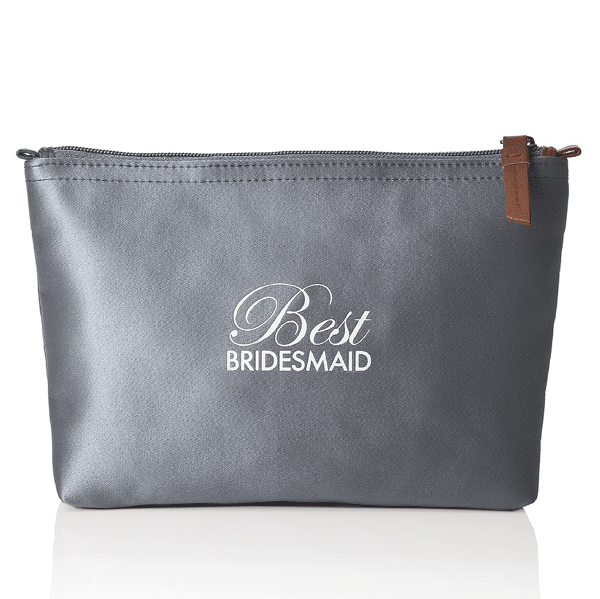 This is our Best Bridesmaid Satin Cosmetic Bag available at Dessy.com!
On the Table: Couples are incorporating little details for centerpieces, dessert tables and other prominent tables at their wedding that are making it more memorable and fun!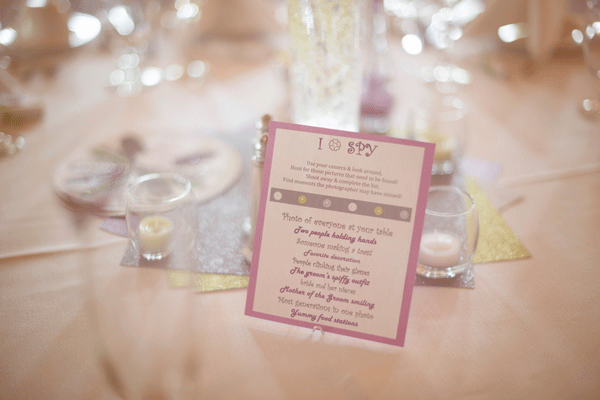 How cute is this idea for the tables? It's romantic and fun for the wedding! Photo by Jessica Svoboda Photography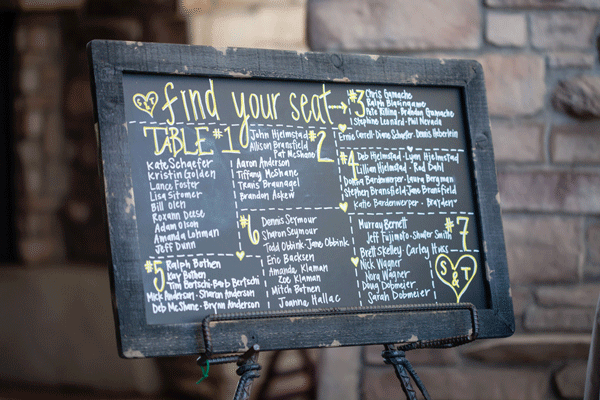 Save some space for dancing by doing away with a table and just have the proper signage to lead guests to their seats! Photo by Ryan Nicole Photography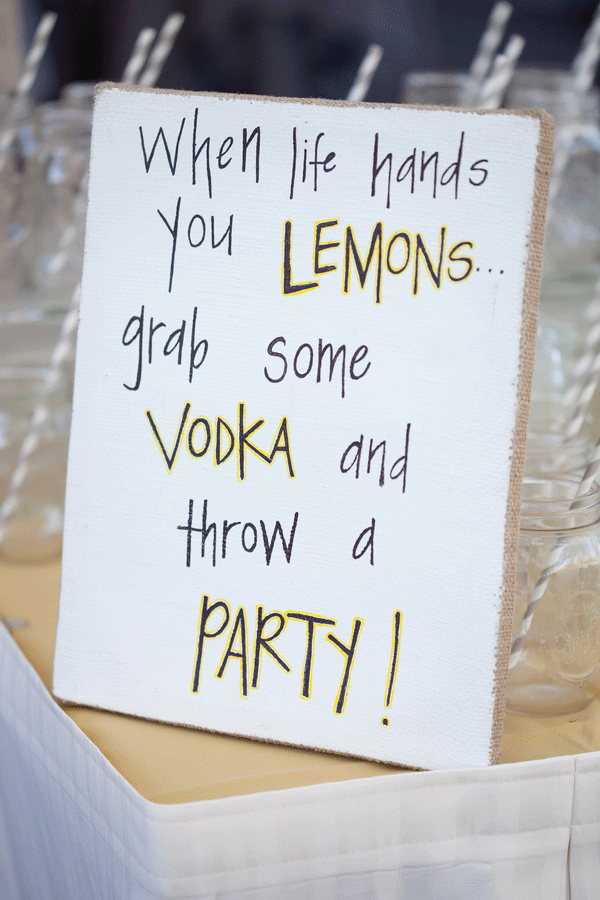 We couldn't agree more with this one! Photo by Ryan Nicole Photography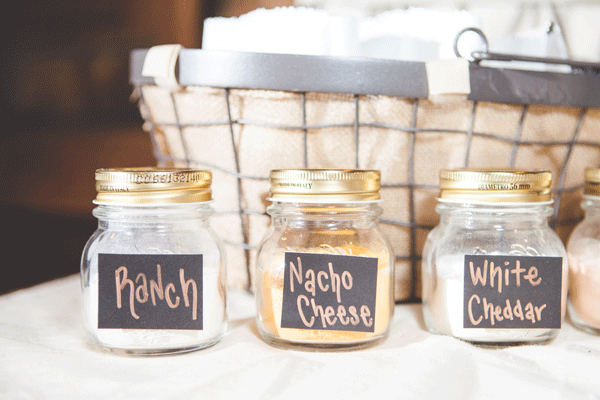 Use little Mason jars on your food tables like this wedding! Photo by Sonya Lalla Photography
Picture Perfect: Couples are doing away with tradition and having fun with their wedding photos! We can't get enough of them! You can incorporate signage in your pictures, add little details to your attire.. and just simply have fun!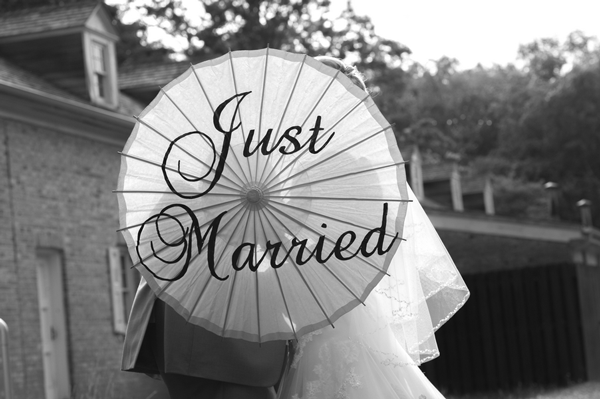 A little privacy for this couple! How lovely! Photo by Something Blue Wedding Photography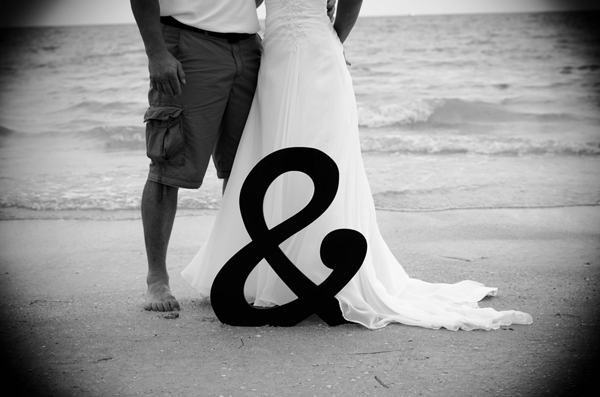 The bride & her groom..beautiful! Photo by Bee Photography,LLC
We honestly could go on forever with all the lovely photos we have found here!
Looking for the perfect gift for the perfect bridesmaid and groomsmen gift? Check out our totes and handbags for the girls and After Six Limited Edition Pewter Flask for the guys, both available at Dessy.com!