Pantone Posie and Quarry for Your Fall Wedding? Yes!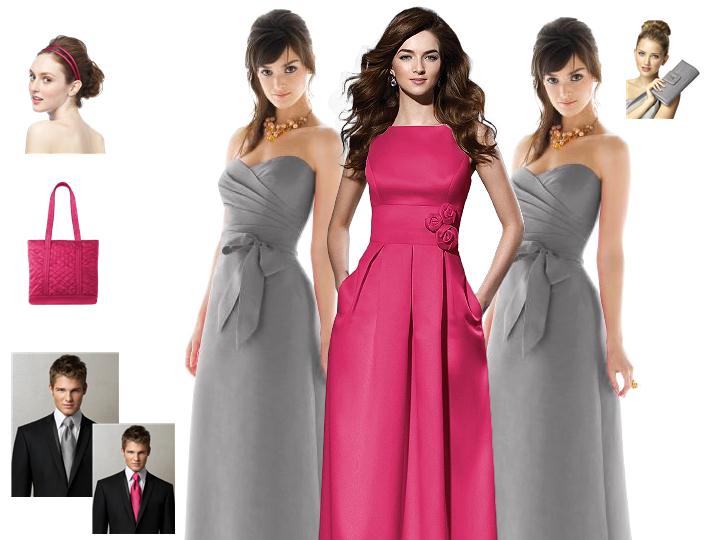 These two colors are a beautiful marriage for a fall wedding! The dark hue of the gray and the brightness of the pink, make the perfect union. We just love these colors! Pair these colors with lighter pinks, fuchsias and whites for an early September celebration!
This fall, invite your guests to this color pairing throughout the reception, it is truly two beautiful colors! Looking for something to wear to a wedding this fall? But a dress is just not your thing? You will want to consider the Marlowe Women's Peak Collar Tuxedo!

Pair the Marlowe tuxedo with a great pair of peep toe heels. Why isn't fall here yet?
Happy shopping!