Wanderable - Honeymoon Wedding Registry
If it's between pots and pans or a sunset catamaran off the Oahu coast... What are you going to choose? Yeah... That's what we figured. When it comes time to registering for your wedding day, throw the tradition of registering for fine china (which you'll probably rarely use) to the dogs and check out Wanderable.



Wanderable allows you and your partner to register for a life experience rather than a physical object. It's a perfect option for city dwellers with no storage space or couples that are looking for a little (or big!) adventure. Wanderable is so much more than an online registry. It's a one-stop-shop for your dream experience!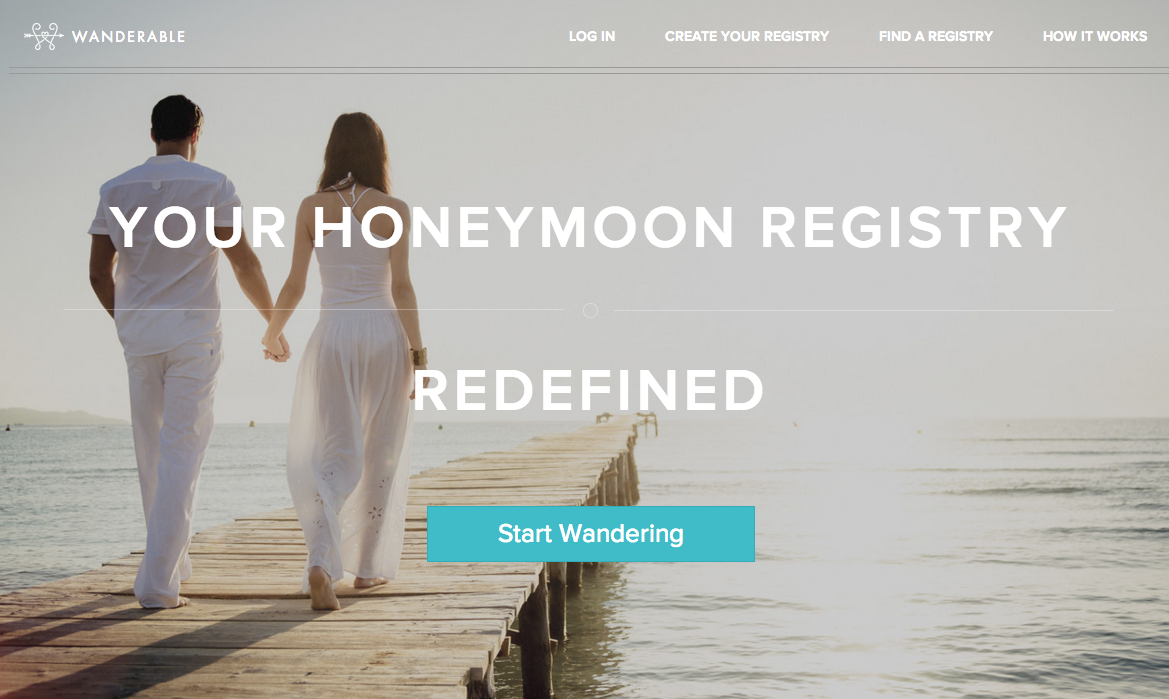 The site allows couples to set up a pre-designed profile detailing their dream adventure. Want to zip line in Costa Rica? You can do it! Want to rent a convertible and cruise up the PCH? Easy breezy. If you and your main squeeze are struggling to decide what the perfect honeymoon might entail, don't worry... Wanderable has thought of that too. The site features an impressive roster of pre-planned getaways. When we delved into the goods we saw options everywhere from Maui to the Maldives. When we clicked on the Maldives Shangri-La itinerary we were pleasantly surprised to find options from $25 - $1,750... Allowing guests with varying budgets to contribute to your blissful post-wedding getaway.

For more information on how to start planning the adventure of your (married) life, check out Wanderable. 

Happy planning!