Real Wedding: A Yellow and Gray Themed Wedding! We Love It!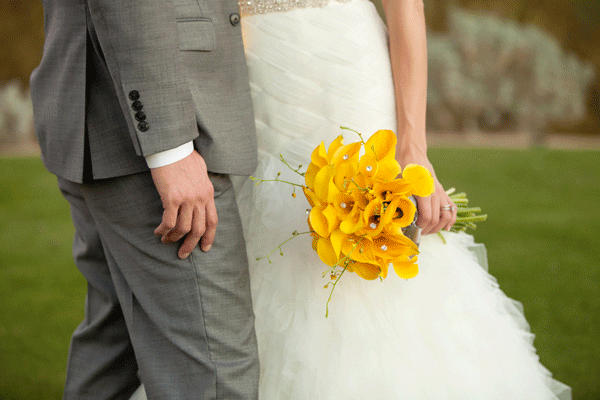 We absolutely fell in love with this color combination for a wedding! The color gray can be paired with a myriad of colors and yellow is certainly one of them!
This wedding was full of wonderful details that brought these two colors out throughout! Everything from the yellow Converse sneakers to the beautiful gray dresses! The bride certainly made it possible for her bridesmaids to bring out their own personalities when it came to the bridesmaid dresses.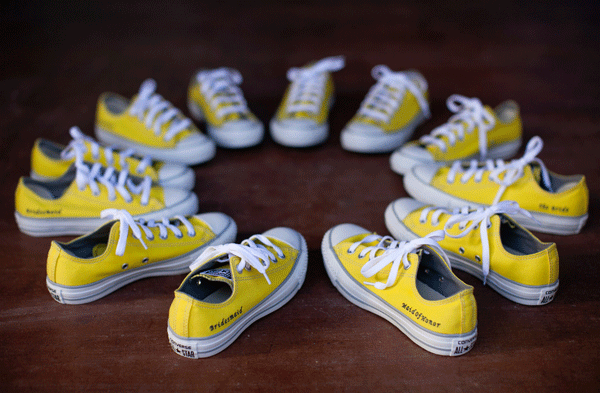 We would definitely want to be part of this wedding party! Love this idea!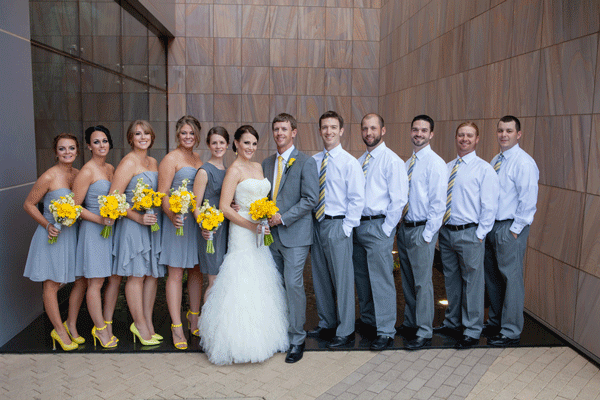 Yellow bouquets and bright yellow shoes? Um..Yeah!
When it comes to coordinating bridesmaid dresses, a great way to speak to each of your bridesmaid's personalities is let her wear what is comfortable for her. Have her pick out shoes she will feel comfortable in and love..and want to wear again!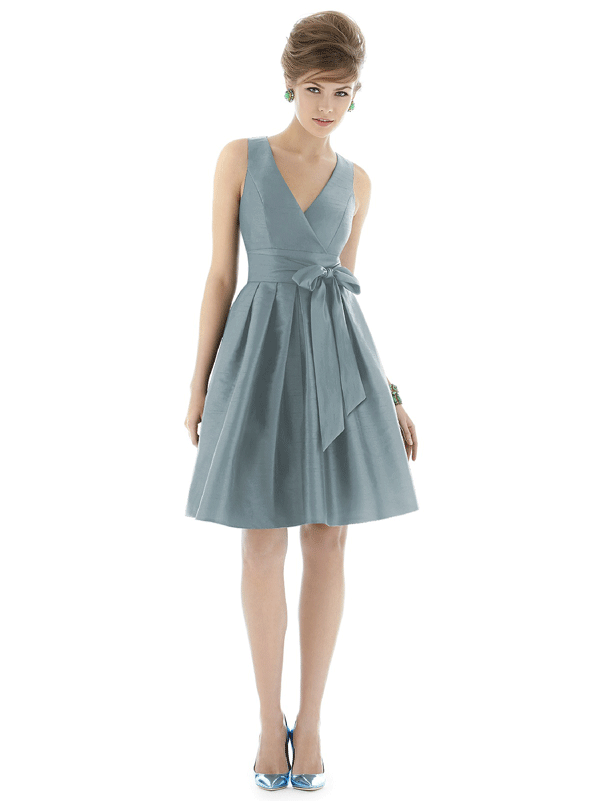 If you loved the dresses from the wedding, you will love this Alfred Sung Style D668!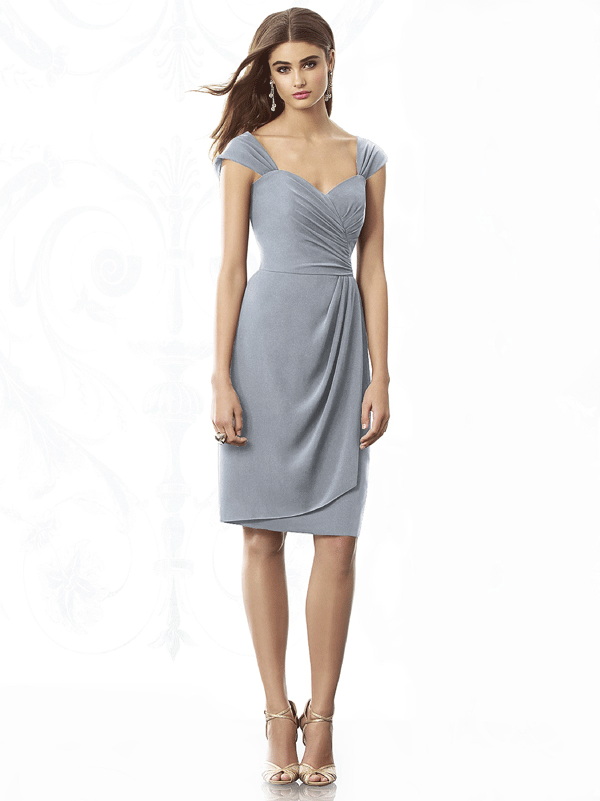 We love this After Six Bridesmaid Style 6687!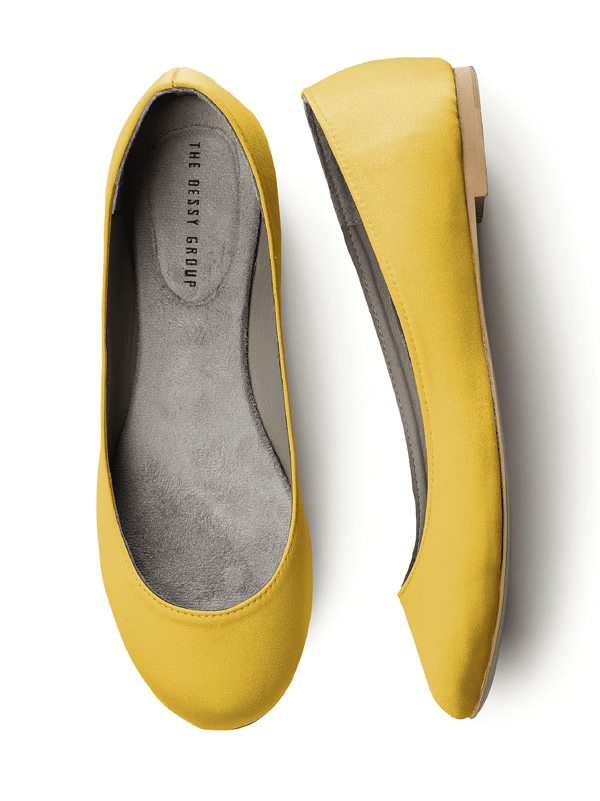 You will want bright yellow shoes for dancing! Check out our Simple Satin Ballet Flats!
It is important to have fun when it comes to the details of your wedding! This bride kept the color theme through out and clearly consulted Pinterest for her ideas!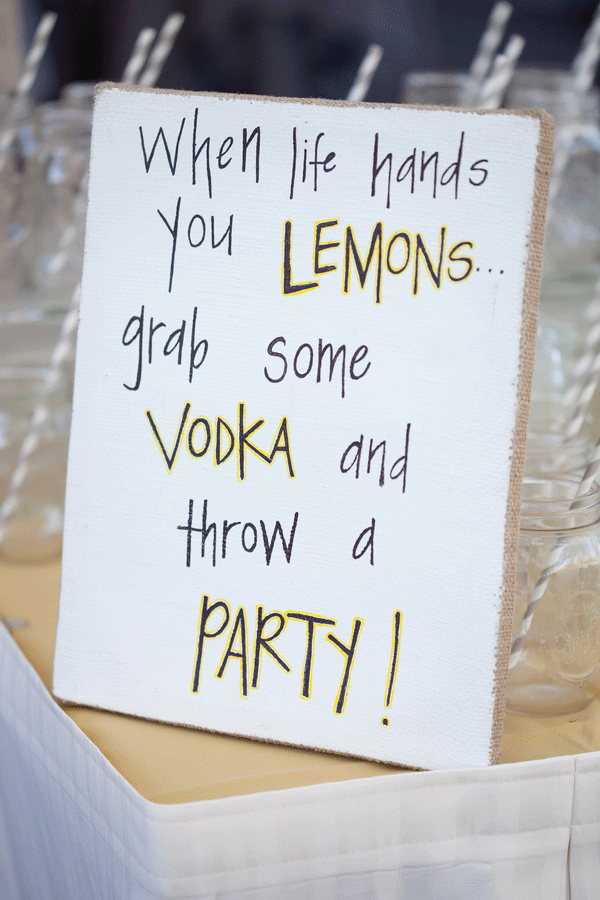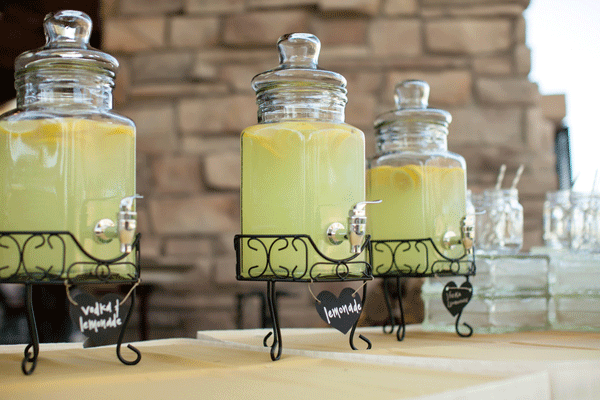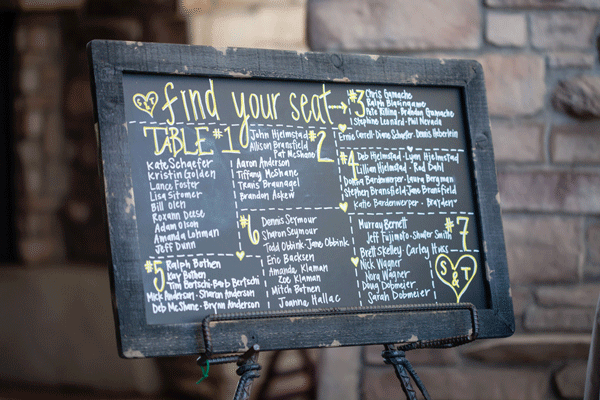 Don't let the girls have all the fun, let the men get a little crazy too! It's a great way to spice up your groomsmen!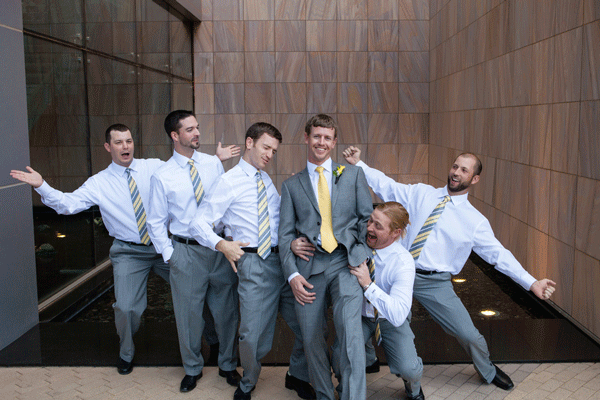 The couple welcomed the color yellow throughout their wedding from the cake to the beautiful centerpieces and everything in between!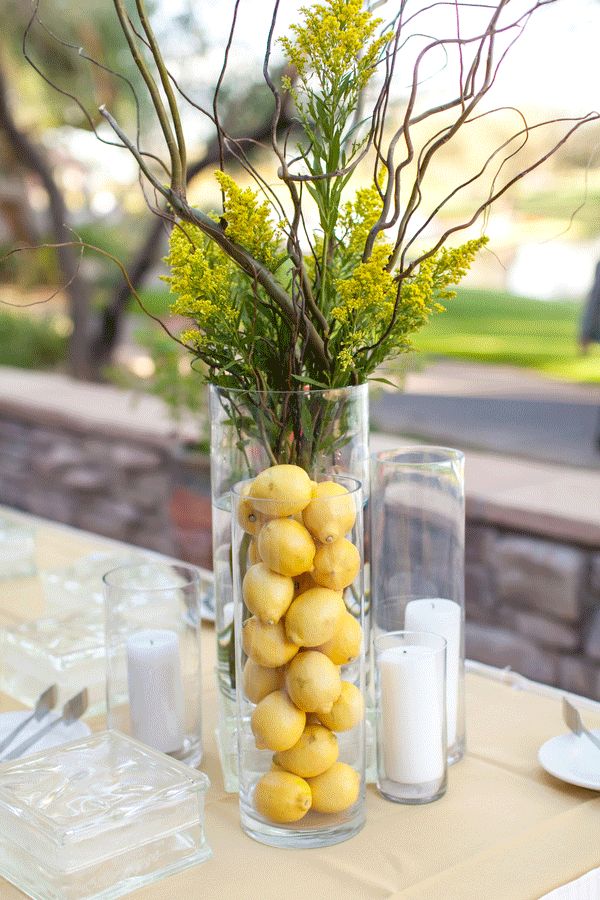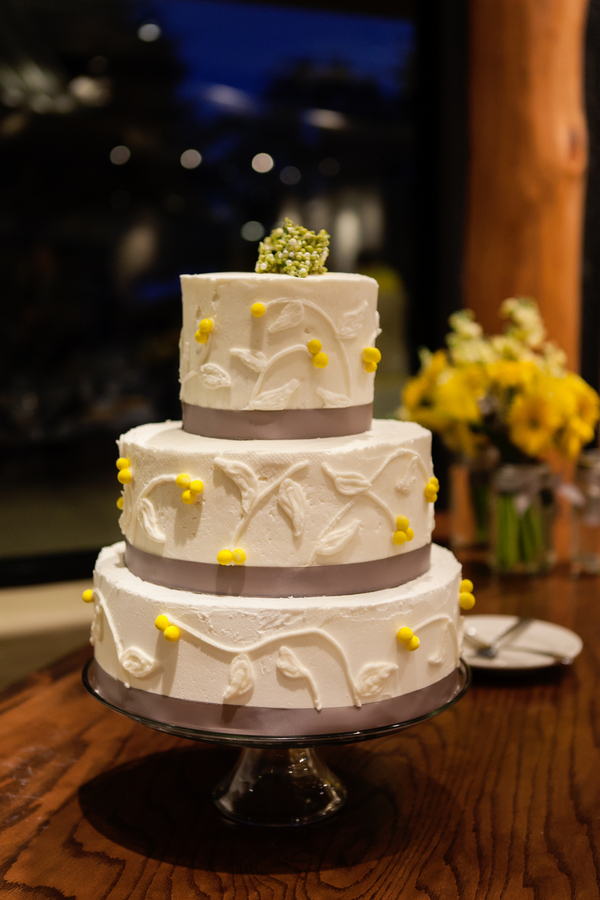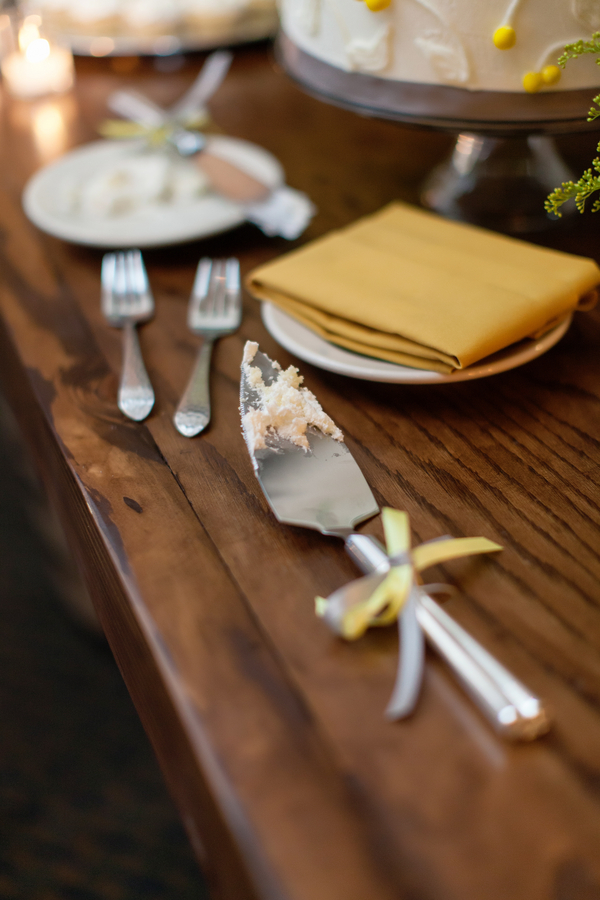 These two colors are definitely a reason to celebrate! This couple definitely did! Looking for the right color pairing for your wedding? Check out our Pantone Wedding, which will help you pick out the right colors!
Wedding Photos by Ryan Nicole Photography