Bring On The Pantone Brightness to Your Wedding!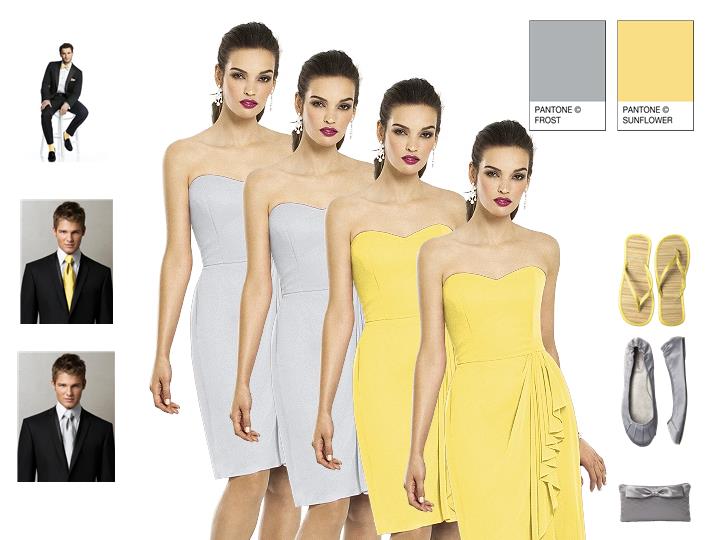 Thinking of a color combination that will guarantee to brighten up your wedding? The Pantone frost and sunflower pairing are the perfect two colors! These colors are perfect for spring and summer! If you have just started the wedding planning process, this may be the colors you would want to consider!
The yellow alone can radiate throughout the wedding in the centerpieces, the floral bouquets and everywhere in between! These Pantone colors give you a chance to have a lot of fun! Looking for more ways to stand out at the wedding? Check out the earrings available on Dessy.com!
If you are doing all frost colored dresses? Consider the Simple Satin Ballet Flat in marigold yellow, perfect when the heels are just not cutting it anymore