How Colour Inspiration Strikes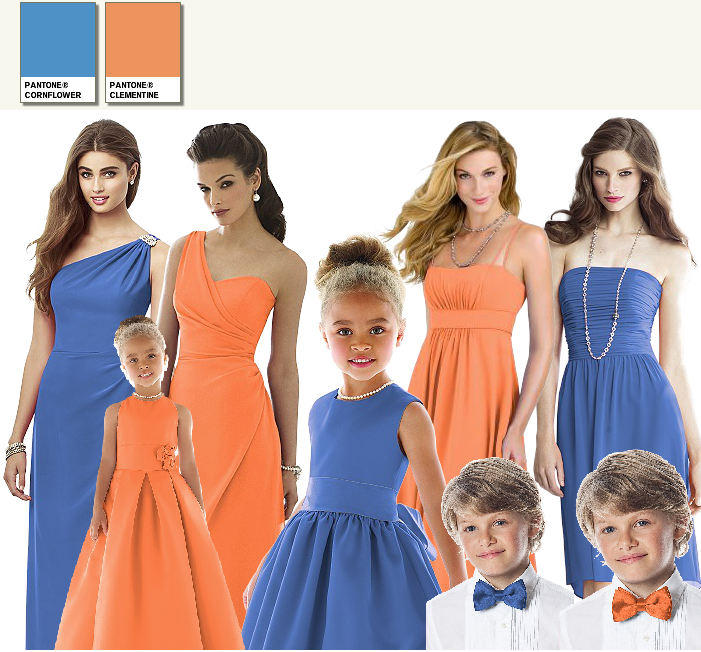 The other day I got into a lift and saw a woman carrying the most fantastic laptop bag.

It was faced in a beautiful soft leather with an interior in cornflower blue. Fabulous.

(Actually, something like a gorgeous laptop bag is a good way to spoil yourself - it's something you're likely to use every day and so you'll certainly get your money's worth on the cost per use ratio.)

Anyway, I complimented her on the bag and she said, "I had to have it - I just loved the colour combination."

Me too. So afterwards I went away and thought what a great colour scheme cornflower blue and a soft clementine orange would make. Fantastic for a spring, summer or autumn wedding. You could give your bridesmaids a choice of colour for their dresses (and of course let them choose their own necklines). Then cross contrast your accessories - mixing cornflower blue with maybe orange shoes. Or a sash.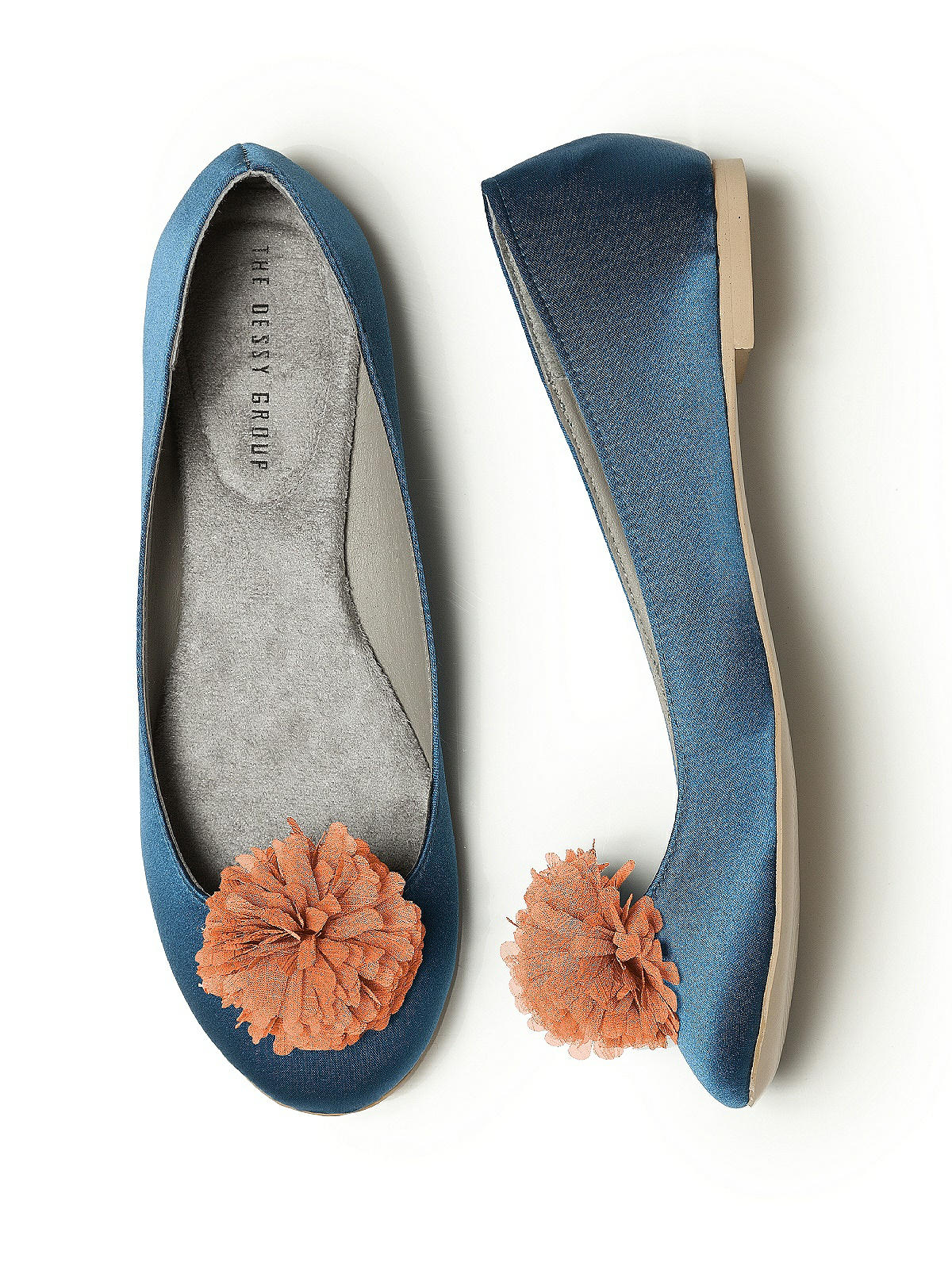 Try a matching Dessy shoe pom pom in clementine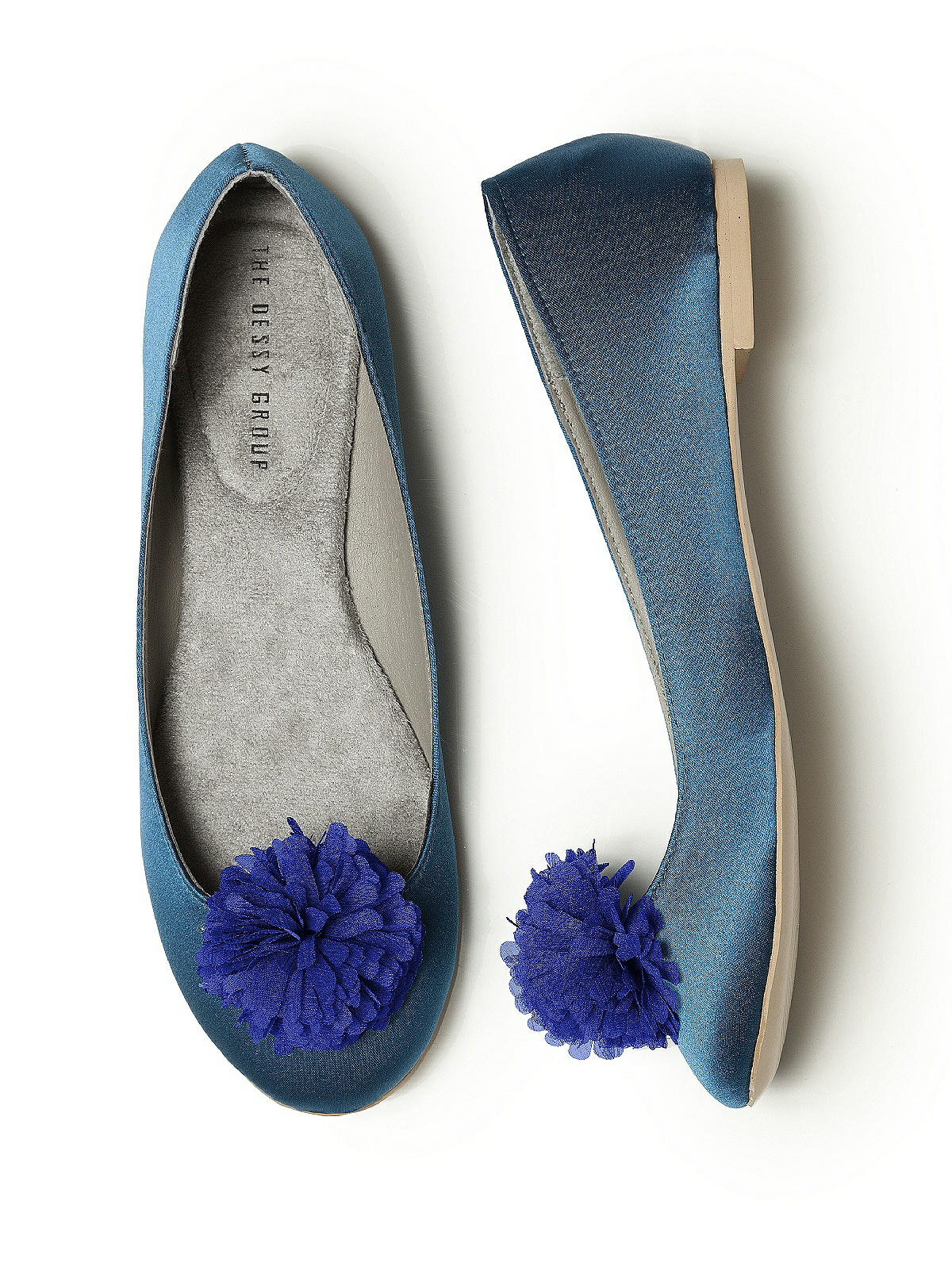 How cute would your flowergirls look in these - with contrasting pom poms?
As always, set the theme from the beginning with your wedding stationery. Then when it comes to the day itself, you can choose blue and orange flowers.
Cornflowers of course - then there are marigolds, roses, daffodils, delphiniums ... masses of blue and soft oranges to choose from - just see what your florist has to suggest.
If you'd like to make a moodboard like this yourself, visit Dessy and choose the colours you're interested in from the Pantone selection. It's a completely free wedding planning tool and will give you hours of satisfaction.
Photocredit: All dresses and accessories on moodboard by Dessy - and in many more colours than clementine and cornflower blue!