SPOTLIGHT ON: Bridesmaid Dresses in Pantone Buttercup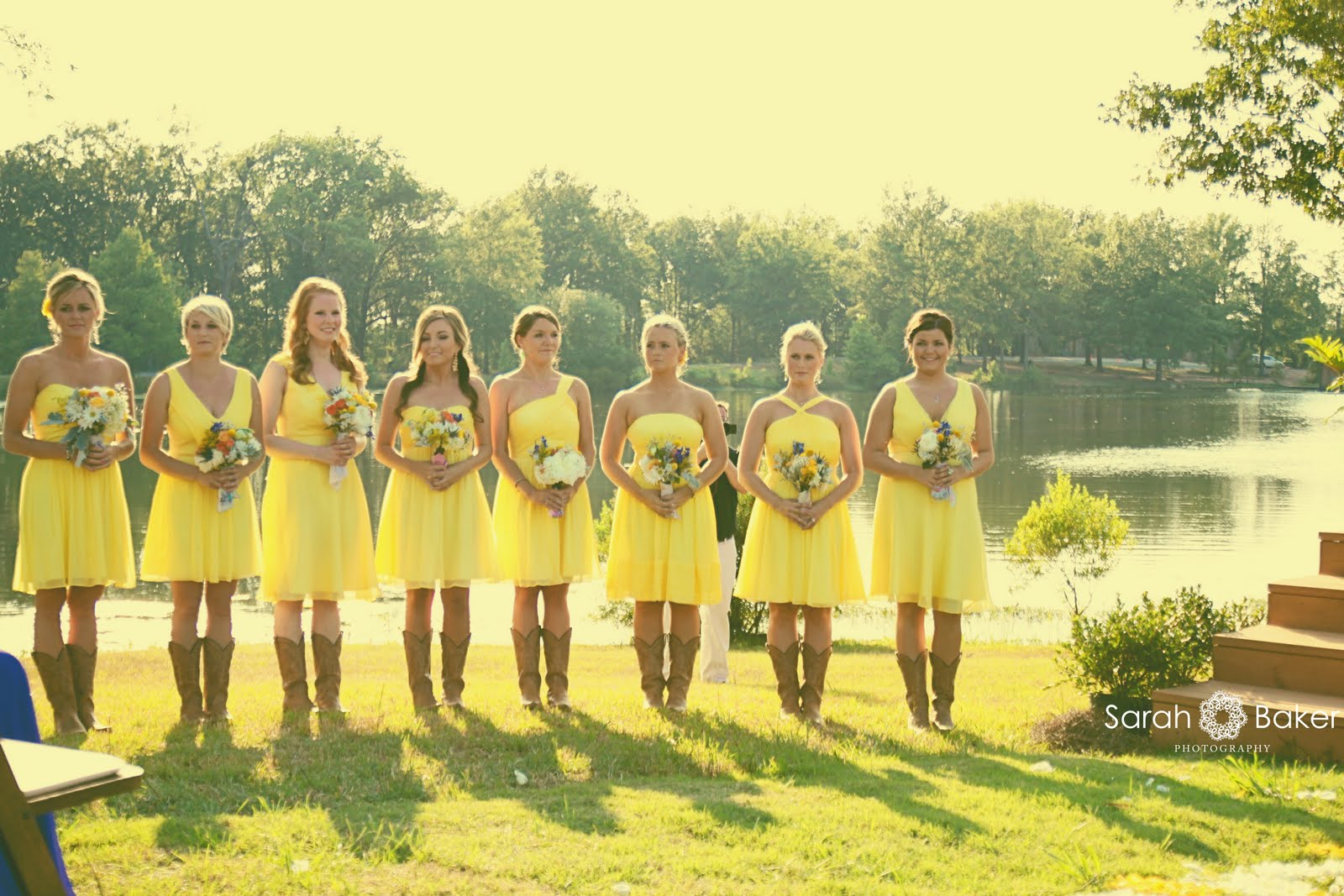 Maybe it's the sweet kiss of summer... but we're having a moment with Pantone shade Buttercup. Sure it's sunny, but it's also sweet and sophisticated. The hue looks great on blondes & brunettes and really pops if you've got a redhead standing up in your wedding party! We've perused our inventory for the best that Buttercup has to offer. See our favorite looks below!
LONG DRESSES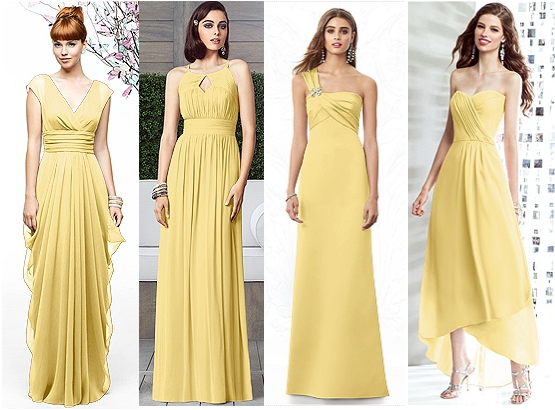 From Left to Right: Lela Rose LR200, Dessy Collection 2906, After Six 6682, Social Bridesmaid 8139
SHORT DRESSES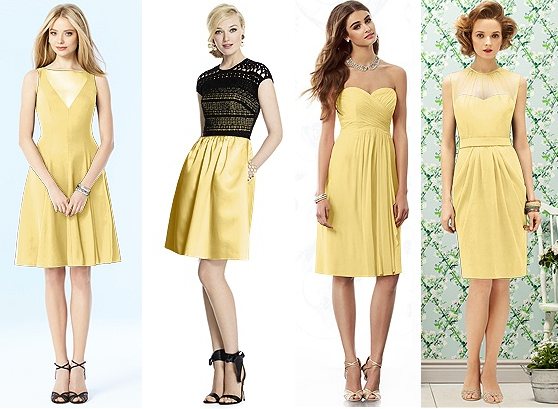 From Left to Right: After Six 6702, 57 Grand 5713, After Six 6695, Lela Rose LR189
These looks are so cute, we're going to go ahead and call Buttercup the color of the season! Check out Dessy.com for many, many more (hundreds!) of styles in this refreshing, chic and summery shade. Let us know which style is your favorite and why!

Happy planning!